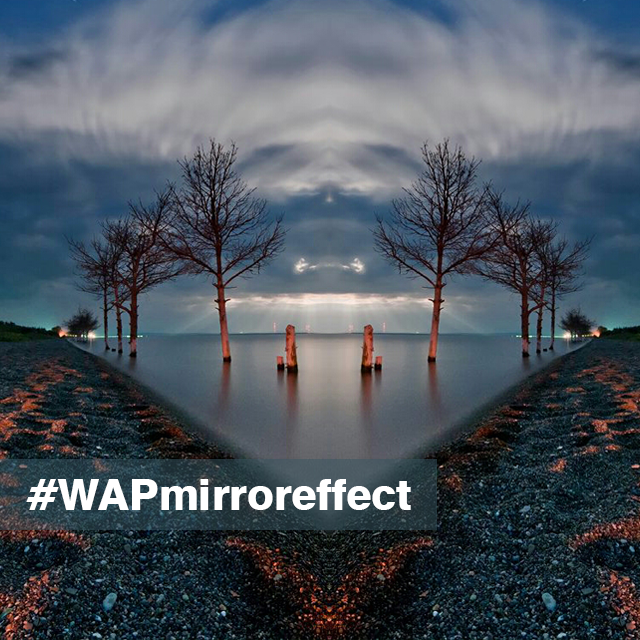 This weekend, we want our users to explore the PicsArt Mirror Effect to transform their photos into mind-bending works of art.
The Mirror Effect is actually quite versatile, and depending on the photo and the way the effect is applied, the photo effect can result in some incredibly interesting images. Users can split their photos horizontally or vertically, choose which half of the picture to reflect, and even offset the point of reflection by adjusting a slider. You can even try scrubbing off the effect in certain areas, to see where that takes you. Check out our photo editing tutorial on how to apply Mirror Effect.
In the right hands, the altered photo can far exceed the beauty of the original, creating twisted symmetrical images that are engaging for completely new and different reasons.
If you're not sure what you want to do, look through your photos and experiment, applying the Mirror Effect in different ways. Sometimes the best ideas are the ones we stumble on, and with the mirror effect, this is not only more often than not true, but it is also half of the fun!
How to submit your photos
Tag your images with #WAPmirroreffect or submit them directly in the contest section. Submit no more than a maximum of two photos.
How to Vote
Contest Winners will be selected based on user votes, so be active, follow the contest and vote! Vote in the 'Contest' section in the app or else visit the 'Contest' section on our website to vote!
Deadlines
All entries must be submitted by Sunday, September 8th, at midnight (PST).
Voting ends on Monday, September 9th (PST).