Weekly tags are a new way to be discovered and meet like-minded PicsArtists. We announce a new photography tag at the beginning of each week, which becomes a common photo theme for photo tagging and sharing around all week. The tags often revolve around seasonal initiatives such as #hellospring, trending topics such as #worldwaterday, or popular themes such as #eiffeltower.
Weekly photo tags are a great way to promote your work in many ways. This tag appears at the top of all trending photography tags, thus it provides for increased exposure. At the beginning of each week we publish previous week's tag round up and showcase some of the most beautiful and creative photos shared by users. This is yet another great chance to get your photos featured. Moreover, while exploring the tag, you can come accross various interesting photos and, thus, discover some amazing artists to follow.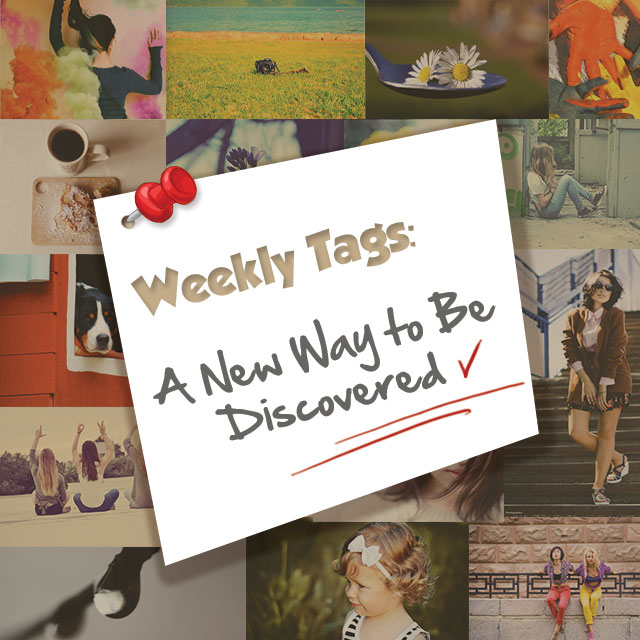 The rules are simple enough. Look for a tag announcement on Wednesday, and use it to tag any photos that fit the theme. Any photo taggings that don't fit the theme will be removed. You can continue using the tags after the week is over.
So keep an eye out for Weekly Tags, and give them a try to promote your work and to discover new friends to follow!