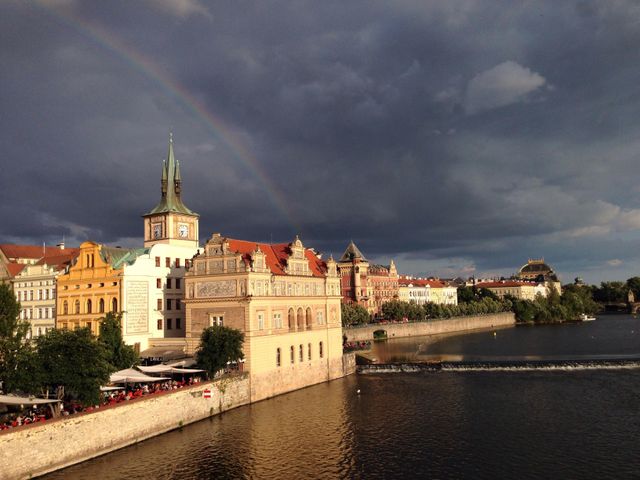 In Prague you'll find charming cafés and vibrant pubs mixed in with medieval streets, and some of the most famous castles and cathedrals in the world.
In its thousand years, Prague has been ruled by Holy Roman Emperors, kings of Bohemia, the USSR, and finally, Czech presidents. Through it all, Prague has remained a cultural hub, with greats like Mozart and Kafka, and endless other artists and scientists who call it home.
The city has not lost an ounce of its luster, welcoming party-goers and college students with open arms to dance amongst its treasures. Prague's beer is as famous as its castles, and it has a pub scene that could make an Irishman jealous. If that's not your thing, its spellbinding town squares house divine cafés, restaurants, and pastry shops.
There are endless things to experience in Prague, but to start you off, here are eight unforgettable wonders of this city, all visible in the photos below.
Old Town Square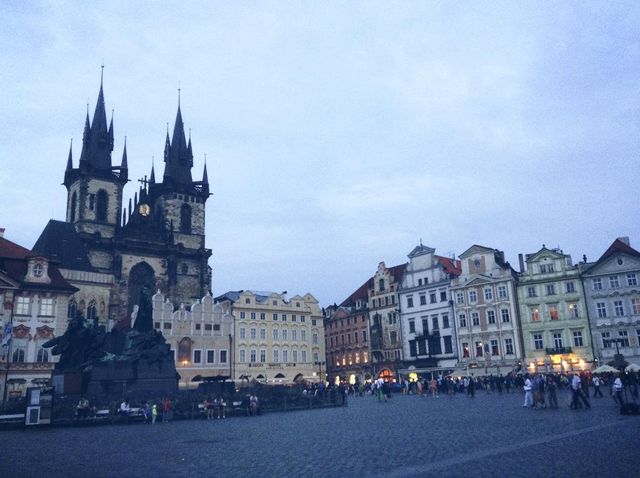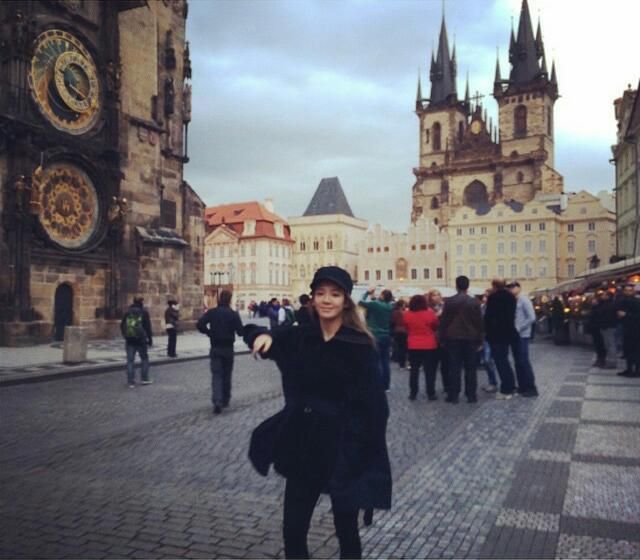 Old Town Square is the center of Prague's oldest neighborhood, having begun as a medieval settlement a thousand years ago. It's filled with intact historical marvels that will sweep you off your feet.
There is the Gothic Týn Church, seen behind the row of townhouses above, the baroque St. Nicholas Church, Kinsky Palace, and the amazing Astronomical Clock, which has been working since it was installed in 1410. In the center is the statue of religious reformer and martyr Jan Hus.
Little shops and cafés surround the square, perfect for a coffee, beer, meal, or pastry. See the square at dusk in the first photo by @polpss, and catch the astronomical clock in the second photo by @watashiwahyo.
Prague Castle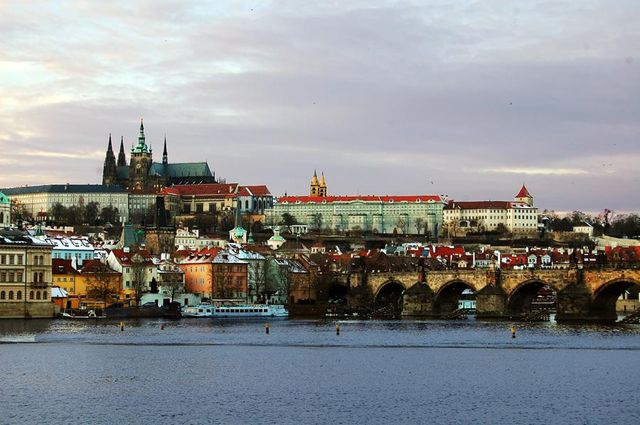 Towering over the city is Prague Castle. It is the largest ancient castle on earth and has housed Bohemian kings, Holy Roman Emperors, and now, presidents. Built in the ninth century, the castle is in the Hradčany district, with numerous enchanting paths leading up the hill to the castle gates.
The tallest structure of the castle is St. Vitus Cathedral, where emperors and kings are buried. You can visit most of the castle as well, which includes several museums. You can recognize it by its spires at the top of the hill in @inteloid's image above.
Charles Bridge
Perhaps the most famous of all of Prague's monuments is the massive stone Charles Bridge, which connects the two historical districts of Old Town and Lesser Town (Malá Strana). Czech king and Holy Roman Emperor Charles IV began construction of the bridge 1357.
Towers stand at each end of the bridge and baroque statues line its sides. See some of the statues in @jeca84's photo above over her shoulder. You can climb both towers for some awesome views, or just stare out from the center of the bridge.
Sedlec Ossuary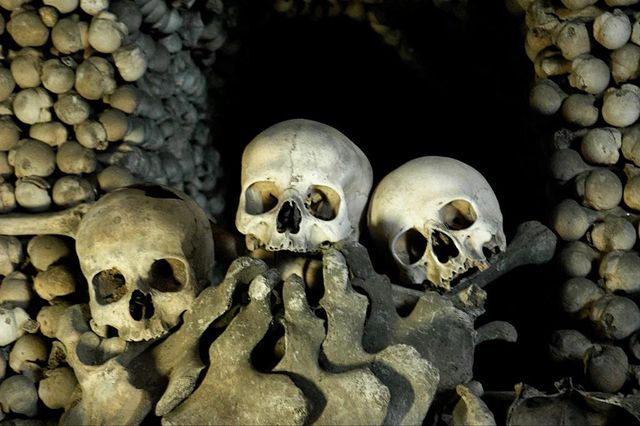 Ok, this one is a little creepy–an unusual sight for sure, but no less amazing. An hour's train ride from the city, there is an ossuary, which is a fancy room for bones. Here the bones of up to 70,000 people have been stacked and carved into eerie, elaborate sculptures, the most famous of which is the bone chandelier hanging in the middle of the room.
The bones come from a cemetery where bodies from victims of the Black Death were buried. When it was decided to build a church, mass graves were unearthed, and an ossuary was built for the displaced bones. Eventually, the noble Schwarzenberg family decided to do something with the bones in 1870 and employed a wood carver. See some of the results up close in @hp1986's shot above.
The Little Venice of Prague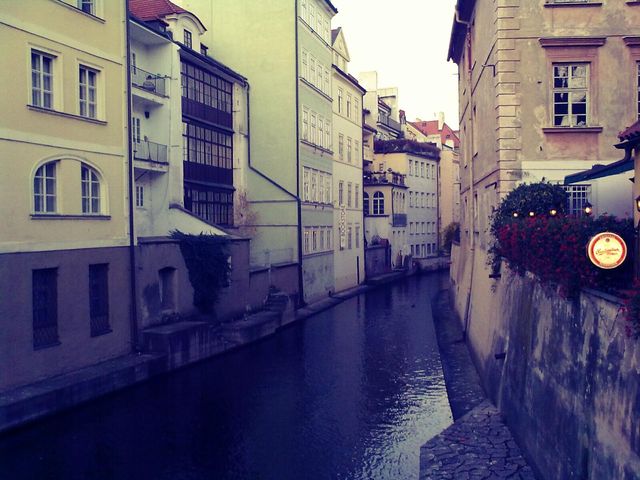 Prague has a small but lovely canal system that provides a great perspective of the city. They call it Little Venice, and the most famous of the canals is Čertovka, which translates to "the Devil's Stream." It runs through Mala Strana, Prague's smaller historic quarter at the base of Prague Castle. You can see it in @sarka98's shot above. On its route are two medieval mills. It is thought that the canal was built in the 12th century by the Order of the Knights of Malta.
Wenceslas Square & the National Museum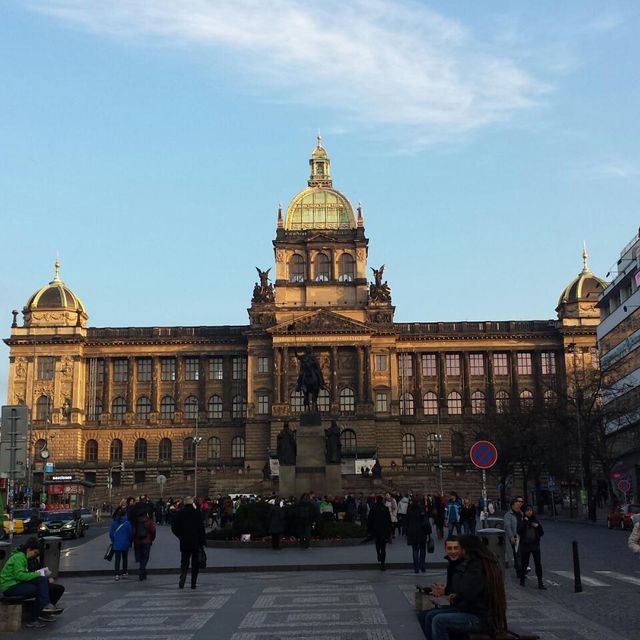 Wenceslas Square is the main square of Prague's New Town, and here you'll find an assortment of restaurants, pubs, high-end shops, and street performers.
It's a lively place, and presiding over the whole thing is the National Museum, seen in all of its historic glory in @terez7's image above. The museum was opened in 1890 and contains exhibits on the prehistory of Bohemia, Moravia, and Slovakia, as well as scientific exhibits on precious rocks and animal skeletons.
The square has been the center for many historical moments, political movements, and even war. Today, it's a bustling hub of shoppers, art lovers, parties, dinners, and demonstrations.
Hand-Carved Puppets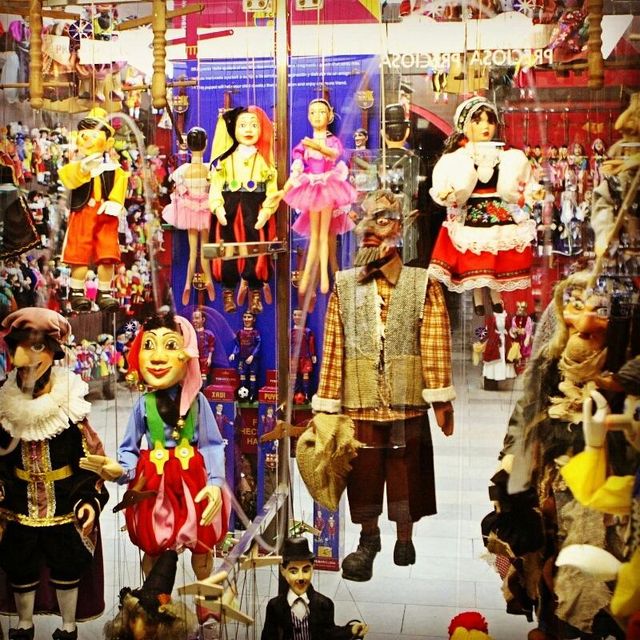 Perhaps the artform most unique to the Czech Republic, marionette and puppet crafting has a rich tradition in Prague, going back hundreds of years. Often hand-carved from wood or made from plaster, these puppets can be made to look like historical and mythological characters, as well as modern celebrities.
You can see a puppet show at the national marionette theater, or just get one for yourself as a unique artisanal souvenir. To get one, go to a puppet shop or visit a craftsman. They'll be on display just like in @ledoct's image above.
Czech Beer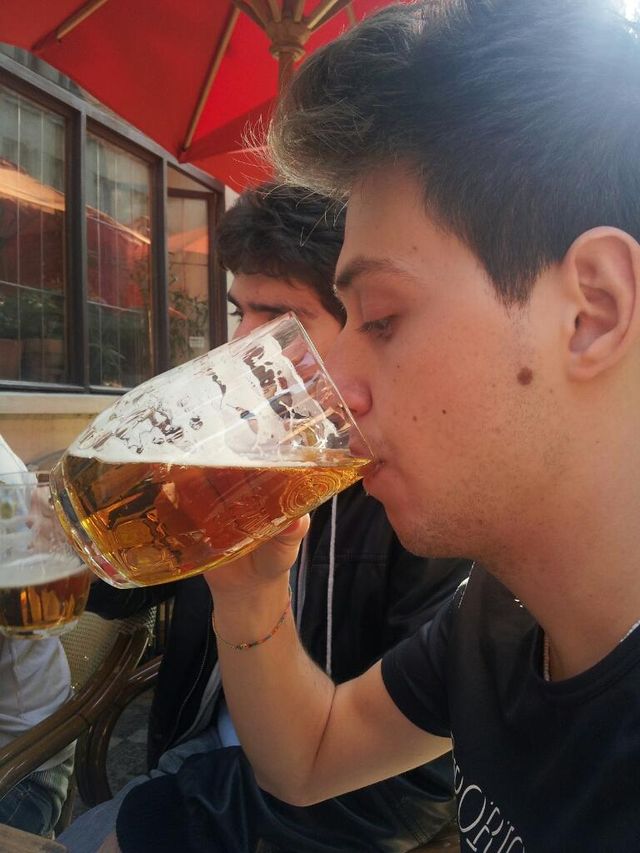 Na zdraví! That means "cheers" in Czech, so learn it now, because in Prague you'll be clinking glasses holding some of the world's finest beers. Czechs may regard their beer as their finest achievement, with a brewing tradition as old as any of their monuments–that's a thousand years.
Czechs drink more beer per capita than any other country in the world, and lovingly refer to their beer as "liquid bread." But its the quality that counts, and Czech beers top the lists of beer lovers everywhere, especially for light Pilsner-style brews. You can even visit the Beer Museum in Prague. That's a Pilsner Urquell pictured above in the glass of @emizero76, Prague's most famous beer.
More Photos from Our Users
Don't stop your tour yet. Here are more great shots of Prague from PicsArt users.