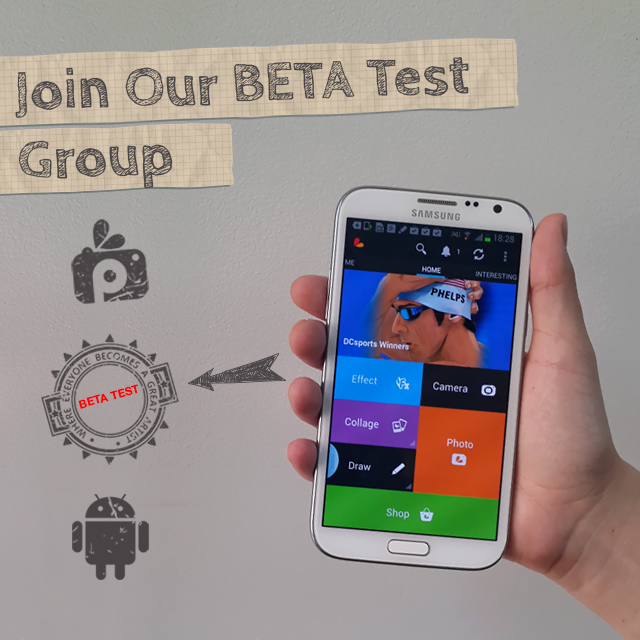 Be the first to use upcoming PicsArt updates by volunteering to test the BETA versions before they are released publicly!
We are launching a closed Google+ group called PicsArt BETA Testing, where members can test the upcoming updates prior to their official release. Users in this group will receive BETA versions of app updates and provide feedback on their experiences, so that we can optimize these updates for public release.
The very first update to be made available to users for BETA testing will be announced very soon, so apply to join the PicsArt Beta Testing Group on Google+ and volunteer for a chance to be the first to try all of PicsArt's latest updates and help us make a great app even better!