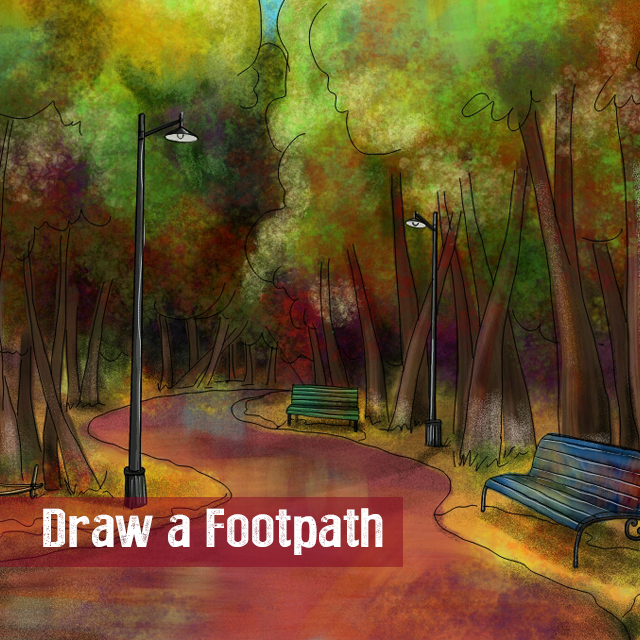 This week, we are challenging our community of artists to take on footpaths. Use PicsArt drawing tools to create a sketch of a pedestrian footpath, be it a small route between buildings in an urban city, or a trail through the countryside.
Footpaths are generally small, quiet, and unassuming. It is a simple subject, but one that offers PicsArtists quite a bit of freedom. You can explore anywhere you like, and lay your path against any background. In essence Footpaths are almost more of a setting than a subject, so just think of it as if you are the subject and lay your footpath wherever you want to go.
Whatever you choose to do, make sure you do your best, because PicsArtists are likely to submit some gorgeous work. Good luck everybody!
New Submission Rules & Deadlines!!!
All drawings must be submitted between 9:00 AM (PST)on Saturday, Sep 21st and 3:00 PM (PST) on Sunday, Sep 22nd.
To Submit your drawings wait for the tag which will be announced this Saturday at 9:00 AM (PST) on Facebook, Google+ and Twitter. You can also submit them directly in the "Contest" section of the app once submission begins.
How to Vote
Voting will begin as soon as submissions start at 9:00 AM (PST) on Saturday, and will last until 3:00 PM (PST) on Monday.
You can vote for your favorite images in the "Contests" section of the app or by visiting the "Contests" section of our website.
Non-Original Artwork Will be Removed!!
Images that don't meet the requirements above will be removed, to ensure fair voting opportunities for authentic drawings! Thank you.