There's a reason the "reshare" option has become a standard alongside "like" and "comment" on social networks. On PicsArt, Reposts are an important way to find new content, promote your friends, and inspire others. At the same time, Reposts introduce some potential difficulties, like forcing users to see content they aren't interested in or to see the same image multiple times. Having listened to feedback from our own community, PicsArt is happy to share two improvements we made to Reposts recently.
First, if you see an image from someone you follow in your Network, you won't see reposts of that image from others later. This prevents you from seeing the same content multiple times.
Secondly, when a reposted image does show up in your Network, the list of users who reposted it will begin with the people who you follow. This will make Reposts a little more meaningful for you because you know that they come from someone you follow.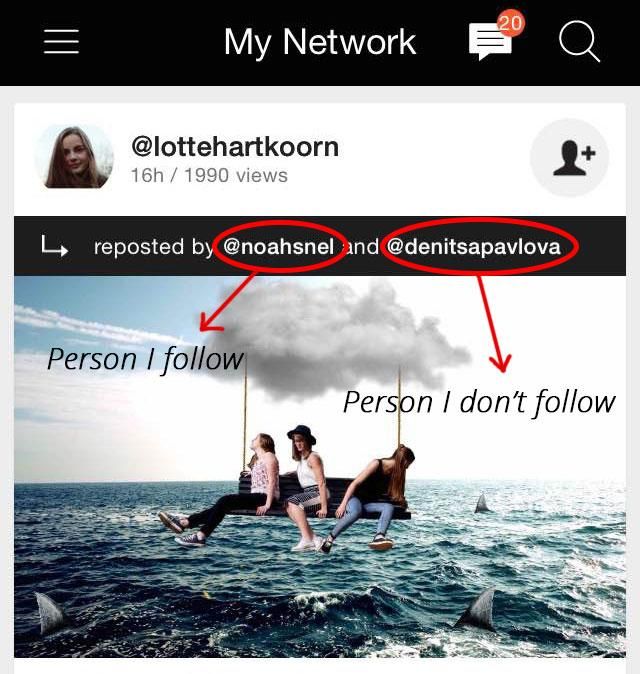 Feel free to leave any feedback in the comments below. We're always listening. Happy PicsArting!