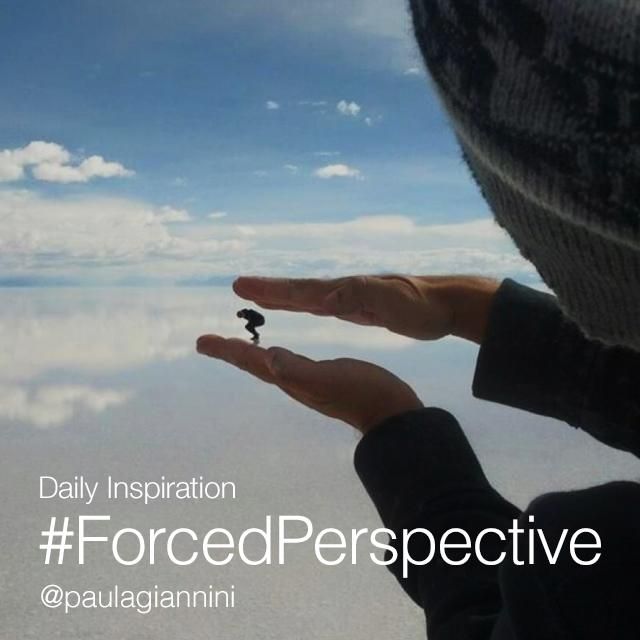 Forced perspective is a technique used to create an optical illusion where the subject of your image (or one of your subjects) appears significantly larger, smaller, nearer, or farther away than it actually is. Today, give it a try and share your shots with the hashtag #ForcedPerspective.
Creating a forced perspective image doesn't require any fancy equipment—all you need is your camera and a bit of creativity. Everything in a forced perspective image depends on how near or far you place your subject from your lens. If you want something to appear larger, place it nearer to your lens; if you want it to appear smaller, place it farther away.
With this in mind, you can create images where it looks like you're holding the sun in the palm of your hand, supporting the Leaning Tower of Pisa, or standing as tall as a skyscraper. The key here is to let your creativity guide you—what ideas do you have up your sleeve?
Show us what you can do by sharing your shots with the hashtag #ForcedPerspective.