As we enter the ides of April, winter firmly behind us, it's once again time to retrace our steps from the past week so you can catch up on any new developments. PicsArt surpassed a major milestone of 1 million installs on Windows Phones, less than four months after being available on that platform. What's more, our community is cruising at full-speed, as contests returned with our Arch Weekend Art Project, in which users went in search of photogenic arches. In truth, last week simply had too many exciting events to name, spanning the release of cool new clipart, to amazing galleries and tutorials. Read below to get up to speed on the best from last week.
In the App
Since we launched PicsArt for Windows Phone last Christmas, we have already registered over one million installs on Windows Phone devices!
Download our new Skulls clipart package and get some spooky skulls and other gothic images in your clipart library.
Weekly tags are a new way to be discovered and meet other like-minded PicsArtists like yourself.
In Social Media
Most Popular Photo on Facebook
The most Popular Photo of the Day on Facebook was this charming shot of the front entrance of a country house, shared by David (@shadowdvd). This photo earned 975 likes and 23 shares, and is a beautiful example of great editing. David used PicsArt to transform his shot into a fresco style painting, and in combination with the rose garden in the front yard and vine covered stone walls, it looks like a classical mural.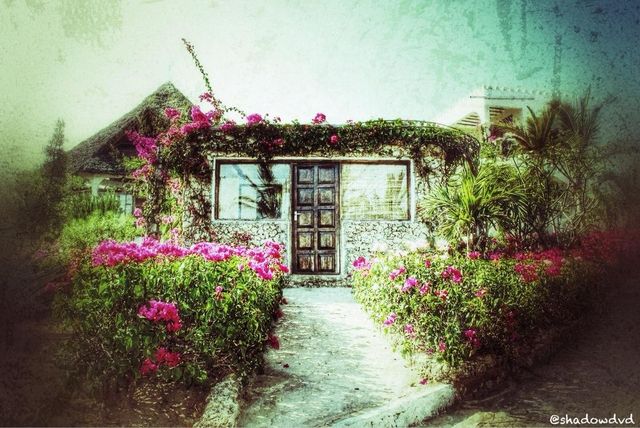 The Favorite Photo on Twitter
Twitter was aflutter with this shot, captured and edited by Camille Delahaye (@delacam). Camille's shot of paint covered hands and forearms casting shadows on a cream colored background got attention with its elegant simplicity. Camille also edited in her watermark on the top left corner, to add her personal signature.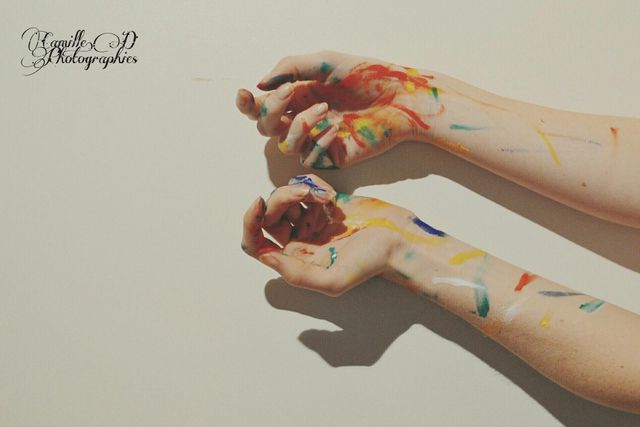 The Top Shot on Google+
Дмитрий Дешкин (@ddeshkin) was the PicsArtist responsible for the Top Shot on Google+. Дмитрий's photo was a breath-taking landscape and still lake at sunset, reflecting the golden rimmed clouds from the sky above.
PicsArt Contests
In our most recent Weekend Art Project, users were challenged to seek out and capture photos of arches and today we are announcing the top 10 contest winners. The contest attracted 1,081 entries, and after a weekend of lively voting, pretty little things (@prettylittlethings) won the day with her shot of the arches on London Bridge.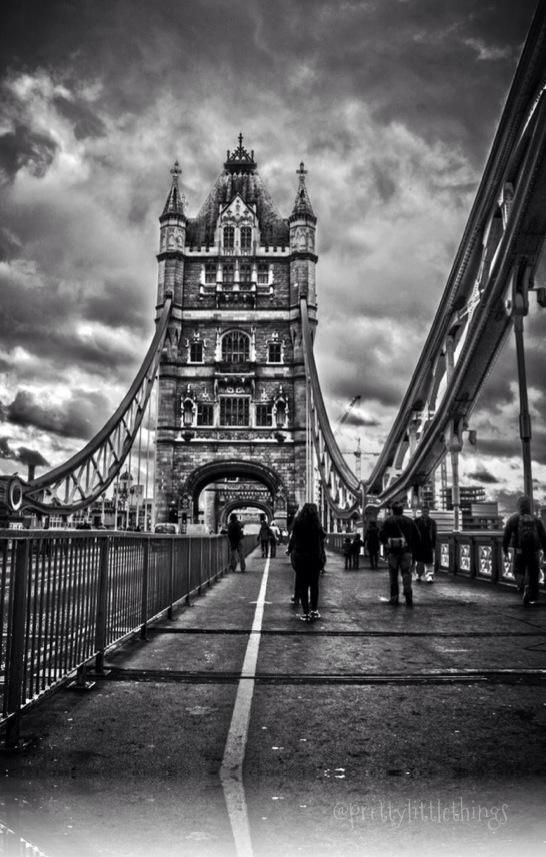 Best of the Blog
Bon Duke is a New Yorker, born and raised, but more importantly he is one of the hottest new-comers to fashion photographry..
by Chris Corradino
The amount of tourists that swarm Washington D.C. is comparable to Europe's most popular cities. The grandeur of the monuments, along with the city's rich history, make it a world class destination.
Stickers are one of the easiest ways to have fun on PicsArt and still do some pretty great things.
by Mikki Ross
Birds are among the most difficult and rewarding subjects to photograph; their majesty is rivaled only by their elusive nature.
Last week, to celebrate the 125th birthday of the Eiffel Tower when it opened as the entrance arch to the 1889 World's Fair, we announced #eiffeltower as our tag of the week.
User Feedback From Google Play
Here are some of things users are saying about PicsArt on Google-Play:
A Google User:
Love it! I've been using Picsart for a very long time and I absolutely love it. I've never had any issues, it's free and there are so many edits to choose from… I spend more time on this app than any other app, network or chat.
A Google User:
Great app! I have alot of fun with this! I use this app a lot with my photos! Its fun to fool around with! lots to choose from being free!
prasoon kumar:
Best editor for android This is the greatest image editor app for android nothing could be better than this thanx to picture art team
Miko Birdsong:
Great I love this app so much I haven't found anything like it that had everything I need in one app and is all so wonderful and so many choices for each category!I love it!
User Feedback From the App Store
Here are some of things users are saying about PicsArt in the App Store:
Perfect
by MoonXArtemis
Love it so very much. The ability to edit photos. Draw and put text on them. or just plain draw on a blank template is awesome. As well as the community.
Get this app
by Kk921431
This is the perfect app to edit and create awesome photos. Definitely get it.
Best art app I've seen in a while
by the Video Game Artist
I've been wanting to use one of these for a long time, but I never see anyone this good
Perfection!
by haley_bailey06
This is an amazing app for all editors! It's easy to use and there are unique artistic splashes you can add to any photo. Overall this is a fantastic app for any user. You should get it.