As we continue to hurl through May with exciting news and fabulous artwork, it's once again time to take stock of the week that we just put behind us.
Last week had a bit of everything from art contests to new packages, but one of the major standouts was meeting a lot of truly special users. We learned how to turn a simple selfie into a colorful woven tapestry from Stina Walfridsson (@stinawalfridsson), and met the amazing 19-year-old Syrian Aeyhm A-lfadel (@aeyhm), who managed to find inspiration in art in his war-torn country. We also said goodbye Rosemary Dotson (@frogettesphotos), a blind photographer, and a truly remarkable individual who recently passed away.
We announced this past week improvements to our Repost feature, learned about architectural photography and explored the Netherlands. But, as you're probably starting to guess, there was too much interesting stuff to fit in right here. Scroll down to get your full dose of last week's best!
In the App
The Carpe Diem Frames package arrived in the PicsArt Shop!
There's a reason the "reshare" option has become a standard alongside "like" and "comment" on social networks,
The Birthday Picsies package rolled into the PicsArt Shop with 33 adorable clipart images that bring a bit of Picsie mischief to your shots.
Looking for a way to find your inspiration at the gym? The new Fitspiration package arrived in the PicsArt Shop and it's packed with 45 clipart quotes to get your heart rate up and body moving.
In Social Media
PicsArt, Facebook, and Twitter
The most popular Photo of the Day on PicsArt, Facebook, and Twitter was this wonderful tunnel of garden archways captured by Zauzs Weinsy (@zauzsweinsy). This beautiful photo earned 2,239 likes on PicsArt and 305 on Facebook.

Google+
Bruno Tardivel (@brunotardivel) was the user behind last week's most popular Photo of the Day on Google+. This medieval clifftown looked like a picture-perfect page right out of a storybook.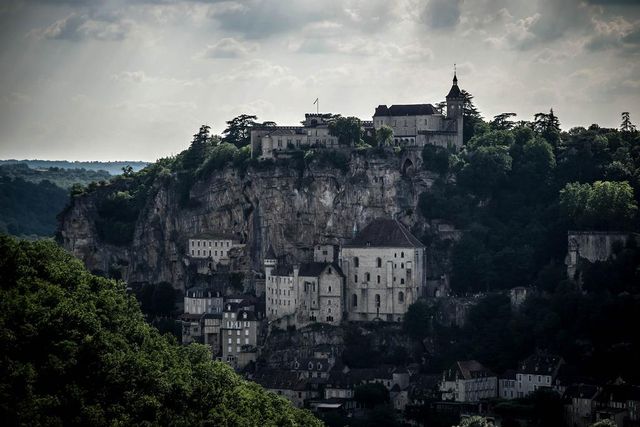 PicsArt Contests
Last week, we wound back the clocks to the era of Pac-Man when having enough quarters for the arcade was considered the ultimate afterschool bliss and digital displays were in their nascent years.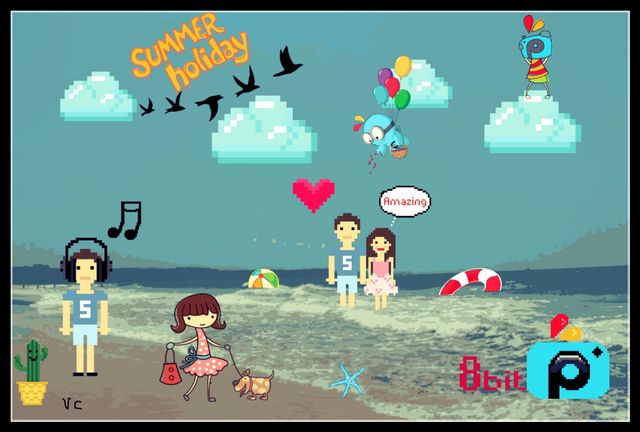 Last week's Drawing Challenge took on one of the most magnificent birds in the animal kingdom, challenging users to create amazing peacock drawings using PicsArt Drawing Tools.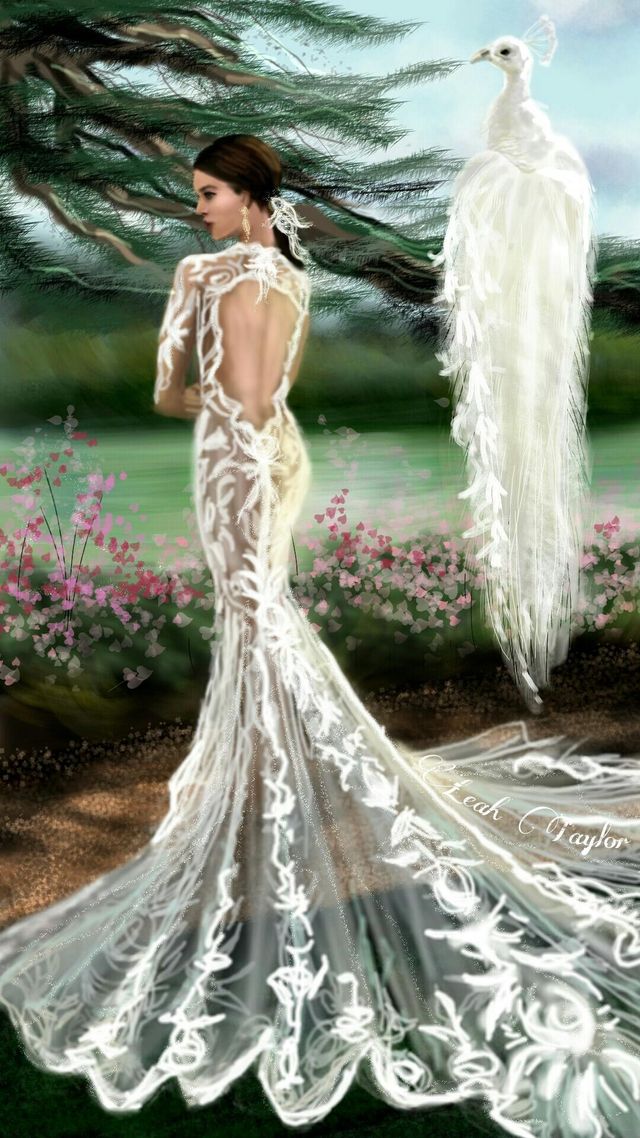 Best of the Daily Journal
by Chris Corradino
The time of day you plan to shoot will have a major impact on your architectural subjects. At dusk and twilight, not only does the sky become more vibrant, but artificial light sources work to highlight the structural details.
Two weeks ago, we had the honor of interviewing Rosemary Dotson (@frogettesphotos). During the interview, she showcased characteristics such as determination, ability, and creativity.
As one of the most beautiful and progressive countries in Europe, the Netherlands is a place like no other that embraces the best of the past while it eyes the future.
PicsArt has the power to turn any photo into a work of art. In this tutorial, you'll learn from PicsArtist Stina Walfridsson (@stinawalfridsson) how to turn a simple selfie into a colorful woven tapestry.
In 2011, the smile escaped from 19-year-old Aeyhm A-lfadel. Born and raised in Syria, Aeyhm (@aeyhm) found his city and country in the midst of war.
Jeff began taking photographs in 2009 when studying abroad in London. Inspired by his first international experience, Jeff clicked his way through Europe and right into a career in lifestyle photography.
User Feedback From Google Play
Here are some of the things users are saying about PicsArt on Google Play:
Kimberly Mazariegos:
Awesome app Loved it nothing went wrong you should download thus app you won't regret it
Amit kumar:
Good in use I was thinking that picsart is awesome before using this app but after using i saw that it is really awesome, so my please download this app and use it
Tab Hunter:
BEST APP EVER I been using this app for 4 years and I haven't got a single problem who ever made this is awesome
Cybele Louise:
THE BEST APP EVER It has everything that I ask for and expected, and I am really glad that this was invented or created in ways that I never thought existed.
Derpy Draws:
Easy to use The only worthwhile editing app ill download its free, trustworthy, it has so many options
User Feedback From the App Store
Here are some of things users are saying about PicsArt in the App Store:
Best picture editor ever! by Cloeyjade
I have always loved photography. I've tried and tested every major picture editing app out there. Picsart is by far the best hands down! This app has everything and I'm not kidding. You can do so many unique things with this app that it's unbelievable… It beats all other and I always come back to it.
This is the Best Editing App by Candymanismybaby
Where should i begin, it can be a little bit confusing in the beginning, but once you get the hang of it, it's perfect! There's so many options and filters you can use, and all of the FX they show are FREE!!! You can make a collage with the same app,just like most editing apps, which makes it nice, my favorite part about this app is the fact that you can enter conters about the photos you edit… I recommend it to everybody who asks what's a good editing app, the answer is PicsArt EVERY TIME!!!!
Instant success! by Kiwi123
Ok, I loved this app from the very start, it's done so much and I use it all the time! I can't find another like it, and it's crazy some of the things I can do with it! I first got it when I had my kindle, and didn't think I could get it with an iOS device, but then one day I found it. I was so happy I told all my friends "I found my favorite photos editing app!" I was shocked by how much it changed, but it's even better now! I don't know how others can even put it down… It's literally the best out there that you can get… I love it! Thank you and keep up with the awesome work!