Christmas is just days away, but today, we're bringing you some early gifts. Below, we've gathered the very best from last week in case you let anything slip through the cracks, and it happens to be an awesome mix to start your Monday off right.
Get your hands on some great snowflake-themed clipart, as well as Christmas backgrounds and frames, in preparation for all of the holiday shots you'll be taking this week.
Check out the most popular user shots from social media and last week's art contests. Read up on holiday photography tips, Christmas vacation destinations, and about a photographer who shot six rodeos in five days on assignment for Sports Illustrated.
You won't find a better way to start off this holiday week on an inspirational note than what we've got for you below.
In the App
Download our new Christmas Magic frames to find the perfect home for your photos this Christmas.
Download our Christmas Backgrounds package today to perfect your holiday collages.
Let it snow in your photos when you download and enjoy our Sparkling Snowflakes Clipart.
In Social Media
Facebook
The top Photo of the Day on Facebook was this snow-caked park bench, captured by Sylvie Girard (@girs), with 318 likes and 11 shares.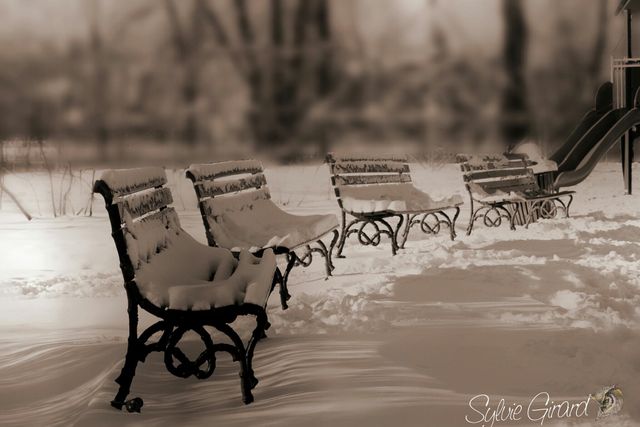 Twitter
Twitter meanwhile was rocked by the Picsies, as Lusine (@lyusi-28) dropped a couple of PicsArt's own lovable little helpers into the yard of this winter chalet.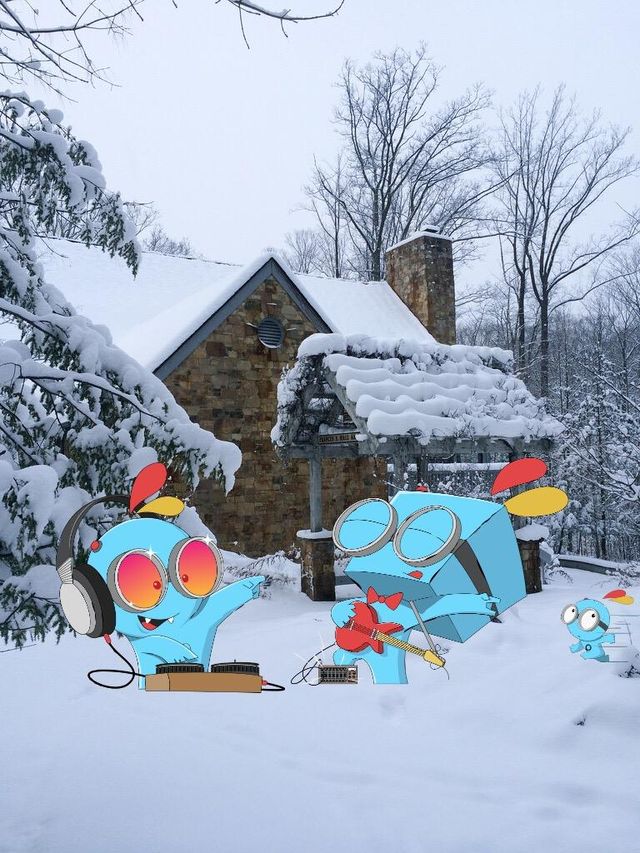 Google+
Muhammad Shaheryar (@mshaheryar) was flying high on Google+, meanwhile, with this gliding gull.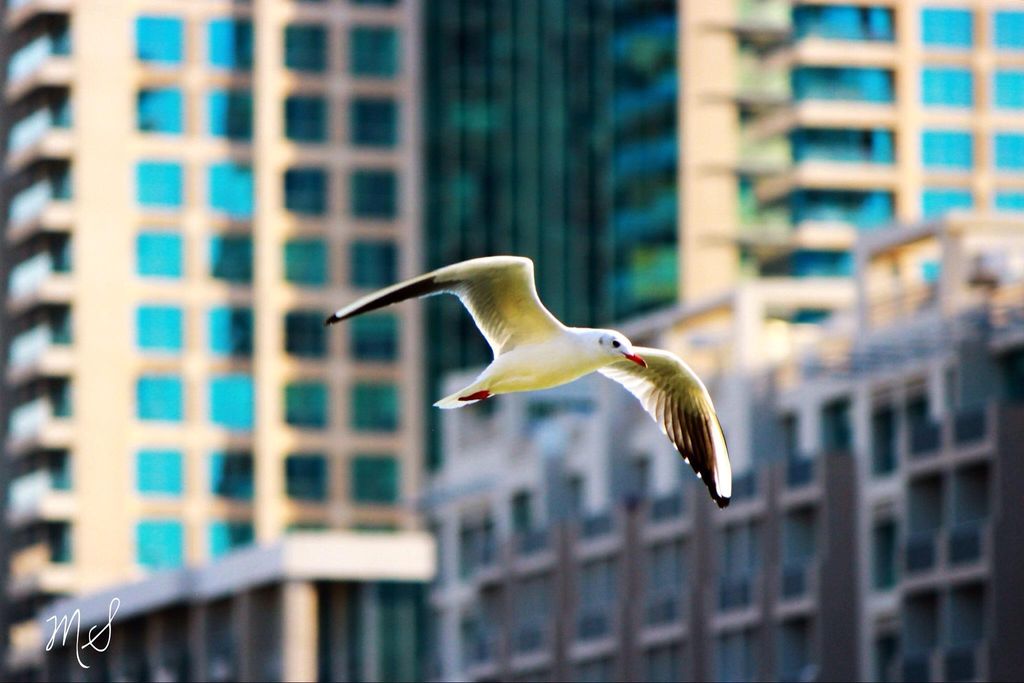 PicsArt Contests
Last week, users painted stunning holiday ornaments for our virtual PicsArt Christmas tree using the PicsArt app. Leah taylor (@leahtaylor) must have been on Santa's good side, because both her entries were showered in votes, good enough for a first and second place finish.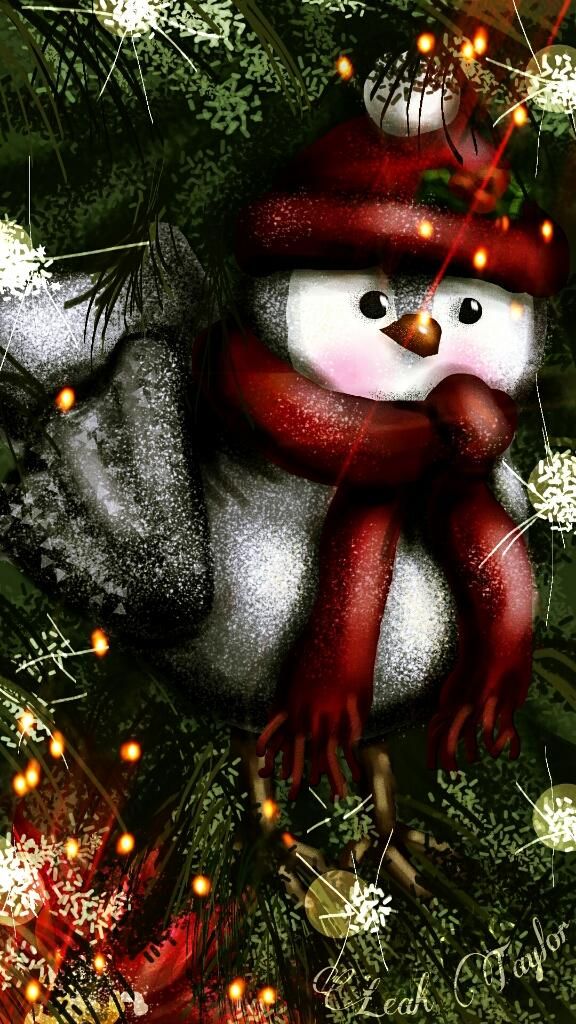 Last weekend, we held a Fireside Weekend Art Project, challenging users to capture toasty fireside moments. Finishing in first with 110 votes was ömer Taşdemir (@omertasdemir) with a piece of wicked artwork.

Daily Journal
by Chris Corradino
As the song goes, Christmas is a-comin', and with it, all the festive sights that make the holiday a treat for photographers.
We know that it can be tough to keep the creativity flowing when winter skies are grey. Luckily, PicsArt is here to help with our weekly dose of inspiration.
At this time of year, colored lights, festive trees, and bustling Christmas stands are going up all over the world, so we thought it might be a good idea to take a look at some of the best places to travel for the winter holidays.
With all the waiting and beautiful madness that comes with Christmas, it's all inevitably over with the blink of an eye. This year, make sure to create lasting memories through photos.
On assignment for Sports Illustrated, Darren Carroll got in the back of a van with a group of rodeo cowboys to hit six rodeos in five days, over 4,000 miles of roads from Colorado to Wyoming.
This week's Drawing Challenge has asked you to draw Santa Claus with the PicsArt app, so we've released a step-by-step tutorial to show you how.
User Feedback From Google Play
Here are some of the things users are saying about PicsArt on Google Play:
Chris Wheeler:
Amazing app This app is simply amazing with a great community that comes along with it i am so thrilled that i stumbled across it. It is definitely a must have.i havent ran acroos any problems at al km with it my phone is the galaxy s5 sport. Thank you picart
Dianna Denny:
PicsArt photo studio I LOVE this app. It does need a blemish editor in it. It has lots of options and makes it easy to learn collage making.
Michael Hay:
Terrific. This is a terrific app. It works great. Allows you to enhance a picture in a snap. Great features. I am impatient to see more effects included in PicsArt soon!
Veronica Slaughter:
Love PicsArt !! Everything you need to create awesome pics is here, any questions or problem you may have they are very quick and prompt to answer and assist you. I love the contests!!! High 5 to PicsArt!!!!!!!!! 🙂
User Feedback From the App Store
Here are some of things users are saying about PicsArt in the App Store:
AMAZING by Lilifur
At first I didn't know what to do but now I love this app for a couple reasons 1. Because it lets you edit what you don't like 2. The edits are perfect 3. The last is it makes the pictures look perfect.
Amazing! by 54321Mika Cooker
I got it because it was like a paint tool but it's way more amazing and you can edit your artwork and photos on it.
BEST APP EVER by CheckCheck
Dis app is the best, it's my FAVORITE app of all times. I love editing my Instagram pictures and I always go to this app first. I recommend dis app.
The best things are free! by AR
Absolutely the best free photo editor app! Endless possibilities.
MY PICS ARE GREAT by Fair
I love this app I can do whatever to my pics whenever I want it is so easy u must download this awesome app