It's time to wrap up the last week of September, and go over all of the latest news and developments from the past seven days. September was a very eventful month that saw the release of new updates, Hackathon, BETA Testing, and countless other exciting developments. The last week was no different, as PicsArt continued to make a splash in the news, and our users continued to make splashes of their own within our community. We are recapping all of last week's contests, updates, developments, and of course the best of the blog. All of this and more has been collected below to get you up to speed.
In the App
New Girl Mini-Sketch
Last week, we released all new clipart titled Girl Mini-Sketch, which is now available in the PicsArt shop. This is a brand-spankin' new collection of clipart just for girls, that can really take photos of you and your friends to a whole new level!
In the News
9/25/13
PicsArt Photo Studio (Free) A very popular free mobile photo editor which allows you to create colourful collages, make photo manipulations, masks, frames, borders, stickers, graphics and many more. You can take a picture, preview it and apply live photo effects by enhancing your standard camera. Share it with friends on various social media.
9/24/13
Still, it can be challenging to decide which website to use. Some of the most popular include Flickr, Picasa, Snapfish, Shutterfly, PhotoBucket.com, PicsArt and DropBox.com. Each site has special features. For instance, PicsArt is a popular photo editing app for people with Android and iOS mobile and tablet devices. It allows users to take photos, edit them and share them on social networks, and it has tools, like text and clip art, that help with digital photo organizing and scrapbooking.
9/23/13
PicsArt Photo Studio is a great app where everyone becomes an artist! It is the most popular free mobile photo editor with over 70,000,000 installs. It is a free photo editor. It's other features may include photo grid and collage maker, drawing tool and picture art network , create amazing collages, using photo grid, free form collage maker, or using photos on backgrounds. It is one of the most powerful photo grid and free-form collage making tools on the market.
In Social Media
Most Popular Photo on Facebook and Twitter
The most popular Photo of the Day on all social media last week was this shot by Giulia Spacone (@giuly121), which received 6235 likes and 311 shares on Facebook, while becoming the favorite photo on Twitter as well. Giulia is a fan of photos of exotic animals, and this photo is right up her ally.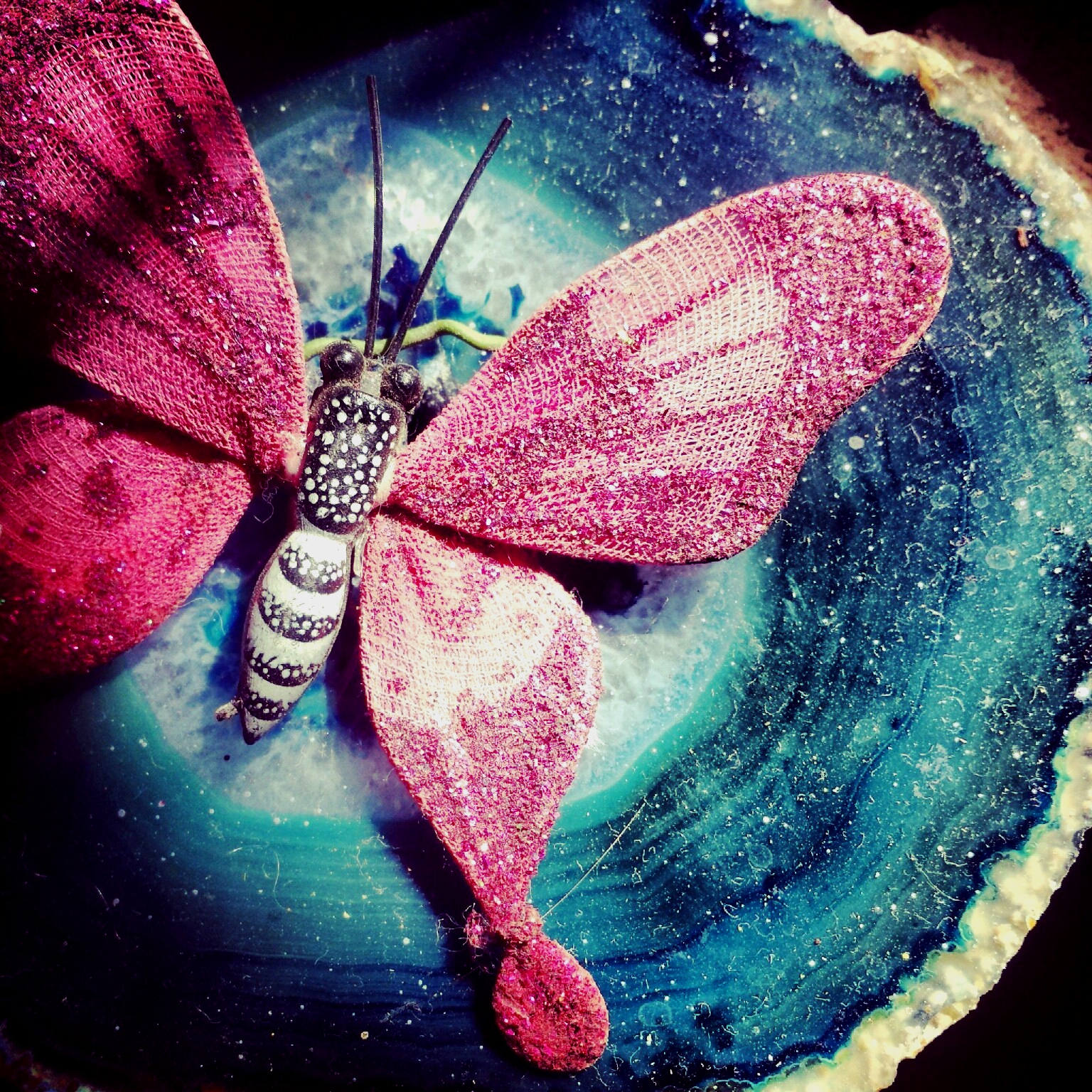 Art Contests
Clone Tool Weekend Art Project #WAPclonetool
The Weekend Art Project last week tested the creativity of our users with the Clone Tool. 1033 entries were submitted, with users cloning pieces of their objects in a whole host of interesting ways. Iwan L-Sicavi (@iwansicavi) finished first with his cloned macro-photography.

Footpath Drawing Challen
ge #DCfootpath
For the Drawing Challenge last week, we had PicsArtists draw footpaths using PicsArt tools. 311 entries were submitted, with different takes on footpaths, going across the countryside, through urban landscape, and along the seaside. Finishing first was Beth Aria (@dellbeth), with this awesome sketch.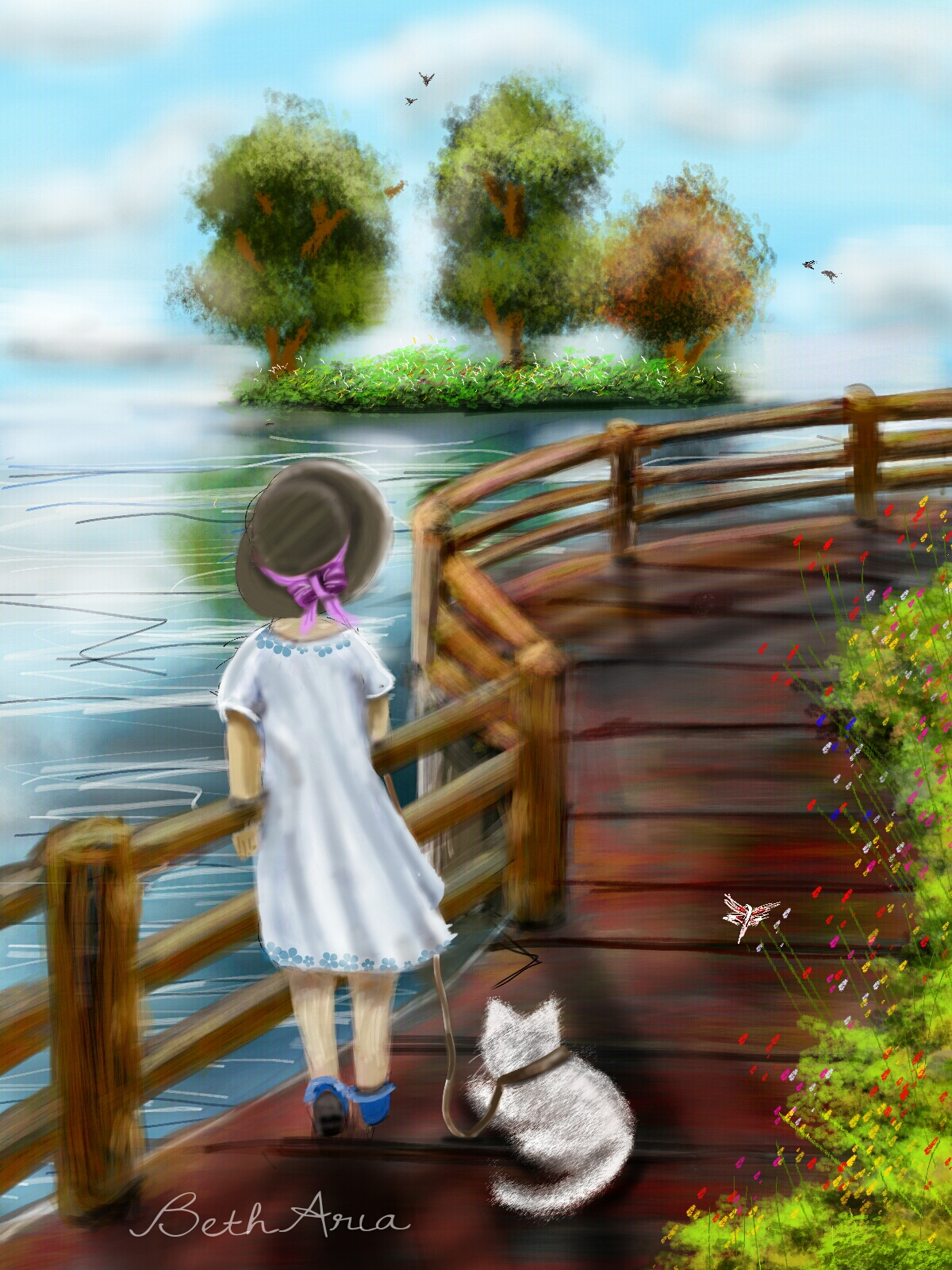 Chocolate Graphic Design Challenge #GDchocolate
The subject of our bi-weekly Graphic Design Challenge last week was chocolate. PicsArtists were challenged to design advertisements for chocolate, and 1200 ads were submitted in total. The winning ad was this entry by Safra (@safran2411).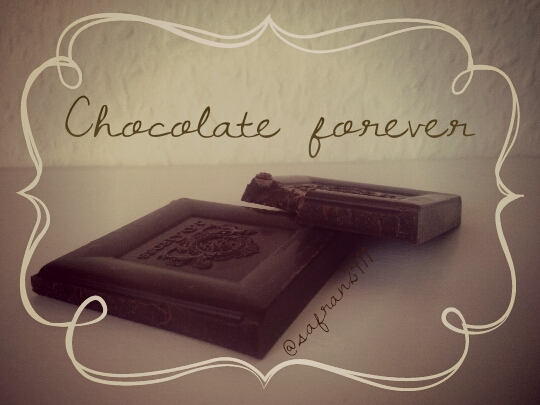 Best of the Blog
Photography Tutorial on Building an Architectural Composition
The practice of photographing buildings is known as "architectural photography", and can create fantastic compositions with their bold forms, both inside and out. This photography tutorial discusses how to pick up on these strong shapes and use them to emphasize the elegant artistry in the structures that we often take for granted.

How to Make an Awesome Collage in PicsArt
PicsArt let's you make some really beautiful collages, using various options. You can choose from three different collage types: Grid, Frame, and Background. This tutorial, however, shows you what's possible in the Grid and Frame modes.
PicsArt User Tutorials From the Footpath Drawing Challenge
Last week's Drawing Challenge pitted PicsArtists against one another creating wonderful drawings of footpaths. We have gathered the user-tutorials behind some of the contest's best entries.
User Feedback From Google Play
Here are some of things users are saying about PicsArt on Google-Play
Jorge Larrier: Jorgie-Boy
Best photo app ever. Enhances your creativity and allows you to get inspired by other's creativity as well.
Sumaiya Hafiz:The Best
It's the ultimate app for photo edit and more cool stuffs ever. A must install app. LOVE IT!! It's the best all in one app.
Chigger Wilhite: Endless Possibilities ……
I am trying to find a way to tell All my "Photo Friends" about this app. I have used Picsart for some time, off and on, and I am Still finding new ways to enjoy my photos. The possibilities are Endless!! Have Fun.
Carrie Bradford: The BEST Photo App
I use several different apps to edit photos, but Picsart is my #1. Everyone ask how I edit my photos because they always stand out!
Teresa Walker: LOVE IT!!!
This is 1 of my favorite photo app's of all time. Always a new combination of ways to put together pics… love it!! All u need is pictures, this app & an imagination. .. fun fun fun. I have never had any technical problems either.
Jesslan Rose:Absolutely Love It!
I love Pics Art!!! Great collage backgrounds and frames!! Easy to use and they always add a perfect touch to my photos!!! THANK YOU!!!
Thanks to everyone from our team and community for making September an awesome month! We'll see you all in October!