With drying leaves piling up on the ground, dropping temperatures, and the steady flow of hot ciders and pumpkin spice brews surrounding us, it's safe to say that we are in the heart of fall. As on every Monday, we're taking stock of where we're at and looking back on the past week to recap its top events.
We released a gorgeous Henna Clipart Package and wrapped up two exciting contests, our Halloween-themed Graphic Design Contest and our Cartoonizer Weekend Art Project. Our Daily Journal was loaded with great art straight from our community, with top users, feature galleries, and even user tutorials, like Paolomore's (@Paolomore) guide on turning regular folks into space aliens.
We would be remiss, however, not to mention the great articles last week, like our Zombie Guide to Photographing Halloween, feature on Fall Foods, and interview with photography phenom Alex Stoddard. All of this and more, below!
In the App
PicsArt's newest clipart package brings a traditional henna parlor into your hands. Apply, design, and adjust these stenciled henna art variants on your body or in your images.
In Social Media
Flexible Cat Captures Facebook and Google+
The most popular Photo of the Day last week was this irresistibly cute and silly shot by Houssein (@housseinn), which won 605 Likes and 21 shares on Facebook, with top numbers on Google+ as well. With the internet's known weakness for cats, the odds were already in Houssein's favor, but then the lifted hind leg and artfully blurred skyline put this shot over the edge, making it a genuinely terrific photo.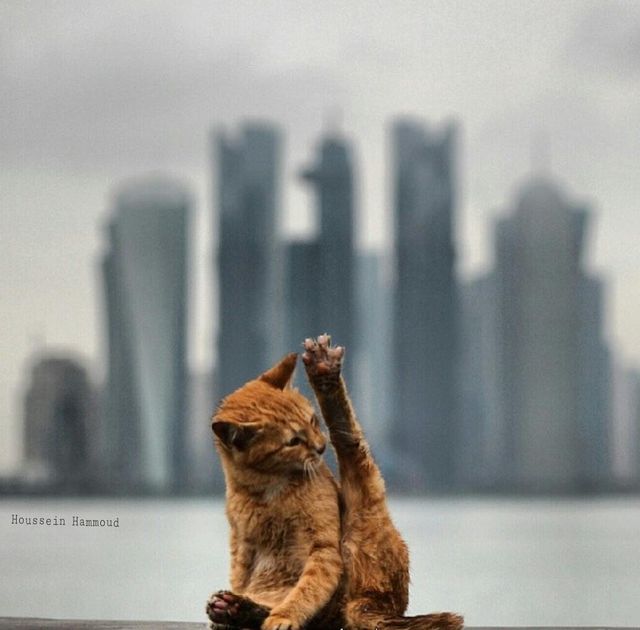 Flower Power Takes Twitter
Alina Theiss (@alinacaat) claimed Twitter by calling on the 60s nostalgia in all of us, which is going on it's fifth decade as millions continue to be born wishing they were living during the high watermark of music and flower power. A black and white shot of a beautiful girl with a neck scarf in a field of flowers, this shot was a triumph of bohemian romance.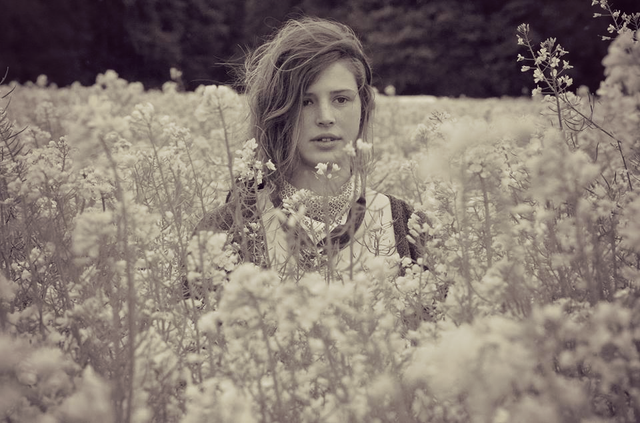 PicsArt Contests
With Halloween just two weeks away, we are pleased to present you with the winning Halloween party invitations from last week's Graphic Design Contest. The cobweb crown went to zwergl0611 (@zwergl0611), our winner whose entry raked in a contest-best 175 votes.
After 2,958 submissions last weekend, followed by a week of voting, we announced the winners of our Cartoonizer Weekend Art Project. Grabbing the top spot was Jasmin N (@jasmin0109), who won 160 votes for her cartoonized close-up of her eye. The effect had a wonderful way of reducing her lashes to ink for a beautiful and hypnotic final result.
Daily Journal
This time of year gives us the perfect opportunity to take advantage of the mood and food that autumn brings. Fall foods are ideal for staying healthy, indulging in the delicious, and adding a few more dishes to our repertoire.
At just 21 years old, Alex Stoddard is turning heads in the photography world with a portfolio of artistic self-portraits that any experienced photographer would envy.
by Chris Corradino
For photographers, Halloween is the perfect time of year to embrace your inner zombie. This means taking long slow walks with your camera to capture all that the season has to offer.
Of our many users, each week we spotlight 10 exceptional talents. This week's top 10 users are eclectic as usual, with everything from landscape specialists to gifted portrait photographers.
Are we alone? Ever since we could see other planets, we've wondered if there is other intelligent life out there and tried to imagine what it might look like.
This week's Monster Mash Drawing Challenge has asked users to do their best to throw a party for the most ghoulish among us using PicsArt Drawing Tools. This time-lapse video tutorial will show you how to draw the ultimate Halloween party at a time.
Last week saw an explosion of beguiling breakfasts, lunches, dinners, and desserts all over PicsArt with our weekly tag #yummyfood. Familiar foods, as well as foods you can't possibly name (but so want to try), created a colorful, virtual potluck that you're all invited to explore.
The works of PicsArtits @roxyhart belong in a contemporary art museum.
User Feedback From Google Play
Here are some of the things users are saying about PicsArt on Google-Play:
Vishnu K:
Best app I've tried almost every editing apps tat is available in playstore…..and ths is th best app I found in playstore….
Erika Gorsuch:
So cute! One of my friends told me about it and its great! I try and download stuff like this all the time and they always come up short. I gave it five stars :3
Maria Chavez:
Loved it Its a very good app,very easy to use and very useful i recommened it to everyone
Kate M:
Best i've gotten :)))))) I love this fabulous app its amazing, i got it on my old tablet but i don't have it anymore & i forgot about it, then found it again and remembered how awesome it is. Its amazing
Heather Harradon:
LOVE IT I can draw, i can make cards, memes, photo effects, the works. Some things i wish it could do a little more interactively. But over all i love it
User Feedback From the App Store
Here are some of things users are saying about PicsArt in the App Store:
Great App for editing photos bylalaluv44
This app is perfect for editing photos. When I take photos that I don't like I can change them with this app.
Get this app now by PicsArtLover
I love this app so much! You must get it if you like to edit photos!
Best photo app! by Tiffany Queja
Favorite App when it comes to photo editing!
Good by Seaslick
I was very pleased to find a free app with so many photo editing options. Most have some sort of catch like a label on the corner of your pic to ruin it. Officially addicted until my pictures are perfect.
Awesome app! by Rachel Perryman
Love it ! Best photo app that I have ever used! I use this app to edit or to design amazing photos. Fives thumbs up!!!!
I honestly don't know why it's free by Dvdmovie1
This app shouldn't be free. It's way too good for that, but hey, I ain't mad.