Last week was a tough one, but as we mourn and heal from the tragic attack in Paris, we also return to our lives with renewed zeal and energy, a little more grateful of the things that matter most to us.
As on every Monday, we're bringing you the best stuff from the past 7 days in case you missed any of it, so that you can ease into the week ahead with a full buffet of inspiration.
On our Daily Journal, pro Chris Corradino recommended 10 Creative Projects to jump start your new year, while we continued to post some of the top artists and artwork of 2014. We also took you across Italy through the photos of our users, and shared our interview with the amazing Erik Johansen, who crafts unbelievable images using hand-made models and computer wizardry.
Pour over the best of last week below, and leave a few words in the comment section to share your reflections on last week,
In the App
Before all the spinach eating and way before the complicated love triangle, Popeye, Olive Oyl and Bluto (Brutus) were a bunch of cute and cuddly babies.
Our new Blackboard Alphabet clipart package is here, offering stylized letters and digits with no two being of the same font.
It's hard to believe that Betty Boop is turning 85 this year. She has not changed a bit and has retained her cool jazz flapper style.
On Social Media
Facebook and Twitter
Once again, kitties conquer all, as this B&W shot of a pearly white feline by ilex (@italiona) was the most popular shot on Facebook and Twitter last week, racking up 359 likes and 16 shares on the former.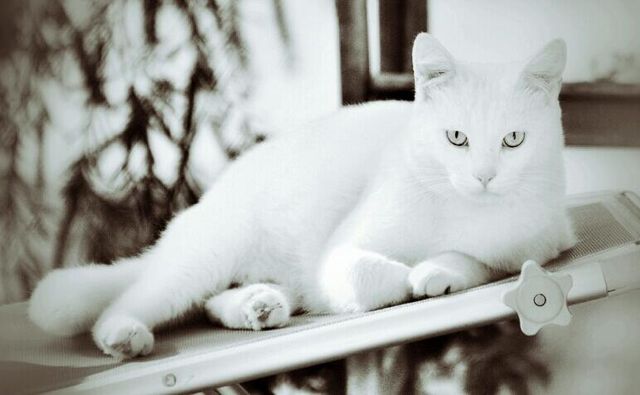 Google+
What better shot than this barking great entry by Laissez Faire (@laissezfaire95) to be last week's top shot on Google+? It is the perfect canine counterpart to ilex's cat shot.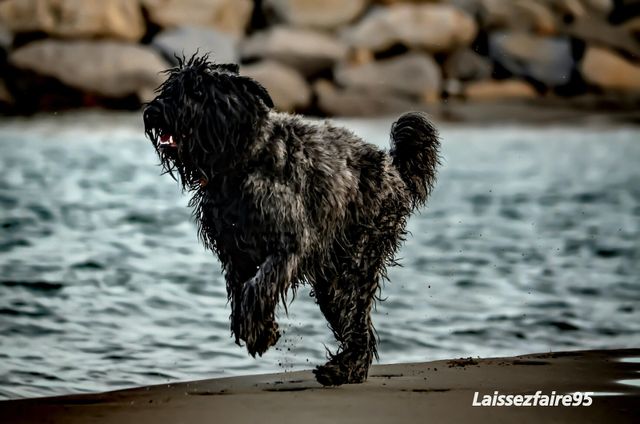 Contests
The fireworks smoke has cleared, the champagne has dried up, and now our New Year 2015 Graphic Design Contest has finally come to a close, as we are ready to announce this week's top 10 winners. Finishing in first place was, lian (@lianlion), who separated himself from the pack with his 145 votes.

Over the holidays, we held a Family Portrait Drawing Challenge, in which users were asked to paint their loved ones using the PicsArt app, and after a week of voting, today we have our winners. Tiks Roseca (@tiks-roseca) claimed the top spot with 320 for this gorgeous portrait of three sisters whom she calls "soulmates".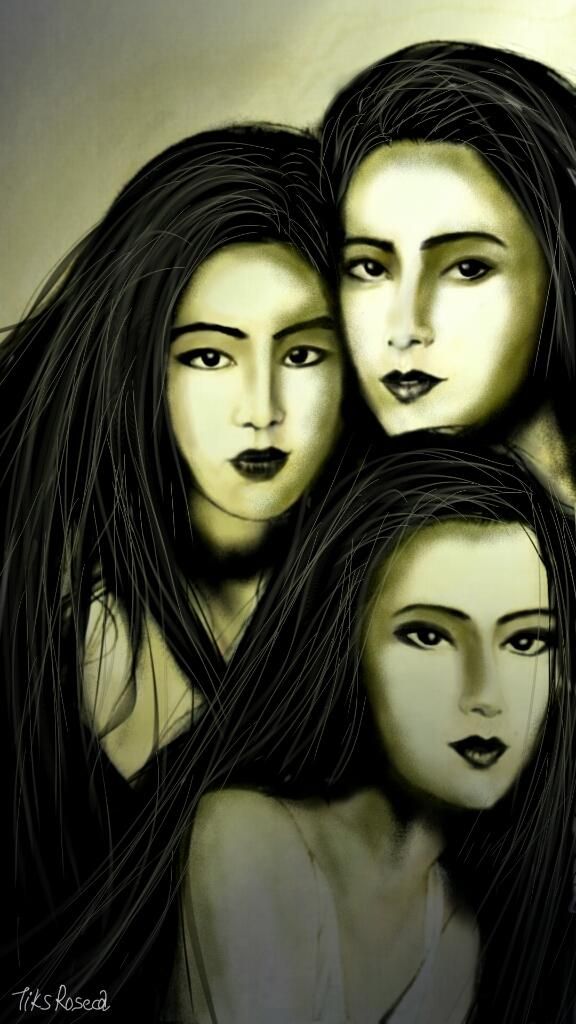 Last week, we challenged users to capture the same image at different times of day under natural light, then assemble them into a split screen collage of day and night. Wise Eyes (@wise eyes) claimed first place with 157 votes in what was a tight race for the top.
Daily Journal
In recognition of yesterday's attack in Paris, and in honor of the newspaper Charlie Hebdo and the 12 victims of the shooting, today's Daily Tag is #charliehebdo.
by Chris Corradino
This photo exercise forces you to look beyond the obvious and see in a creative way. It's a simple idea, but can be surprisingly tricky and somewhat addictive.
Italy is a country so bewildering, that despite the fact that it's cities are among the most famous and visited on the planet, the truth is that there are so many lesser known destinations there that are just as stunning, that it's hard to keep track.
All of the most popular artists on PicsArt at some point started out with a handful of stunning images that just started appearing one day out of the blue.
Last year, we met some users who really blew us out of our socks with their editing skills, and so today we're announcing the year's very best masters of photo editing in our community.
Erik Johansson is a Swedish photographer who has been getting a lot of attention for conjuring up incredibly realistic looking visual fantasies.
User Feedback
Google Play
א tђє tltг tђє tltг:
I like it Its nice, simple to use, easy and works excellent. I honestly have nothing negative to say about it and recommend it.
Jathniel Lubin:
Best editing app hands down all across the board. People that says negative things about it are the ones that doesn't know how to use it
jasmine singh:
Wow I can make beautiful collages and frames on the go and it is amazingly fast and easy!!!
Ontong Selet:
Awesome!!! best app ever, no other apps can top it.. i love using picsart, i tried every other apps always end up deleting them…
Arlene Jaca:
This is so cool! Everything in here are so awesome. A lot of effects can make your photos wonderful. Stay cool.
iTunes App Store
Amazing by Your very helpful reviewer
I got this app simply to edit pictures and share them with the world, but it quickly became much more than that. I soon discovered a whole community of other artists. Right now, I am loving entering the weekly contests. I haven't one yet, but I keep trying!
FINALY AN APP WORTH USING! by Sparkle-E-Sparkl3
This app is one of the best apps I have ever used! 5 star rating from me!!! -MermaidMCgirl
It's really cool by Suicide_cutter
Because all the editing stuff works really well and makes beautiful pictures
Good look by SJkid36890
Colour selector looks and works better now 🙂
AMaZING! by Isabellakluge
I love using this great app for special edits for my social networks 🙂
Works great! by aavoyan
Great app! So many cool things that you can do with it! Love it!