Last week was replete with stunning art, compelling reads, and exciting events. Hilary Duff picked the winner of our All About You Graphic Design Contest, we released a new Thanksgiving package, and celebrated Movember by interviewing the official photographer from the World Mustache and Beard Championships.
Exciting as these stories were, they were just drops in the bucket during a week where we seemed to be overflowing. Fortunately, Monday morning is the perfect opportunity to catch up on last week's best.
Here, we've assembled all of last week's contests, top shots, and best articles. Read a pro's account on discovering your passion, peruse last week's top users, or find out how last week's Cityscape Drawing Challenge ended up. All of this and more below!
In the App
It's the yummiest time of the year! Mashed potatoes and gravy, cranberry sauce and wine, all garnished with the presence of our beautiful families.
In Social Media
Ali Catches the Eyes of Facebook & Google+
With 620 likes and 26 shares on Facebook, as well as top numbers on Google+, Ali Rao's (@bostoncreep) Photo of the Day became the most popular on social media last week. This tight close-up of an open eye had people swooning under its gaze.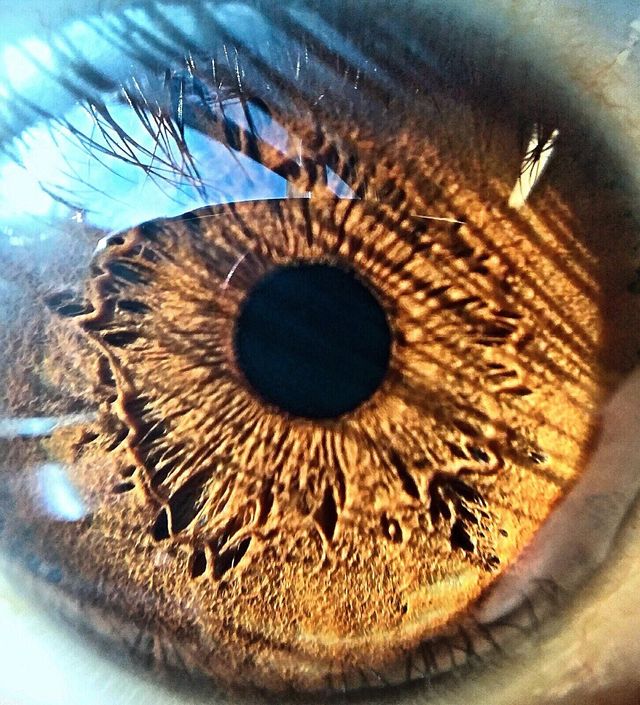 Twitter Falls for Gianmarco
Gianmarco Fava (@fava-gianmarco), meanwhile, was responsible for the most popular shot on Twitter. This backyard was the picture perfect image of fall, complete with yellow leaves and heaps of pumpkins.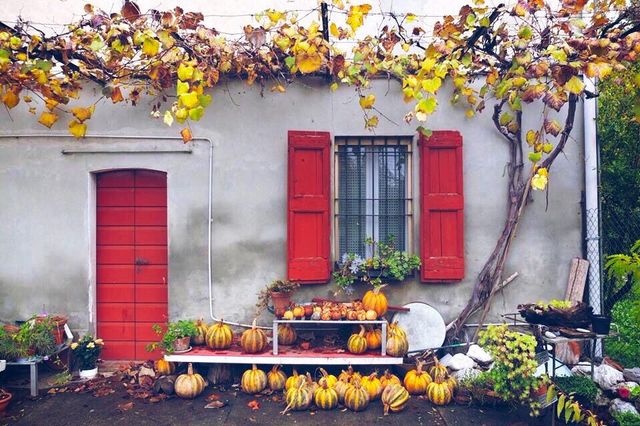 PicsArt Contests
Users put on their construction hats last week, as we asked them to build stunning cityscapes using the PicsArt app for our Drawing Challenge. With a thunderous 381 votes, ömer Taşdemir (@omertasdemir) claimed first place with this stormy entry.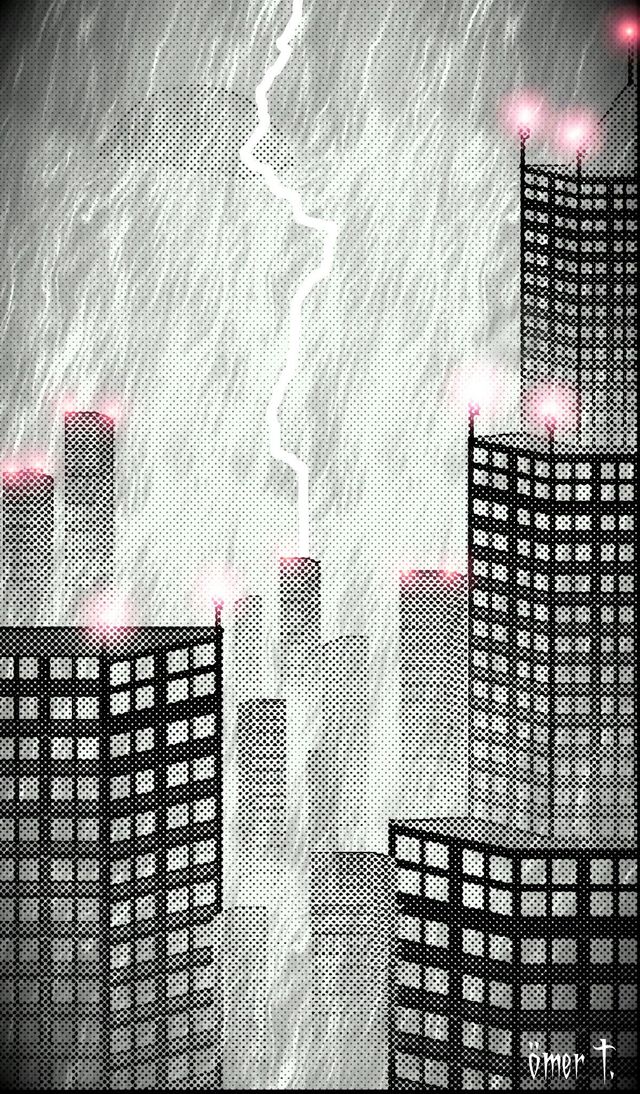 As PicsArt continues to celebrate Hilary Duff's new single "All About You," we launched a Graphic Design Contest asking our users to create an "All About You" single cover. Hilary got personally involved, making one lucky fan's day. We congratulate PicsArtist Eric Michael (@ericmichael2), whose creative cover caught Hilary's attention as well as the PicsArt community's votes for first place!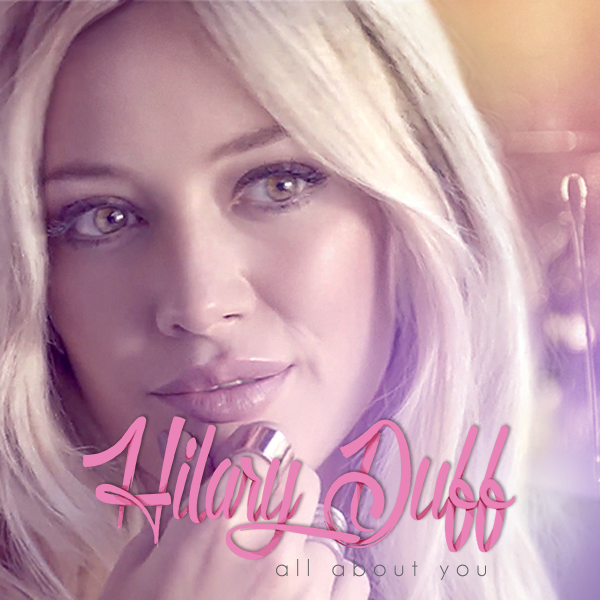 Last week we held the 3 Weekend Art Project to celebrate PicsArt's third birthday, challenging users to find creative ways of representing the number three in photos. At the top of the heap was fffaaa (@fffaaa), who won handedly with her 192 votes. This was a beautiful and subtle entry, taking a simple shot of leaves along a curb and using color splash to highlight three of them.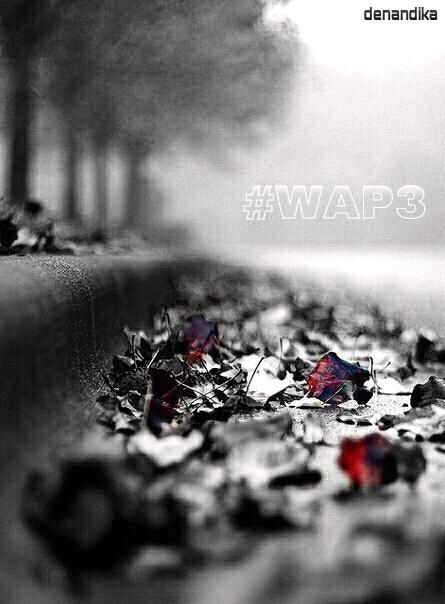 Daily Journal
Paolomore (@paolomore) is a PicsArtist who has a talent for using simple photo editing techniquesto create amazing visual illusions.
For International Men's Day, in these final stretches of Movember, the official month of the mustache, we have a special treat for you.
If you ever have the chance to go to Morocco, you'll find out very quickly that the people there can seriously cook.
Here at PicsArt, we like to lessen your load of going through millions of amazing images by giving you a glimpse of PicsArt's Top 10 artists of the week.
by Chris Corradino
When my photography students begin their image-making journey, my first lesson is not about f-stops or shutter speed. Instead, I advise them to work towards discovering their photo passion.
It's freezing as you march down a snow-white street, head down, thinking only of escaping the cold.
Thanksgiving is a wonderful holiday filled with quality time with family, delicious homemade food, and the making of priceless Kodak moments.
User Feedback From Google Play
Here are some of the things users are saying about PicsArt on Google-Play:
Pradeep Sharma:
I have downloaded many photo editing apps but after using them had to delete those. But now my search has ended with this app
Zaher Thompson:
great options The only photo editor I've tested with an option for "negative" colors. Such a simple filter that most other editing apps skip!
Debra Flanders:
Totally awesome! This is by far my favorite app!! I have created so many memories with this! 🙂
Ali Alhelllow:
Who needs photoshop any more best photo editor in the market has everything you need and the best thing is its free
Hannah Paunil:
Perfection This is the best app ever:) My favorite in this app is the #freetoedit where I can edit other people's picture. Love it!
Raghav Gupta:
The best app ever. I've been using this app ever since i bought my first smart phone. The efficiency ,fluency and the quality of the edited pictures speak themselves. Though it contains some unwanted items but the best quality images compansate everything. Keep it up developers. God bless!
User Feedback From the App Store
Here are some of things users are saying about PicsArt in the App Store:
Great app! bysquid6366
One of my favorite editors out there. Many options, filters, overlays, and effects. Very good quality for being free.
Great to Fantastic by Jahmazon
I love this app. Thee are only good things for me to say about PicsArt. I love the social environment in the display areas & the tools they provide are outstanding. There is always more they could provide, but all they do is Excellent!
So many functions by SMG_kisses
I've been using picsart religiously for years. It just has everything you need all in one place, but there's so many more options and tools compared to other picture editors. Keep up the excellent work guys <3
One step up from Instagram! ! by Asdfghjkl
To anyone who is passionate of the art of photography and the art of photo editing, this is most definitely the app for you! I love this app for everything. You get to see the world through other lenses.
Won't use another app! by H3a7her
This app is perfect for my varied uses. Easy to navigate and you can see your original photo to easily comparee your changes. Well done picsart.