Last week just burned through big story after big story, but here is your chance to catch up on all of the great photos, contests, and events that made it a memorable final week of October.
Right out of the gates, the biggest news of the week was not hard to spot, as we announced that PicsArt will be collaborating with the fabulous Hilary Duff (@hilaryduffofficial) to celebrate her new single "All About You". From clipart to exclusive surprises from the artist herself, stay tuned for lots of excitement ahead.
Of course it was also Halloween, which we celebrated in all sorts of fun and creative ways, but the good stuff just kept piling up. We had great tutorials on editing tricks and custom lockscreens, invigorating art contests, top users, and great pieces that covered everything from spicing up your weekend romance to salmon-fishing in Alaska.
Don't let any of last week's best get away from you. It was an awesome week, and we've collected all the top stuff below. What better time than a Monday morning to click through a selection of inspiring articles and photos like?
In the App
Today we are launching the Hilary Duff "All About You" campaign for PicsArtists and Hilary fans to gain access to exclusive Hilary Duff themed content, get a glimpse into her world and follow her new music video "All About You".
PicsArt users and fans of Hilary Duff are in for a treat. PicsArt's new Hilary Duff clipart package is here just in time for her new hit single, "All About You"
Download Daily Chit-Chat, a Package of Everyday Frames
Do you find yourself sending texts and snapping pictures to your friends throughout the day, everyday?
In Social Media
Halloween Tree Casts Tallest Shadow on Facebook
This creepy Halloween appropriate tree by @raylmd, loomed higher than the rest on Facebook with 772 likes and 44 shares. Nothing says Halloween more than a spindling silhouette of a bare branched tree over orange clouds.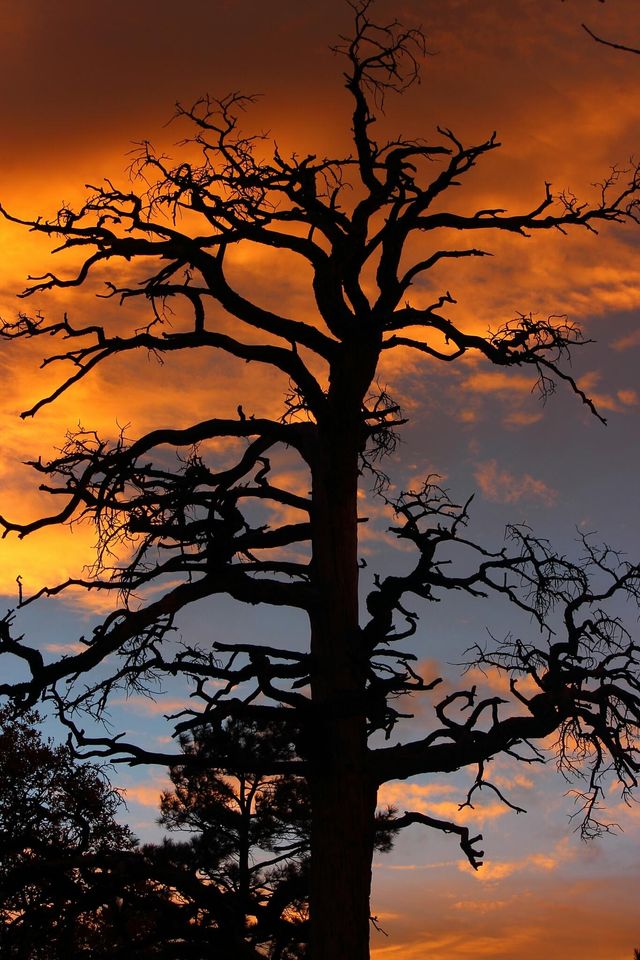 Hitchcock's Birds Tweet Loudest on Twitter
ERN D (@erndawg0420) payed homage to one of the most classic horror films of all time, taking Twitter with this spiraling shot of birds circling over head. What better way to crank up the scare on Halloween than with a reference to The Birds, a film that turned one of nature's most graceful and omnipresent animals, and turned them into murderers.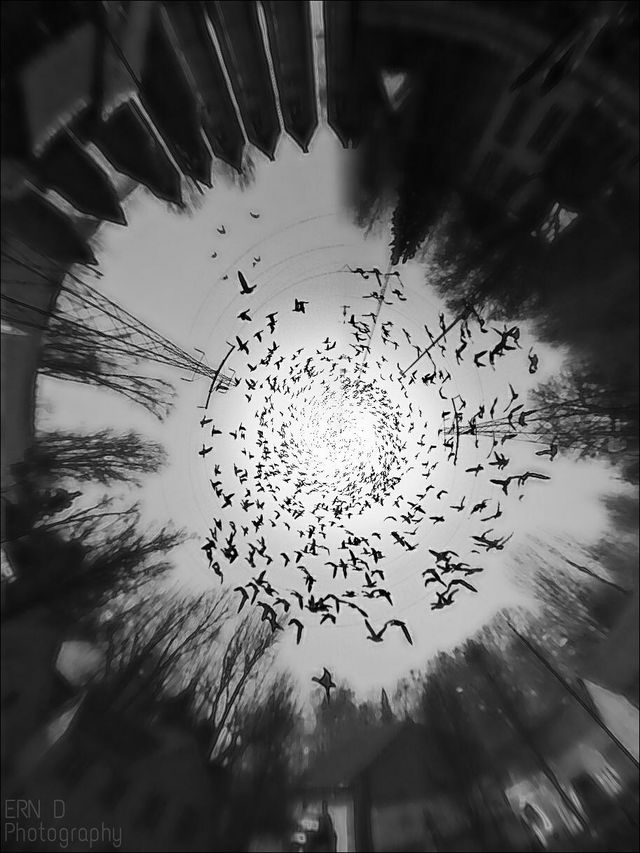 Google+ Giuseppe's Gloom and Doom of Halloween
Giuseppe (@altair84) gave everyone a break from the gloom and doom of Halloween, posting this whimsical, starlit masterpiece. The combination of an oversized moon between a mountain of clouds and a backdrop of twinkling lights turned the night sky into a heavenly sight.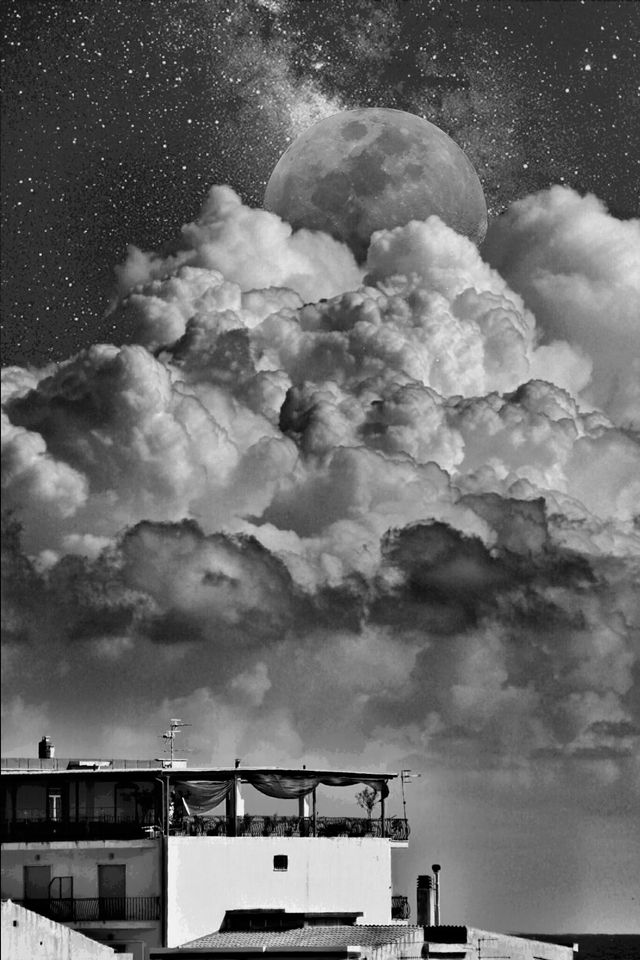 PicsArt Contests
The Winning 10 from the Orange Weekend Art Project
Our last Weekend Art Project asked users to take on orange — the color not the fruit. Users voted all week and today we're ready to announce the winners. Finishing in first place with 137 votes was shama (@shama1), an artist with a knack for abstract self-portraits who has placed at the top of other contests like the Halloween Invite Graphic Design Challenge.
Top 10 Entries from the Monster Mash Drawing Challenge
Last week's Drawing Challenge ratcheted up the fear factor by challenging users to throw down on a Monster Mash. Donna A (@darkorchid) is continuing her amazing tear, stringing together her fourth week in a row in the top three, with a first place finish this week.
With only two days until Halloween, last minute preparers will be storming through the candy aisles at supermarkets, stocking up on treats. With the most candy-crazy votes of approval, we have PicsArtist margherita russo's(@margheritarusso) severely cute marshmallow mania with 375 votes.
Daily Journal
10 Must-Do Romantic Activities for the Weekend
When the weather gets colder many changes occur. There's the unavoidable stowing away of our sundresses and shorts, and the hauling out of the sweaters and leg warmers.
Great light is typically a requirement for many photographers to consider shooting. You know the routine; by heading out at sunrise or sunset, the likelihood of exquisite color increases.
PicsArt's Top 10 Users
Millions of users share exciting art on PicsArt, and we have the amazing job of featuring 10 PicsArtists every week to spotlight some of the best in our community.
In the far reaches of Southwestern Alaska is Graveyard Point, named after the small cemetery at the point's edge that is gradually eroding into Bristol Bay.
With Halloween just around the corner, it's an ideal time to give your phone treats of its own.
Paolo Shows You How to Create Hypnotic Patterns
PicsArtist Paolomore (@paolomore) is a user who really has a talent for coming up with cool and fun techniques on PicsArt.
User Feedback From Google Play
Here are some of the things users are saying about PicsArt on Google-Play:
A Google User:
Awesome Don't know why people are complaining. This should be among the top 10 apps on the play store. All feature are highly customizable and adjustable. Everything an editor needs on his/her phone.
Myriam Ben Ali:
Perfect I love this app, it has a lot of options and it's great for my edits. This app is really good and I love how it has a layering option, unlike many others. Keep up the great work guys!
Amanda Mottern:
Favorite app without a doubt. Creative and fun. I love adding different touches to my pics. I love photography, and I love it even more now that I have this app. It's easy to use, and has a broad selection of designs, colors, and anything else you could want to add. Can't wait to see how my first collage comes out.
sushil periwal:
The best of the best editor apps. Very easy to work with. All great effects. cloning is superb. Deserves more than five stars. I salute then bow to the developers.