Last week at PicsArt was like a good harvest, ripe with lots to pick and choose from, and today we're putting it all on the open market for you to look over.
A lot of users have been waiting for our iOS 8 update, which arrived not only fitted for Apple's latest operating system, but also sporting some exciting new features, like outside-app effects.
Last week we saw a total lunar eclipse from the cameras of users around the world, took a trip down the rabbit hole with amazing photographer Brooke Shaden, learned how to morph skin with Paolomore's (@paolomore) editing tutorial, and continued to explore the beauty of fall photography with a feature article and a piece by resident photography professor Chris Corradino.
Read about all of this, as well as our new packages, top new users, Dreamland Drawing Challenge, and more. Start your Monday off on the right foot and pick through last week's best below!
In the App
We have exciting news for our iOS 8 users. You can now stay in step with Apple's latest operating system and flawlessly cruise through your creative projects with a version of PicsArt that matches the power of iOS 8.
Our Spooktacular package of Halloween frames is here, just in time to haunt your best Halloween pictures.
Download our free Fashion Sketches M2 clipart package, the second package in our Fashion Sketches clipart series.
In Social Media
Most Popular Shot on Facebook, Twitter and Google+
With 715 likes and 24 shares on Facebook, and top numbers on Twitter and Google too, this perfect shot by satyendra Dhankar (@satya837) became the most popular Photo of the Day on all social media. As a double exposure of a bike on a waterfront dock in front of a backdrop of enormous planets filling the skies, weaved behind the clouds, this shot was perfectly edited to turn an already killer photo into something over-the-top magnificent.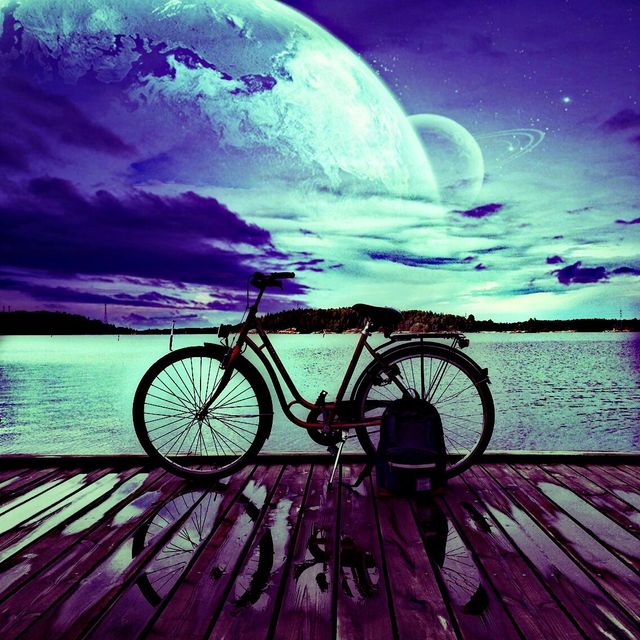 PicsArt Contests
Escape to imaginary places far, far away, and explore our 10 winning dreamlands from the most recent Drawing Challenge. Finishing first and third for the second week in a row was Donna A (@darkorchid) whose top entry took in 507 votes, a contest best. Donna's drawing showed a glistening ladder climbing into a castle in the clouds, with two onlookers staring up from beneath a beautifully drawn tree in the foreground.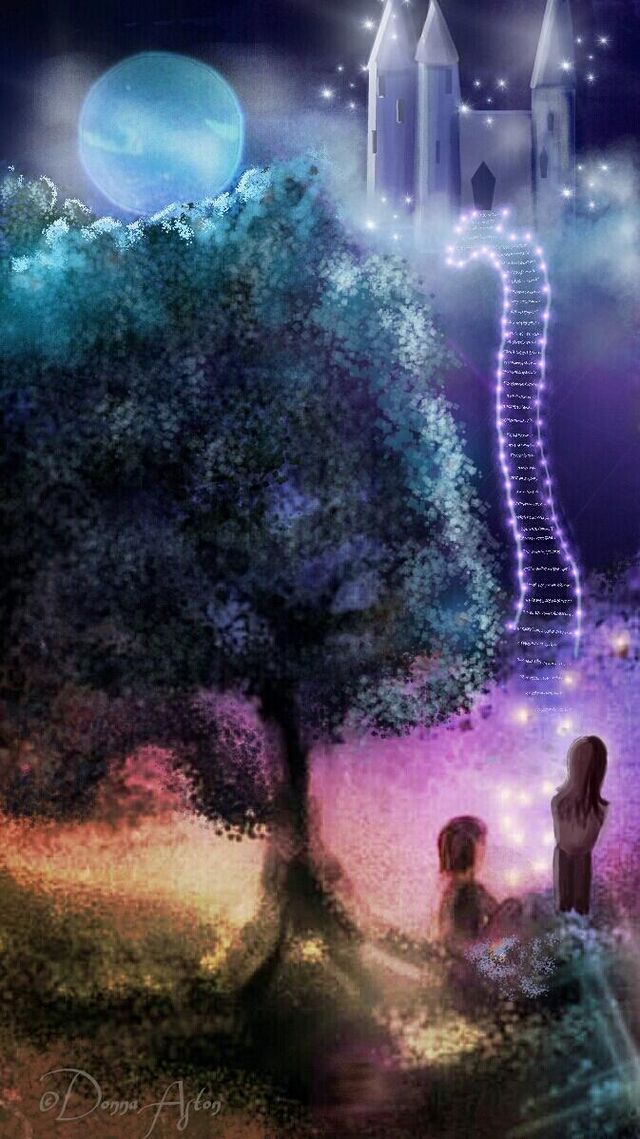 Last Friday was World Smile Day, so we held a Smile Weekend Art Project the week before, so that we would have some fantastic photos to show you today. Deep Shah (@deepalshah01) finished on top with 230 votes, climbing to that top spot by pulling a few tricks out of her bag.
Best of the Blog
What to capture and focus on now? Well, nature will be providing beautiful shots and backdrops all around you, and PicsArtists everywhere will be in a frenzy to capture each one.
Pennsylvania native Brooke Shaden uses photography and Photoshop to create otherworldly self-portraits.
by Chris Corradino
Autumn is the ideal time of year to add a splash of color to your photography. Contrary to popular belief, the vibrant display is not just limited to fall foliage.
Get to know some of the latest talents to join the PicsArt community by checking out our top 10 new users below.
In the early hours of Wednesday morning, users living in Asia and the Americas witnessed a total lunar eclipse, also known as a "blood moon." The name comes from the red color that the moon takes on during this amazing cosmic event.
Paolomore (@paolomore) is one of PicsArt's most innovative photo editors, and one of his top tricks is altering skin.
User Feedback from Google Play
Here are some of the things users are saying about PicsArt on Google-Play:
Dominic Teo:
Dominic Teo Photo Artist In The Making Like the simplicity, after you get the hang of it.
Tae S:
Love it It's the best picture editor I've tried so far to everyone I recommend this glorious app
Catherina Wade:
Great idea Great app. People can do sooo much with their pictures now!!!
Letha Barnard:
I have used this app for a long time. And never been disappointed.
Milani Renee:
This App is so much fun; great for kids Back in the day, I use to use this app all the time. So much fun. Great for kids.
User Feedback from the App Store
Here are some of things users are saying about PicsArt in the App Store:
I loved this app on my droid, and I love it more now on ipad bymookzmom
This app has endless possibilities for editing and making your photos standouts. What is more, it's easily understood, even for dummies like me. I love photo apps, but many of them are too difficult for non-professionals to figure ou. This one's not like that. can get really beautifully done results in just a few clicks. I highly recommend this app.
Great editing tool!! by Sharlsrock12
Still new to the app but so far I love what you can do with your photos! And it's fun to share what you create with others!! Great inspiration for creating ! Still learning but having fun! Had trouble with deleting photos after update but I emailed them and they fixed it!
Undoubtedly the best photo-editing app by Homie GMC
This is a must have app in your phone. Easy to use and with so many options to turn you pictures into awesome pieces of art!
Extremely Useful by Ted the Soap
This app is fantastic for making all the ridiculous things I think of without having to have photoshop on my PC.
Awesome by Isanoja1
This is really the best app for editing your pics. You can spend endless hours using all the tools it has. You have to try it !