It's the second Monday of December, which means not only are you back at work or in the middle of finals, but the ideas of gift shopping and unpredictable freezing weather are also starting to loom large. Take this pause to browse our recap of last week and click through all of its best moments in a single place.
Our Daily Journal has never been better, with articles that took you to fishing boats in Indonesia and on a tour through Prague, and enlightening reads on how to give your photography a new perspective, boost your followers, and levitate in thin air using the PicsArt app.
We also released a new Christmas Quotes clipart package in the PicsArt Shop, and capped two rockin' contests, one on Movember, the other on roses. Could there be two finer subjects for competition in a single week? We think not.
Get all of this and more below!
In the App
Download Christmas Quotes clipart to decorate your photos with festively drawn quotes and sayings for the Christmas season.
This past week was a challenging one for PicsArt and our PicsArtists. Our app experienced technical difficulties impacting many of you.
In Social Media
First Frost Tops Facebook, Twitter & Google+
Bünyamin was the user behind this frosty Photo of the Day, which glimmered its way into the hearts of people on social media everywhere and became the most popular shot on Facebook, Twitter, and Google+. The juxtaposition of green plants with an icy rolling carpet was just too perfect, so it's no wonder that this photo took in 399 likes and 37 shares on Facebook.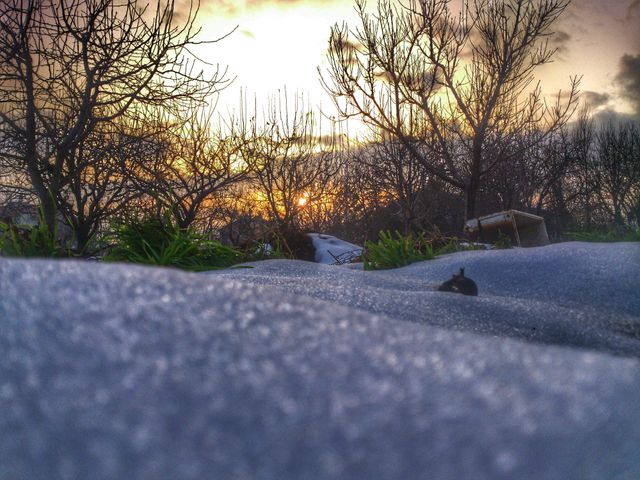 PicsArt Contests
Last week's Rose Drawing Challenge gifted us a bouquet of 995 amazing roses drawn with the PicsArt app, and now we present the winning 10. For the second challenge in a row, Moriel Märchensarg (@moriel-maerchensarg) was our winner with 318 votes.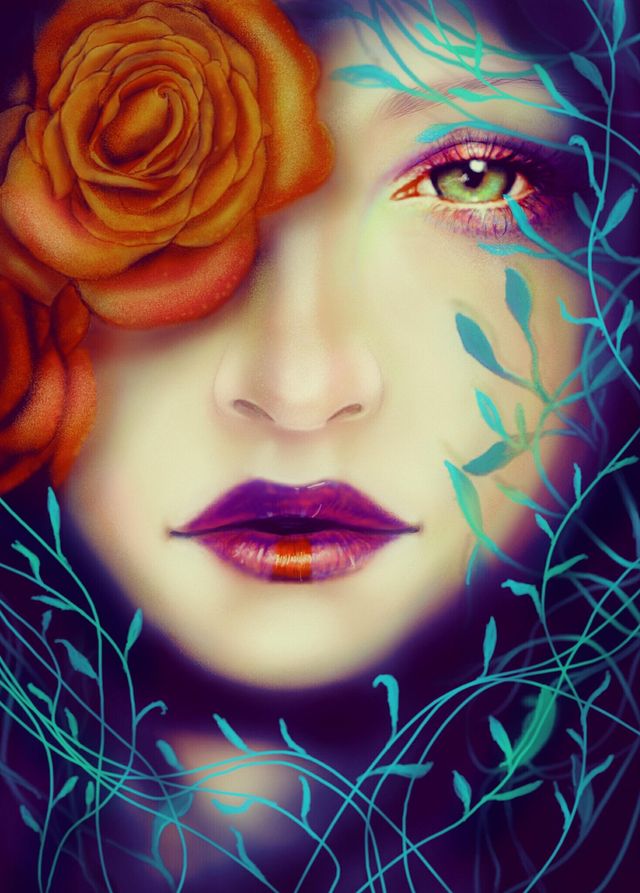 What better way to say farewell to Movember than by looking at the mustachioed winners of our Movember Weekend Art Project? Chetan Bharambe (@chetanbharambe) brought home the gold with 160 votes and one devilish mustache.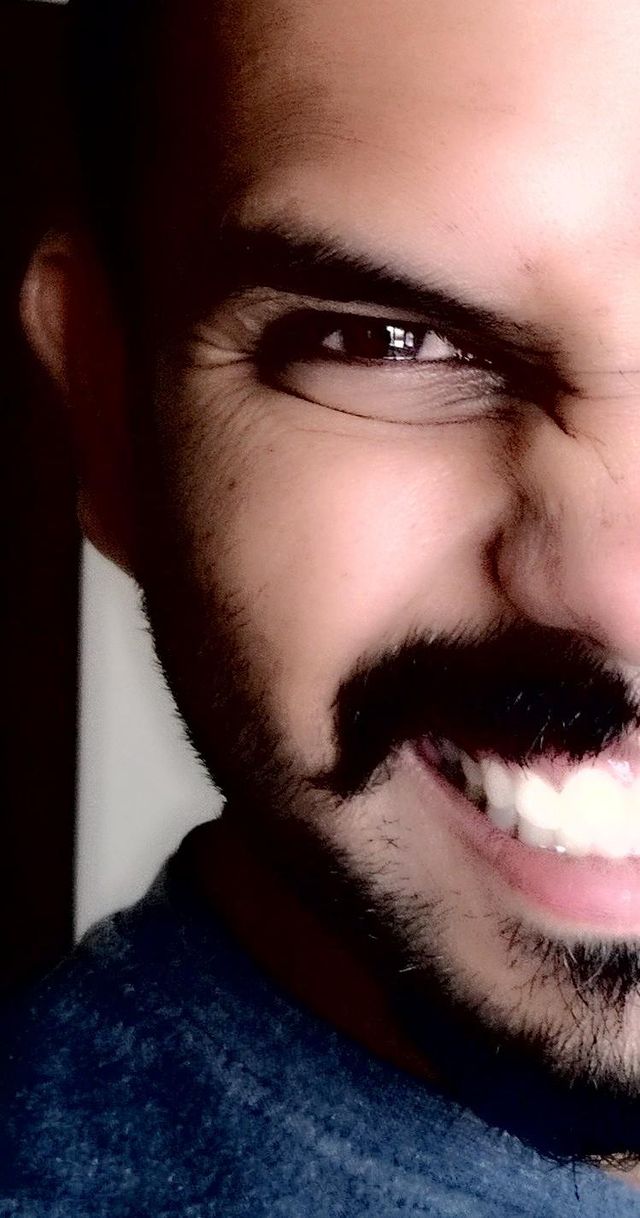 Daily Journal
PicsArt is packed with all kinds of extraordinary tools and effects that can create some amazing visuals.
by Chris Corradino
The majority of the world's photos are captured from approximately 4-5 feet off the ground.
Running low on creativity? It happens to everybody, and we know that browsing through the ever-increasing collection of images on PicsArt can be a daunting task.
In Prague you'll find charming cafés and vibrant pubs mixed in with medieval streets, and some of the most famous castles and cathedrals in the world.
PicsArt is truly a unique community, where members are creators and inspiration is always free and on the market.
When we contacted Wayne Chinnock to ask him about his work photographing floating fishing huts, known as Bagangs, in Indonesia, we knew we'd have an interesting story with amazing photos.
User Feedback From Google Play
Here are some of the things users are saying about PicsArt on Google Play:
Hui Hup Lim:
I like it Well, though reading the review saying the apps not really working well. But it works perfectly for me who has totally zero photo editing experience. The apps come with friendly editing functions that easy to use. At the end of day, it gives me the result I want. Lastly, my review is subjective toward my needs.
A Google User:
This app is awesome ….and it works great …I can't believe its free…keep up the great work…
Its xx:
Awesome Absolutely stunning I can add as many affects to any picture I want with out a problem no matter what it's for.
Pink Collection:
I love it I had been using this app more than a year.. It's a great app that very simple… Thank you for making this app
Chris Wheeler:
Amazing app This app is simply amazing with a great community that comes along with it i am so thrilled that i stumbled across it. It is definitely a must have.i havent ran acroos any problems at al km with it my phone is the galaxy s5 sport. Thank you picart
Uzumaki Naruto:
Thank you so much, PicsArt! Thank you for fixing it! Now you can get the rating you deserve.
Paul Hazelton:
Amazing This app is unbelievably awesome. You can do pretty much anything you can think of, and put as many effects on one picture as you want. And make custom stickers and clip art from the app. Probably the best free app ever.
User Feedback From the App Store
Here are some of things users are saying about PicsArt in the App Store:
I LOVE this app by KayMarie
PicsArt is really amazing bruhh 🙂
Loving this app so much by Baldo55
Loving it. Nothing that can make it better!
PicsArt App by Terri Vanhoose
I love PicsArt it's fun and you can edit your photos and make them look fabulous! Amazing App
This is the BEST editing app!! ! by Candymanismybaby
Where should I begin, it can be a little bit confusing in the beggining, but once you get the hang of it it's perfect! There's SO many options and filters you can use, and all of the FX they show are FREE!!!! You can make a collage with the same app, just like most editing apps, which makes it nice. My favorite part about this app is the fact that you can enter contest of the photos you edit, and the best part about it is YOU the judge. The person with the most likes wins! I recommend it to EVERYBODY, who ask what's a good editing app, and the answer is PicsArt EVERY TIME!!!!
The best by far by Gr8moxie
I have used a wide variety of photo editing software, which some are very good. Where this program excels is that it has all the features in one app. For example, not all apps have an easy cloning feature. This app does. But, it also had all the other handy features. Before, I had to use an assembly line to edit – in the first app, we use these tools and make these changes…. then send it to the next dep/app and execute the next process. THIS app has them All. NO more outsourcing – all in one, and DONE!