We hope Santa Claus was good to you last week, but just as Saint Nick was busy making his rounds around the world, here at PicsArt we were having a busy week of our own.
We released a major update for iOS and Android with PicsArt 5.0, introducing a totally revamped social and navigational experience.
We also stocked our Shop with seven new packages of goodies, bringing you clipart and frames with themes from some of your favorite movies like Shrek and Penguins of Madagascar, as well as other holiday themes.
Our contests were as competitive as ever, meanwhile, and on our Daily Journal we posted a slew of fantastic articles, featuring everything from advice on spicing up your photo stream, to the top winter destinations around the world.
There are only three days left in 2014, but before you get ready to party for the New Year, start this Monday off with a bang and browse through the very best of last week below.
In the App
The new PicsArt 5.0 update for iOS and Android arrived for the holidays, with a revamped social experience making discovery of images and artists a whole lot easier.
Packages
The end is near…. for 2014 at least, and we're getting ready to give it a big send-off with our Happy New Year 2015 frames.
Po and his friends have arrived to PicsArt in time to wish you Happy Holidays with this festive package of clipart.
In cooperation with DreamWorks Animation and powered by Swyft Media, PicsArt is is proud to present the Penguins of Madagascar.
Everyone's favorite Scottish ogre has stomped his way into PicsArt for the holidays!
The world's favorite Snowman has come to PicsArt to spread his season's greetings.
We have released a whole new set of Twinkle masks, so that you can make your photos sparkle with a bevy of enchanting new looks.
Download the Christmas Picsies clipart package for free in the PicsArt Shop!
In Social Media
Facebook and Google +
This week, of all the photos that users liked and shared, it was this Christmas greeting (by user @torinandrews), posted on the official PicsArt (@pa) account, that became the most popular image on Google+ and Facebook, where it earned 355 likes and 20 shares.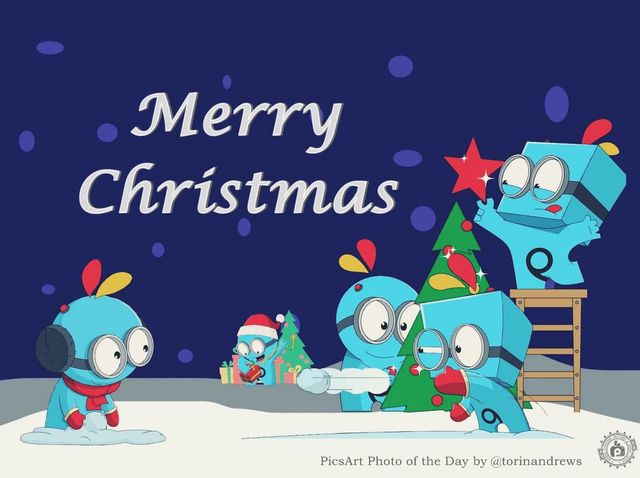 Twitter
This image (by user @westie17) posted on the official PicsArt (@pa) page became the most popular on Twitter, with this tiger drawing getting the most favorites.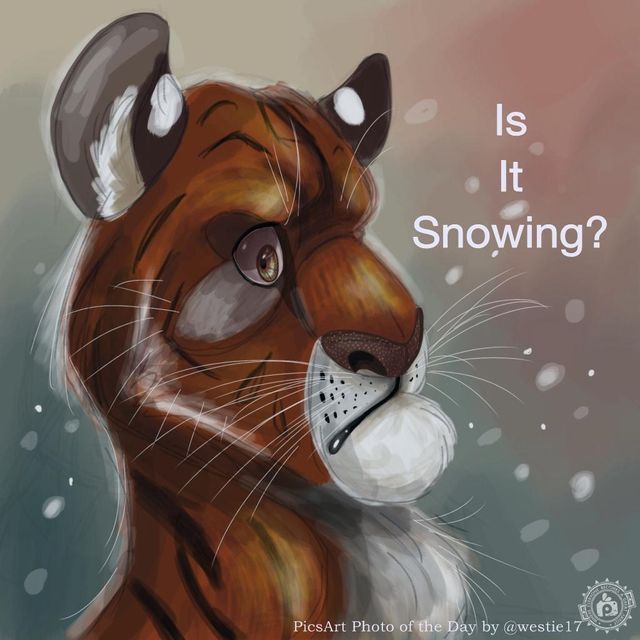 PicsArt Contests
With snow, frost, and icicles all around at this time of year, the latest Graphic Design Contest asked PicsArtists to enjoy the season of warm drinks by designing their ideal mug. ömer Taşdemir (@omertasdemir) snagged first place with this adorable picture of two desperate mugs holding on for dear life.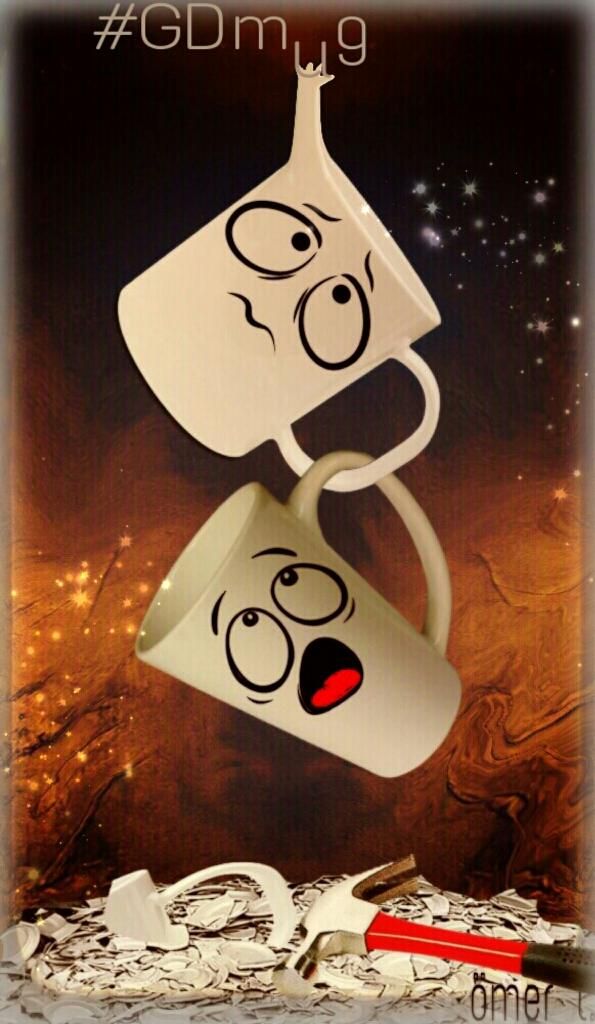 Last week, we challenged our community to put up and decorate Christmas trees using the PicsArt app for our Drawing Challenge. Finishing in first place with 231 votes was Donna A (@darkorchid), who also placed in last week's top 10.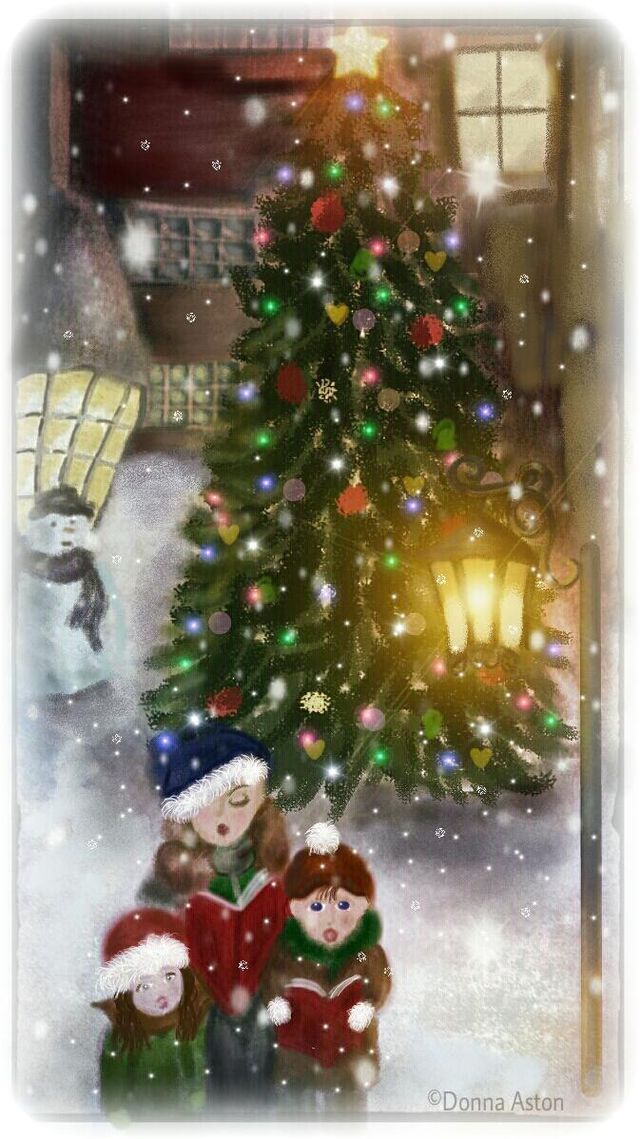 Our Film Effect Weekend Art Project has officially run its closing credits. QUEEN of GALAXY! (@queen_of_galaxy) won the contest with 110 votes for applying the Film Effect to this antique rose-covered doorway.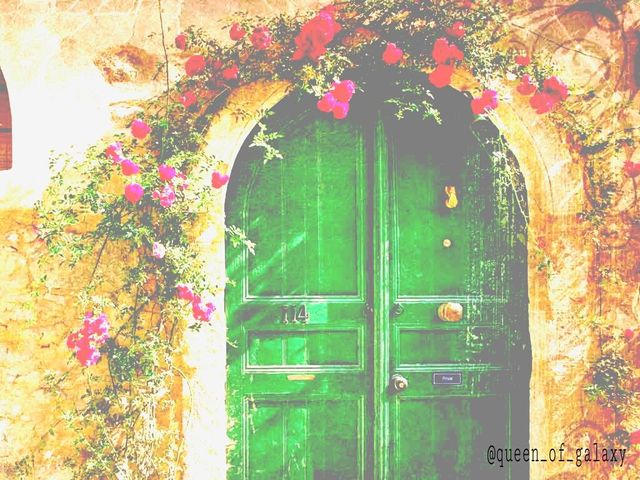 Daily Journal
There is a time and place for everything, and during the winter time, some places take on an extraordinary quality.
The new PicsArt lets you keep up with your favorite subjects, trends, and themes by following hashtags. See your favorite hashtags whenever you open your Explore stream.
Contestants from last week's Christmas Tree Drawing Challenge used PicsArt's video feature to share awesome time-lapse videos of their art.
This week, PicsArt saw a lot of beautiful images added to the community. A few artists really caught our eye with their ability to capture details, create a mood in their images, and compose a shot.
by Chris Corradino
At about the same time each December, the photography corners of the internet are littered with lists to crown the top selling photo equipment of the year. Rather than adding more of the same, I'm opting to detail what I love about being a photographer.
In the first part of our interview with Darren Carroll, we talked about his experience photographing the annual rodeo road trip known as Cowboy Christmas.
by Gariné Tcholakian
Enough with those pictures of yourself holding up the Eiffel Tower, pushing the Leaning Tower of Pisa, or jumping all at once with fellow travelers in front of [insert famous local landmark here].
User Feedback From Google Play
Here are some of the things users are saying about PicsArt on Google Play:
Samantha Pederslie:
Fantastic all in one app!! I love this so much! So many things to choose from!! My favorite part is the correction tools because I can erase pimples etc(haha teenage years). The face fixer does wonders without making it look fake 🙂
Gillian Berloffe:
This is the most amazing app ever. I am a aspiring photographer and this is a great start for beginner photographers. It's easy to use and simple, but you can make such amazing things.
Kathy Stephens:
Best Ever I've been using this app for years and it has never let me down on ideas for photos, frames or college ideas!
Sabrina Mance:
Totally worth a download I ADORE this app. So many choices and templates. I'd give it six stars if I could
User Feedback From the App Store
Here are some of things users are saying about PicsArt in the App Store:
Best app I've found by Kandius
Love it!!! Don't and won't use any other picture editing app!
A Unicorn by Naty4444
PicsArt is AMAZING I can do so many things with it. It's incredibly fantastic. My number 1 favorite editing app it has all I need. Im surprised the app is free. I love it, keep it up.
Phenomenal by UriAnn
PicsArt is simply unbelievable. In my opinion, it's better than Adobe Photoshop and very user friendly.
My Go-To App by Milaydis_C
One of my favorite apps to use. Has filters, corrections, & pic stitches all in one.
Amazing! by Smallbutmighty7
So many things you can do with this! I've been using it for months and it still hasn't gotten old!