In our latest review, we are recapping the first week of Spring, a week that saw new releases for our app, beautiful art being shared within our community, great photography tutorials from the pros, and all of the most exciting stuff that you may have missed. We've brought it all here in the same place, so you can have your pick of what was a true buffet of rich and inspiring content. To start we released 2 new clipart packages that you'll definitely want to consider downloading for your future projects. We interviewed street photographer Eric Kim and asked him questions on his buzzing career and how he sees photography in general. We also posted a killer tutorial on shutter speeds by Chris Corradino, shared some of the best shots from our #worldwaterday weekly theme, explored Desert photography, introduced the #editstepbystep tag, and so did so much more. You can read about everything for yourself below, so dig into the very best of last week!
In the App
The Cute Birds clipart package is available in the PicsArt Shop right now, and offers 43 original cartoon bird images and 11 special callouts to go with them!
Here at PicsArt we appreciate and encourage all art forms, particularly the marriage of artistic expression!
In Social Media
Most Popular Photo on Facebook
Last week, users showed their appreciation for PicsArt in social media, as elchicharo's (@elchicharo) fingerpainting of the PicsArt logo became the most popular image on Facebook. The painting earned 1,277 likes and 12 shares, a credit to his drawing talents as well as to the love there is out there for PicsArt Photo Studio. Thanks elchicharo!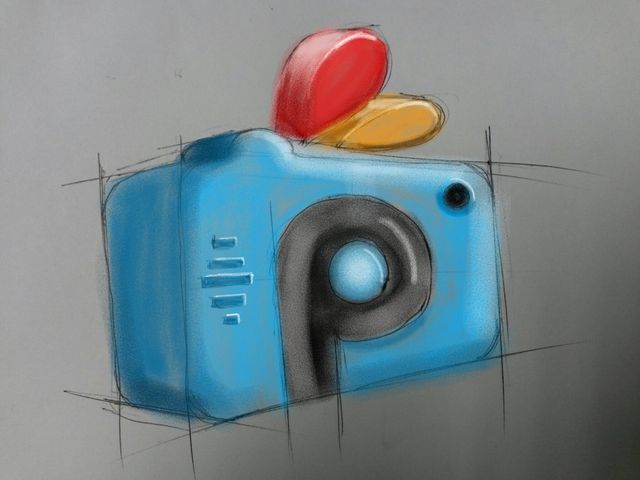 The Top Pic from Google+
Murchana (@amazingmurchi), meanwhile, was the most popular name on Google+ with this shot getting more attention than any other on the social network. This gorgeous watercolor painting, edited to split color with black and white was a creative and unique idea on how to take a painting to another level using the editor.
The Favorite Photo from Twitter
On Twitter, CathyHelix (@cathyhelix) brought down the house with her gorgeous photography. This shot slows down time by using the bokeh effect beautifully, and freezes a moment in time by catching this drop of liquid just as it is falling out of this glass vial.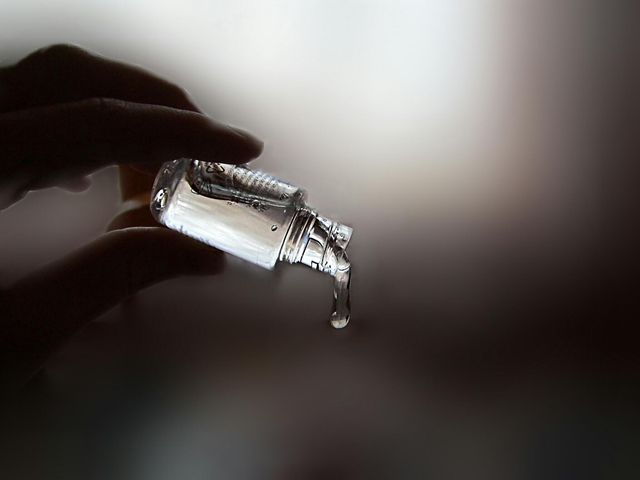 Best of the Blog
Eric Kim is a street photographer who has had his work exhibited in Los Angeles and at Leica, the German camera company, stores in Singapore, Seoul, and Melbourne.
by Chris Corradino
People often ask, "what is the correct shutter speed?" The surprising truth is, there is no one right or wrong answer.
Whether you're making your annual drive through the Mojave Desert in Utah or trekking across the Sahara on a once-in-a-lifetime photography trip, any time that you're lucky enough to spend in a desert environment shouldn't be wasted.
Last week we celebrated World Water Day by asking users to tag images of water with #worldwaterday throughout the week.
Clipart is a great resource for some superb photo editing, and sometimes, all it takes is some strategically added clipart to make amazing things happen.
Use the #editstepbystep tag when you want to share an editing tutorial and you'll not only keep all of your editing tutorials under the same tag, but other users will be able to check out your stuff with a very simple search
User Feedback From Google Play
Here are some of things users are saying about PicsArt on Google-Play
Pratiksha Palande:
Pratilsha Love it…finally my search ends here for perfect pictures….got my note 3 and has lots of options for editing but not so satisfacting…at last I got something which can makes my pictures soo perfect…and even I got my own photo studio inside of my phone.
Zena Wood:
Absolutely amazing! Its the photo editing app to have! Different options, even one to draw, which is very useful for making overlays for photos! I love it! The best editor for android- DOWNLOAD NOW!
Trang Nhung Nguyen Thi:
The best pic editing app on smartphone Very easy to use. Many great predefined but still customizable effects. Best if can save it in high resolution.
Amber Thompson:
I love this app I've always had to have it on my phone because I'm taking so many pictures every day and the things you can do to your pictures with this app is crazy and so much fun it brings out the art that's within 🙂
Telicia Eagan:
I love this app I have had this app for quite some time now. I love it a lot & I use it almost daily. If you take a lot of photos, like to scrapbook, like to creat collages, etc. This app is for you!! Edit your photos, personalize, event invite creating, edit those pimples you just got, create custom borders & frames, add stickers & art, add text, etc. Its like a mini Photoshop (of course not as great cause that's $700). 5 stars!!
Daniela Rotar:
I love it. It's simple to use it has a lot of amazing options that can turn a simple photo into an awesome one. I recommend it.
Sydni Harris:
Great App I does not crash it is awesome and it has beautiful filters and wonderful editing tools i absolutely love this app
User Feedback From the App Store
Here are some of things users are saying about PicsArt in the App Store
Fine
by Jeremy David N
This appmakes me try and show my art to the all world, y really need make more art, I know, and this app help me to do what I want.
Amazing
by 754393725263
There are so many different effects and tools you can use to make your pic look like perfection!!!! It'll look like your a professional… literally.
The Best App
by Destiny Trilla
I've this app it's the best to use ever one should use this app imma share this to all my friends because it's the best :):):)
Great app
by Pandulce9
This app offers the most advanced photo editing and collage features for any freebie.
Love it
by hiyaheyhhi
It's very useful and everything I need to edit is in this app
This app is great
by Collin's bae
I love it it's soo cool and has many fine edits and clip art