If anything can be said about last week, it is that we had an explosive and ceaseless flow of big news, all lined up one after the other like cannon fire off the side of a ship! Changes are in the air as we continue to steer PicsArt into deeper waters at a breakneck pace, ever chasing the horizon of our future and its limitless possibilities.
We released the March issue of PicsArt Monthly, a new Easter Frames Package, made headlines with another stellar review, and interviewed Jeff Haynes, a true heavy-weight photographer from Chicago. What's more we announced 2 new tags that you will definitely want to read more about. When things move this fast, however, the water can get pretty rough, so last week we did not hold our usual contests as we are retooling our network to be stronger and faster. Read all of the big news bellow to take a good final glance at the major events of last week.
In the App
Download our new Easter Frames package and decorate your photos with chocolate eggs and Easter bunnies!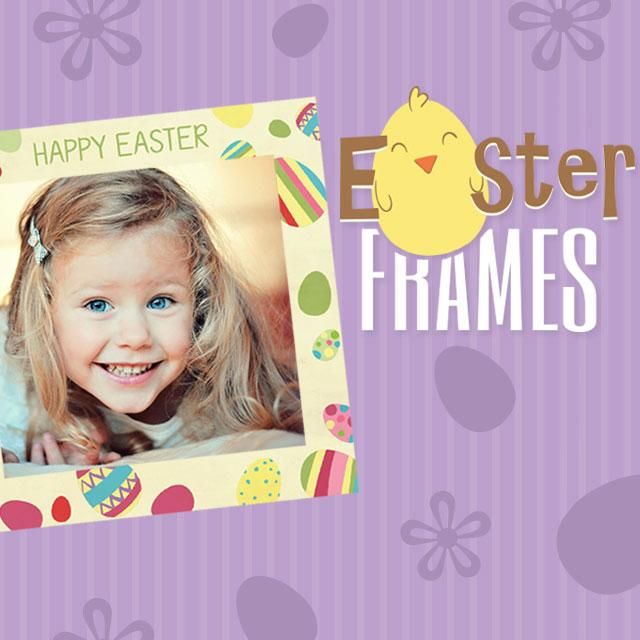 We don't regularly post reviews of PicsArt from other sites, but every now and then, we come across an exceptionally thorough and insightful review that offers a fresh perspective of our app from the outside.
In Social Media
Most Popular Photo on Facebook and Google+
This amazing shot, captured by Seung Ki Song (@scm1125), of a cloudy shoreline extending before a coastal industrial plant was the most popular shot on Facebook and Google+ last week. Seung's photo earned 1,127 likes and 25 shares with its beautiful and frightening blend of nature and industrialism, making even the flaming pollution rising from the plant's spires seem somehow enchanting. The picture is so vivid, you feel as though you step right into it.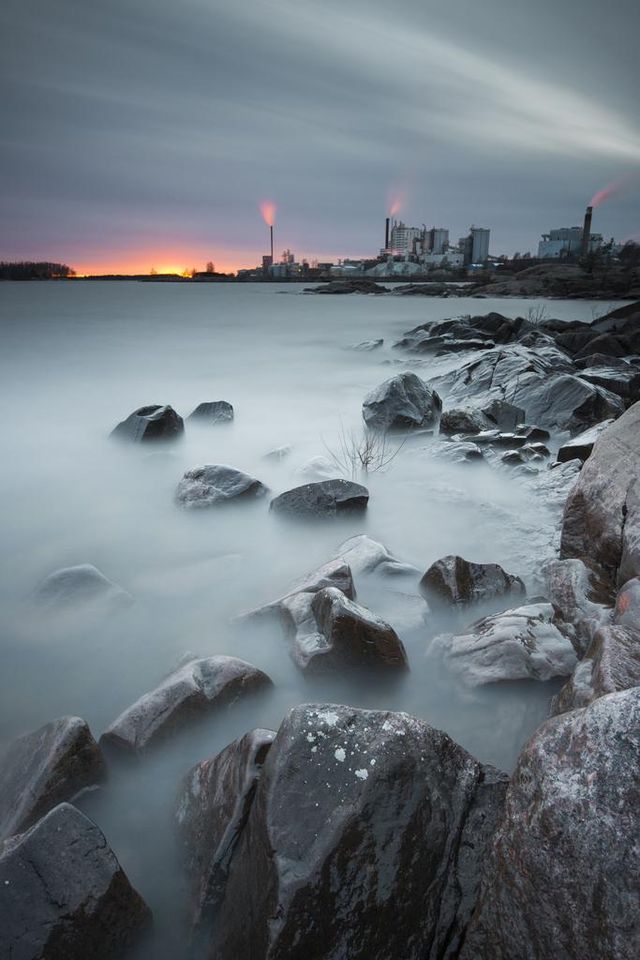 The User Favorite from Twitter
The favorite shot from Twitter equaled Seung Ki Song's shot in brilliance. This black and white shot was shared by Aycan Kalem (@aycankk) and captures an old fashioned model on a beach, her black dress and dark glasses commanding the focus of the photo on the sheer strength of their boldness.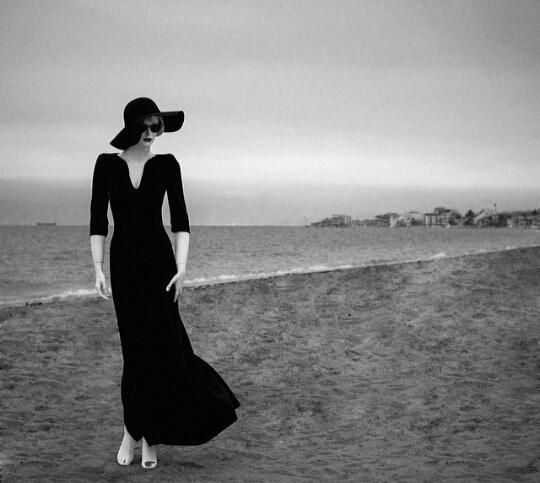 Best of the Blog
Today we are releasing the March issue of PicsArt Monthly, our online art magazine which seeks to inspire readers who are passionate about creating and learning!
Jeff Haynes is an award winning Chicago-based photographer with more than 25 years of experience.
We announced a new tag, #freetoedit. Use this tag to invite your friends to have a crack at editing one of your photos.
We started a new initiative, PicsArt Weekly Tags! Every week, we will announce a special tag for our community to rally around.
PicsArt user jordicorominas (@jordicorominas) takes photos of abandoned structures in disrepair to create interesting and wonderful photos.
Here, we are featuring some awesome up-close action shots of seagulls taken by PicsArt user Mus (@elfenlied1989).
User Feedback From Google Play
Here are some of things users are saying about PicsArt on Google-Play:
Scott Davis:
bARTender This was my first photo/art app. I knew nothing about any of it. It was a lucky choice! I am an app junkie,50 art/Photo apps, but if I had to pick one, it would be this one. I can do about everything that other apps do.
Andrew Koenig:
Love it! I'm not very creative, so I'm sure this is an amazing tool for the right person, but I feel like a pro when I play with this app
Nichole Franklin:
Awesome App!!! I've been creating my art on a windows based pc, with a cintique tablet forever, and now am using a samsung galaxy note pro 12.2 and am so impressed with how both the tablet and this app, has made my work flow go sooooo wonderfully.. I can do just about anything on this program, from my mixed media digital art- to painting and drawing and so on.. WOW.. Very Impressed… Thanks so much!!!
Jayde Caslin:
Amazing picture app Never get bored! This app is wonderful and makes pics more beautiful than they already were!!
Marco Trevisan:
RIGHT ON!!! Absolutely recommendable! Especially for those with some previous experience and using a powerful camera, guess that on mini devices, given the abounding options, might be confusing; fits great on Xperia S lt 26 I and great to have so much in just one app merci!
A Google User:
The Best Photo Editor There Is! PERIOD! PicsArt is the cream of the crop and no other photo editor can compare to it. Truly a wonderful experience, smooth and with a lot of options. The only thing I would like is if size of photo wouldn't be cropped when customizing but, having said that, you can't go wrong using this application. A+++++++++
User Feedback From the App Store
Here are some of things users are saying about PicsArt in the App Store:
Fantastic by 1krystal7
This is one of the best apps out there! So many options and possibilities. L O V E IT!!!
Perfect! by :):):):)
I love it, don't ever Change Anything from this app Cause I love this app!! Best app for editing my pictures (; Well Yah Bye c:
🙂 🙂 🙂 by Ivylove15
I absolutely love this app I love this app it's SOOO cool its to share ur pics now that's cool!!!!!!!:):):):)
BEST APP EVA!! by 0roar0faith0
I LOVE THUS IT WORKS SO WELL AND MAKE THING THAT ARE SO COOL<3 <3
…the best by ><Chiks><
I LOVE THIS APP SO MUCH OMG