The October issue of PicsArt Monthly has just landed on our digital shelves, but that is only the top story of what was another exciting week at PicsArt.
We held three contests with several down to the wire finishes, took a trip into the Trans-Allegheny Lunatic Asylum with photography professor Chris Corradino, shared a video tutorial on psychedelic portraiture by one of our users, and reflected on what it means to say farewell to summer. We also posted our top users and a new clipart package.
We've gathered all of last week's best below in case anything slipped through the cracks, so you can catch up and click through the articles that entice you the most.
In the App
Our October issue of PicsArt Monthly is out today, so download your copy. We've prepared an exceptional spread of amazing artwork from our community and features that are sure to open new horizons for you as you gear up for some great fall shooting.
In acknowledgement of fall, we're releasing our Autumn Leaves package of clipart and backgrounds, guaranteed to help you fall into the mood and spice up your edits with the spirit of the season.
In Social Media
"Under Pressure" Most Popular on Facebook
User Stephen's (@colorclear) abstract image "Under Pressure" ballooned to 432 likes on Facebook, topping all other Photos of the Day.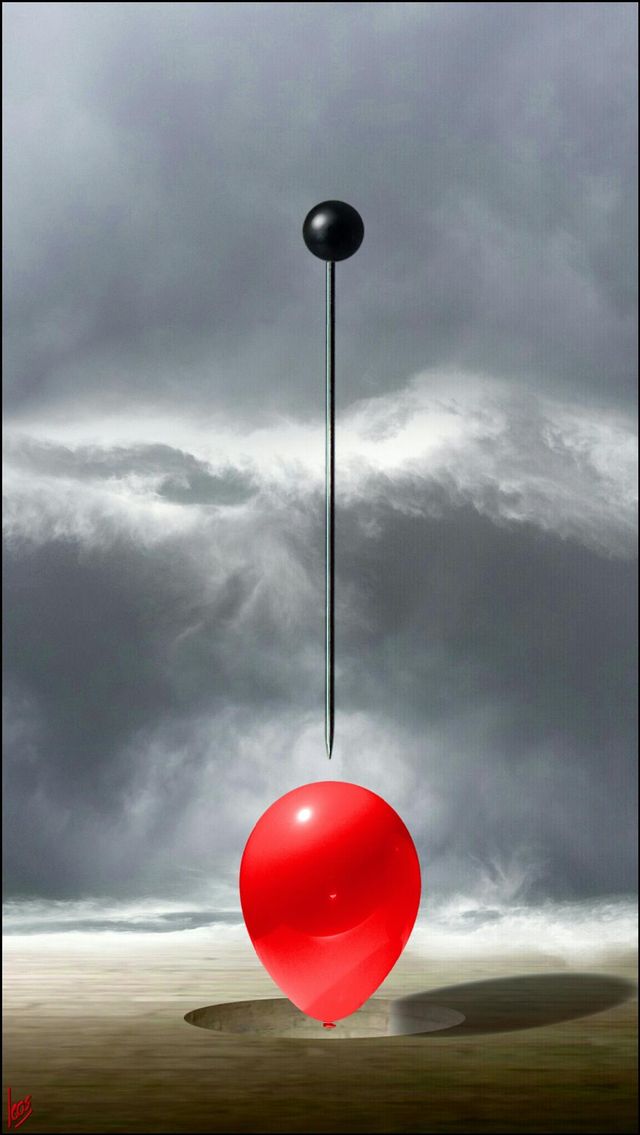 UFO Lands Top Spot on Twitter
"Just having some fun with clipart and lens flare" is what Amy (@macgirlamy69) had to say about her UFO photo, which became the most Popular Photo of the Day on Twitter. Don't call your local police station just yet.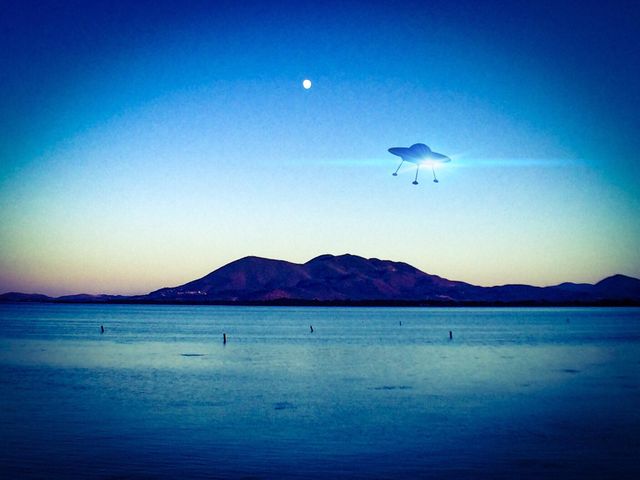 Rasta Jam Has Google+ Clapping Along
Tammy cook (@photogirl68) had Google+ in her pocket to the tune of this gorgeous shot, a combination B&W and color shot of a troubadour strumming on the waterfront.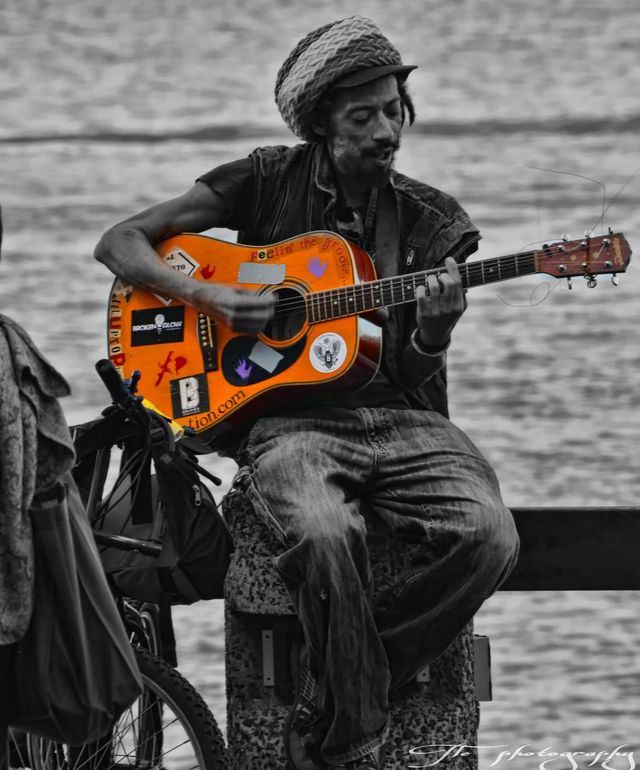 PicsArt Contests
Last week's Graphic Design Contest challenged users to find inspiration close to the heart, and create postcards for their BFFs (best friends forever). There was no shortage in affirmations of friendship, as users submitted 1,343 entries for the contest. At the top of the heap this week was this postcard by AEYHM (@aeyhm), which earned 194 votes.
Last week, our Drawing Challenge (DC) turned into a gold rush, as users competed to see who could draw the best treasure chest with PicsArt Drawing Tools. Donna A (@darkorchid) broke the bank this week, filling her coffers with 338 votes for one entry and 213 for another, good enough for a first and third place finish.
For last Weekend's Art Project, we challenged users to give our Vintage Ivory Effect a try, and boy did the entries come pouring in. By the skin of his teeth, ree'7 (@reoaprian) took first place with 94 votes.
Best of the Blog
The end of summer does not mean the end of fun. Where a month ago your PicsArt feed included sandy beaches and concerts drenched in beer and hipster gear, you can now focus your lens on the "the season of change".
by Chris Corradino
Sometimes photographers do crazy things for a photo. From the first moment I laid eyes on the spooky Gothic clock tower, I knew I was in for a scare.
With so many outstanding users in our community, we like to bring some of our top users to the forefront every couple of weeks to single them out from our increasingly enormous crowd.
Paolomore (@paolomore) has gone from editing phenom to PicsArt's favorite peer teacher. He regularly posts his coolest photo-editing tricks for others to enjoy, and today we're sharing his video tutorial on how to make a psychedelic portrait.
PicsArt newsfeeds everywhere were flooded with powerful images last week. These images needed no caption to tell us that they encompass many different lands, cultures, and kinds of people.
User Feedback From Google Play
Here are some of the things users are saying about PicsArt on Google-Play:
Sue Havers:
Brilliant Well Done Devs, 1st Class App, 10/10. had a few glitches at the beginning , which you quickly sorted out, Thanx . Your Simply the Best .
Danielle Laing:
PERFECT this is the best app for frames and Clipart and words and effects…way better than instagram. I use it all the time. seriously it's epic. get it and don't forget to download all the free packages with extra frames and effects. that have a cool Halloween package now too. just Shop and click free. go down that list and install all the free ones. sweeeet
Zoe Quock:
Pretty Awesome I love to browse through the pictures other people have made, and i always get inspired. This apps works great, and is really cool.
A5h3na L:
Awesome!!!! Finally a photo editor that's actually useful!!! 🙂 this app is great and there's a wide variety of effects to choose from. Love it!
Sukrit Gupta:
Photoshop for Android It's the best app. It frequently updates. Has TONS of options. I've used a few of its options, but whatever I wanted to achieve, it was an easy & intuitive experience. The best thing is that it is customized for touch controls. You cannot find a better app.
User Feedback From the App Store
Here are some of things users are saying about PicsArt in the App Store:
Best app ever! by Trail21
This is the best photo editing app ever! It has so many cool effects and lots of other awesome features. Ever since I've got this app I've hardly used any other photo editing app. You should try it!
Six stars! by smokybear789abc
One of my favorite apps! So so (so!) much to do! Camera with cool effects, drawing, editing, and so much more!
Great App by Slendabby
This is the best editing app I've ever used! It has almost anything and everything you could need to edit anything!
Best EDIT APP by Pretty girl Mia vanee
This is the best photo editing app I have used. I've tried so many apps and could not quite find the right one, but when I found Picsart I was really amazed. I love it
My favorite photo editing app!! by Marcella294
I love this app!! It's so easy to use. I use it every day. I love all of the little things you can do to make your photos look awesome!!