January is in the books, and we finished off the first month of 2015 with a week that had something for everybody. Last week brought the best of the old stuff side by side with some of our freshest galleries, photography tips, editing tutorials, and artist features.
First the new stuff: last week we shared tutorials on navigating PicsArt, as well as a killer tip by user @paolomore on distorting portraits into abstract art. We also shared a beginner's guide to manual exposure, and took a look at 10 unique experiences to be had in Cuba, as seen through the photos of our users. Our art contests yielded some astonishing winners, meanwhile, and we released some special clipart to help get you get ready for Valentine's Day.
As for the old stuff, we took a look at last year's best artist features, photo editing tutorials, and developments in the PicsArt universe.
It's a lot to take in, but as we said, last week had a little something for everybody. Scroll through it all and click whatever grabs you. Enjoy!
In the App
Cupid has arrived at the PicsArt Shop to help you prepare for Valentine's Day!
With Valentine's Day fast approaching, soon it will be time for you to show that special someone how much you care.
The Icons package has just arrived in the PicsArt Shop to give your photos a boost.
On Social Media
Facebook
With 480 likes and six shares, this winter shot by Ali Aşılı (@aliasili) was the most popular Photo of the Day on Facebook last week, and it's not hard to understand why. The look of that one crimson coat popping out in an ocean of icy blue tundra was truly magical.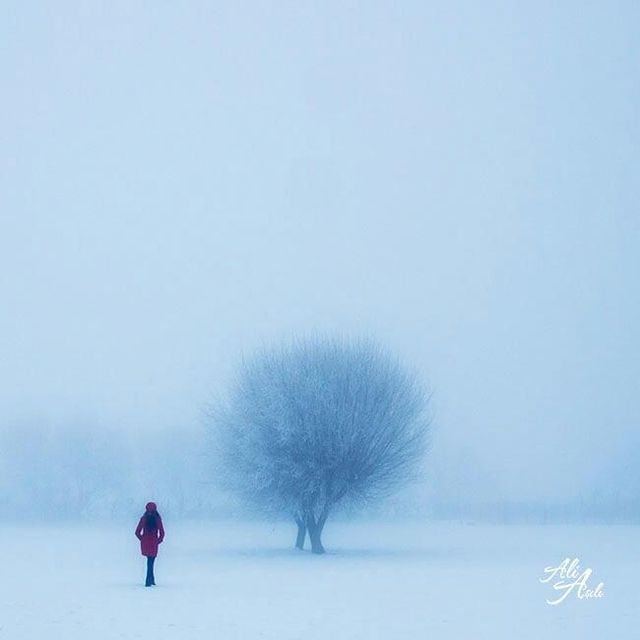 Twitter
Erik's (@erikreceli) black and white shot of a swan was last week's most popular image on Twitter, capturing hearts with its powerful simplicity.

Google+
On Google+, malvina kopshti's (@malvinakopshti) shot of a camera reigned supreme, impressing with its flawless composition and sepia color pallette.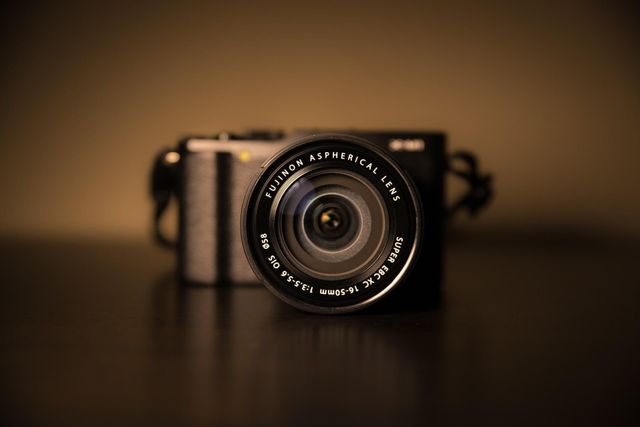 Contests
Last week's Dog Drawing Challenge saw users send forth 677 drooling, barking, and tail-wagging canines, all created using PicsArt's drawing tools. Donna A (@darkorchid) stood astride the competition this week with a contest-best 444 votes for her King Charles Spaniel.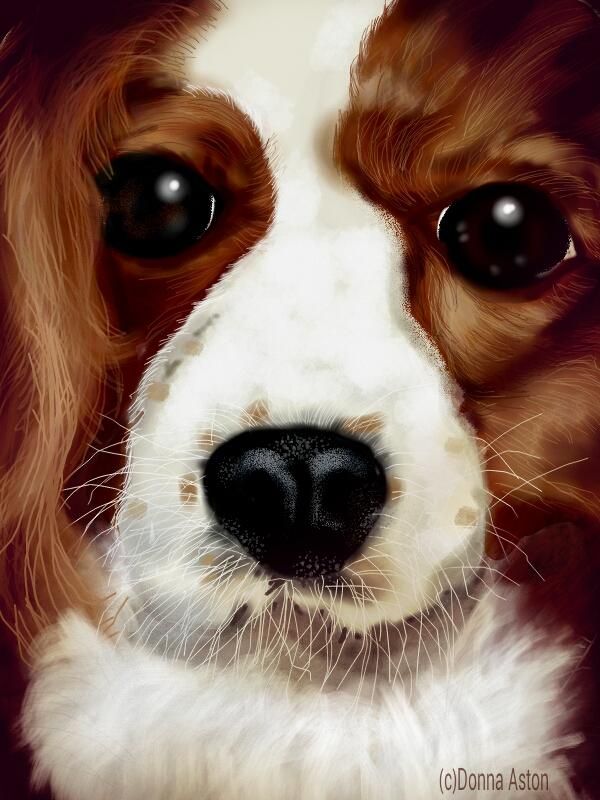 Last weekend, we held a photography contest challenging users to capture happiness in an image, and it must have been a joyful couple of days, because users snapped a total of 4,068 entries. In first place was KatieAnn (@katiec20) with 176 votes, with a superb image deserving of the winning slot.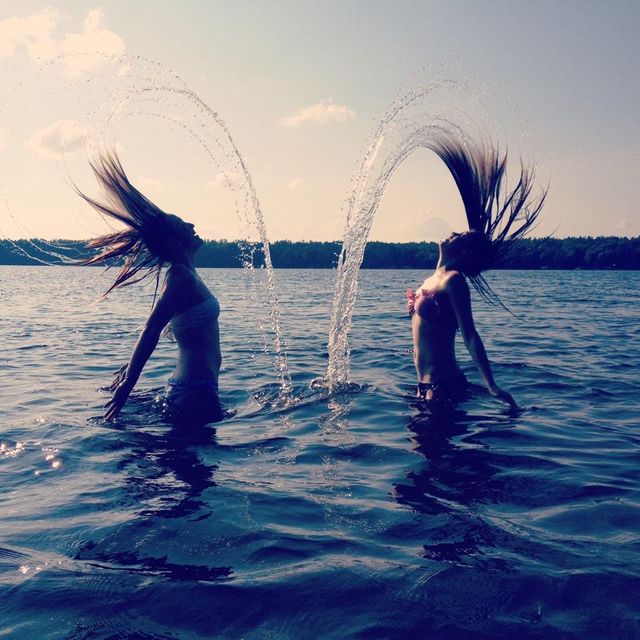 Daily Journal
PicsArt is its own world, with a vast community of imaginative creators, creating and exchanging glimpses of their worlds, weaving a tapestry of art, photography, and visual treats.
As one of PicsArt's most talented photo editors, Maria (@morphia13) has made a name for herself by creating some show-stopping imagery using the PicsArt app.
by Chris Corradino
Many photographers mistakenly shy away from the manual "M" mode on their camera, thinking it's reserved for those with years of experience.
We met a lot of amazing artists in 2014 who inspired us and taught us to look at the world differently.
The year 2014 was quite a year for PicsArt, as we grew and developed as both an app and as a community.
Cuba is a place like no other, because this Latin paradise has spent the last half-century effectively isolated from the world in suspended animation.
PicsArt's powerful Editor let's you pull off limitless feats of editing magic. In 2014, we shared quite a few tutorials that focused on different features and tricks, showing you how to skillfully transform images without breaking a sweat.
One of the core pillars of our community is learning, and PicsArt is a place where you can stumble on new ideas, tips, and techniques.
PicsArtist paolomore (@paolomore) is the ultimate peer teacher, a PicsArt user with a bottomless bag of editing tricks, and an unending motivation to share them with the greater community.
User Feedback from Google Play
Here are some of the things users are saying about PicsArt on Google Play:
karishma shaikh:
Great app to show and edit pics This think i really need in my teen age but anyways its still not late to enjoy the pics with our own imaginations as edition as we want really love it.
Grace smith:
Love this app!!! There are so many different choices and I absolutely love the different lenses, you can make them bigger and make them look like a design, I really love this app and hope you do too
Stephanie Swift:
Best app I know this app from my friend, and when I started to use it, i was SHOCKED because this is the best editing app ever !
Meggiles likespenguins:
So sleek and easy This app is truly the best. It has tons of editing and enhancing tools, everything a proffesional would use, for free, so your pictures can look like a masterpiece. And that, to me, is one of the best deals ever. So have fun!
Eden Hodgson:
AWESOME This is honestly the best editing app I've used.. EVER! No need to download other editing apps, this one does it all
iTunes App Store
Here are some of things users are saying about PicsArt in the App Store:
Great by Zyazning
This app is really awesome I recommend this app to do effects and design pictures.
Amazing by Ash Defoor
I use picsart for everything! From editing professional photos to photo quotes to simple cropping!!! Best ediing app I have ever used!
Best photo app ever by Addicted diner
The possibilities are endless! I love how they have so many things to add lighting, clipart, borders, anything. Makes it a piece of art!
Best Pic Editor to Date! by StoliBo
Unbelievable the level of creativity this app inspired from the novice to expert. Love it!!!!!
Love this app!! by Fb jail and created pages
I have had this app for a year. I absolutely love it! I like when editing pic you can zoom pic on phone to see better what you are doing. I have made some awesome pics with this app. And still learning things. Don't hesitate. Download this app!!
Very useful! by Mel2011coco
I use this all the time to edit and draw on pictures, I find it so useful! Anyone who wants to put typing on a picture can do it quickly with this app, and you can atach vectors (clipart) to a picture.