We write the Week in Review every week to round up the biggest events from the past week, but this week was special. It was a week of massive news bumper to bumper, with huge announcements and new releases coming one after another without a moment's rest. On top of these major developments is perhaps the biggest news of the year, as we announced that PicsArt arrives on PCs with Windows 8.1. The same week, our latest issue of PicsArt Monthly came out, our drive to translate PicsArt into 50 languages is humming along full throttle, we released 3 new packages, posted some great tutorials and held some thrilling art contests. So, read below to catch up on all those news!
In the App
We mentioned last week that we had something big on the way and today it is finally here. We are announcing that, for the very first time, PicsArt is expanding beyond mobile and arriving on all devices running Windows 8.1, including desktops, notebooks and tablets.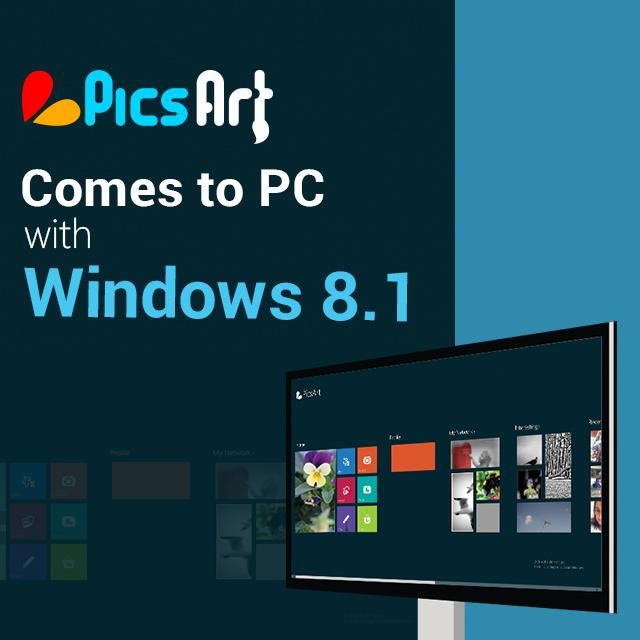 It's the last week of June, and that means two things, school is out and we have another awesome issue of PicsArt Monthly here to inspire you to create and learn!
PicsArt is used all around the world and has been installed over 140 million times globally. To make PicsArt speak your language, we have recently started collaborating with users to translate PicsArt into 50 languages.


PIcsArt Packages
This summer, a lot of us are likely to ship out to sea to swim in the ocean and sail under the sun, so we have prepared a special At Sea clipart package tailor made for your ocean exploits.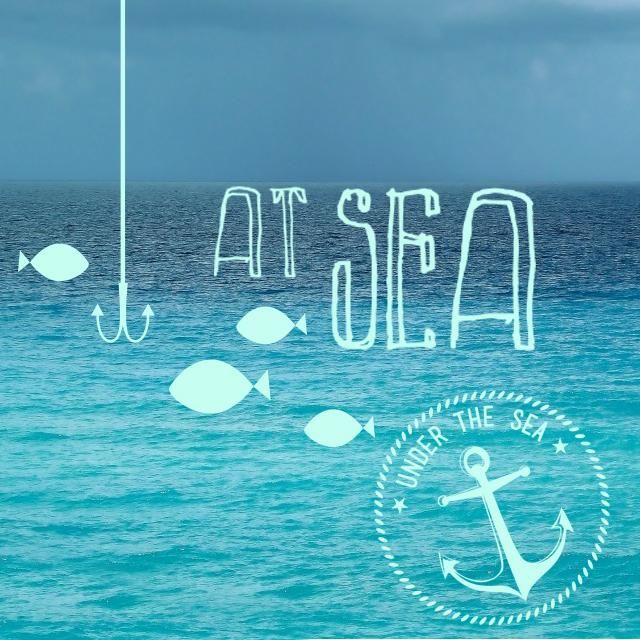 Oleeeee, ole ole ole! The World Cup has entered a new stage, where the battle for the biggest football title in the world becomes even more intense.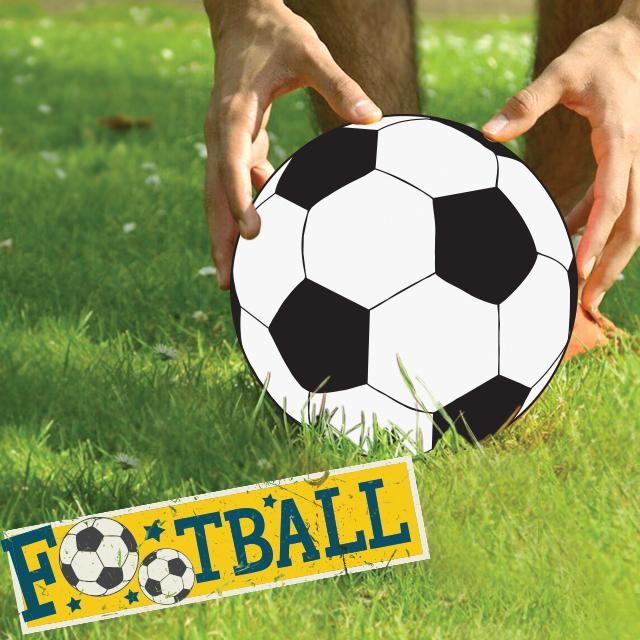 Our latest Birthday Frames package is finally here to give you the perfect frames for all of your birthday photos.
Best Photos in Social Media
Most Popular Photo of the Day on Facebook
The most popular Photo of the Day posted on Facebook last week was this shot by Muhammad Shaheryar (@mshaheryar) which garnered 1128 likes and 28 shares. The top shot of the week did not come easy, however, as Muhammad had to grind through a photo session with a stubborn subject, titling the photo "The bird that refused to let me take a close up till the very end".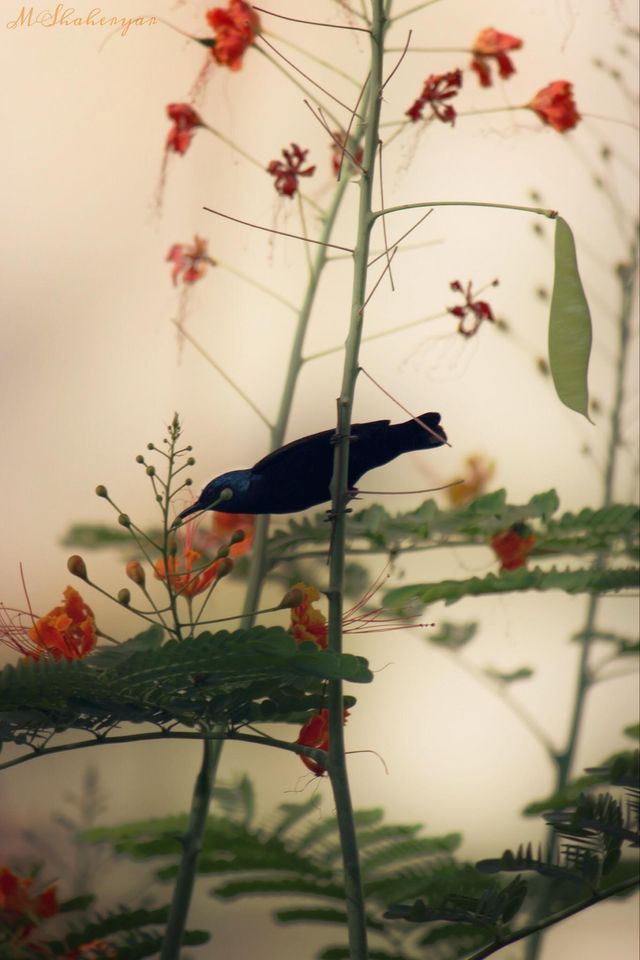 Twitter's Favorite Photo of the Day
L_B_Photography's (@leonbrucker) photo blew up Twitter in the meantime, with this majestic color study. It is a two-color tableaux with only the pink moon standing out from what is an otherwise abyss of deep blue washing across the sky and sea.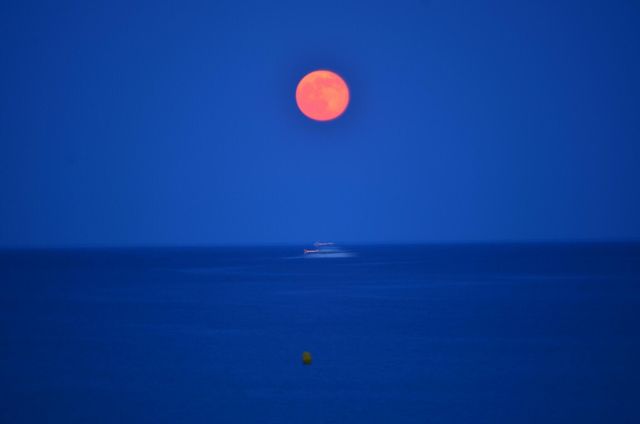 Most Popular Shot on Google+
On Google+, the most popular shot was paolapala's (@paolapala3) psychedelic shot of the United States Capitol Building in Washington, DC. Paolapala used PicsArt to create a yellow sky and purple trees.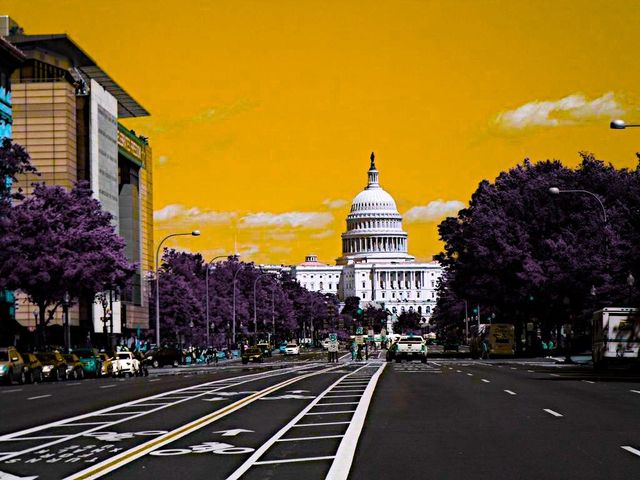 PicsArt Contests
With the national teams of the world still battling it out in Brazil for the FIFA World Cup, our users have been at it in a tournament of our own. Taking home the cup was leah taylor (@leahtaylor) who won the hearts of voters with a final tally of 530. Now, she can hoist the cup high and slide in the grass on her knees, because her entry vanquished 288 others for a final score that places her alone in first.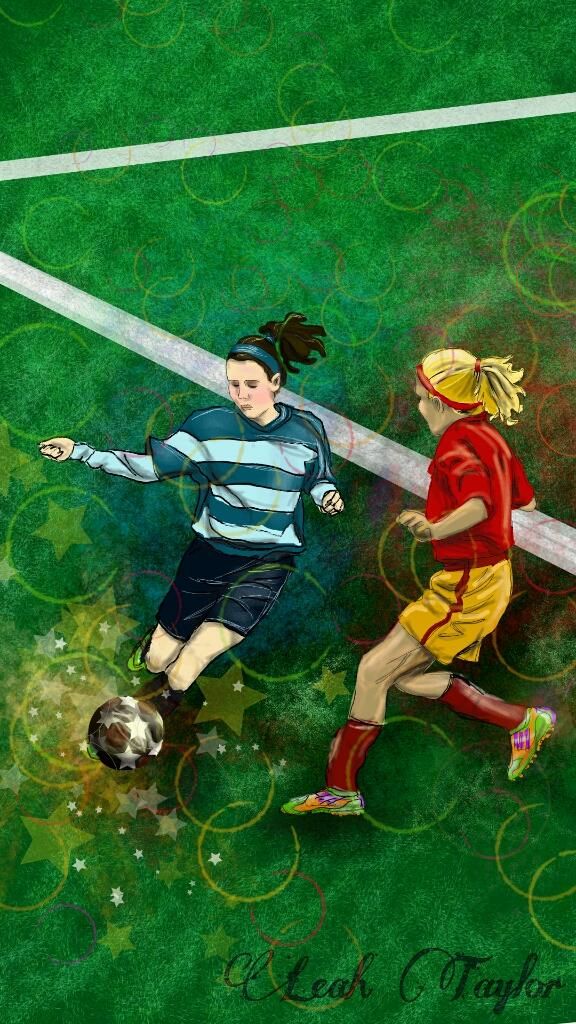 Our most recent Weekend Art Project challenged users to take their cameras on the road and share their best road shots. Alejandro Alvarado (@jarledaes) topped the charts, earning 1,022 votes for his photo, landing in firmly in first place. Alejandro has a previous victory in the Silhouettes Weekend Art Project, and this time around took the top spot with a stunning nighttime timelapse of a city street.
Best of the Blog
by Chris Corradino
It's that time again, long summer days, outdoor grilling, and best of all, fireworks. The Fourth of July is a celebration of freedom.
What are PicsArtists eating this summer? Have a look and see. All last week we asked users to share photos of their favorite summer foods and use the Weekly Tag #summerfood.
The PicsArt community is home to all kinds of great collaborations that happen daily. PicsArt users tag their photos with #freetoedit, and other users take the opportunity to edit the photos.
User Feedback From Google Play
Here are some of the things users are saying about PicsArt on Google-Play:
Didi Chadran:
Great app Excellent Photoshop-like tools and effects, with easy manipulation and useful preview options. Works great with my Samsung Galaxy.
Faizan Aziz:
Best photo app ever! I love this app so much!! It really makes your photos gorgeous! You should totally get it! 😉
Amber Piper:
Love it. PicsArt is my favorite editing program! It has so many awesome options and I love how it makes my photos look. It's so easy and fun to use. Definitely recommend!
Mary Gravelle:
Really delightful This app is only limited by your imagination. I love discovering new ways to create with it.
TeeTee Brown:
This app is the shizznit!!! I absolutely love this app. But…..it's too awesome for me to handle. I don't have not one complaint about it. Awesome Job!!!
User Feedback From the App Store
Here are some of things users are saying about PicsArt in the App Store:
Picsart
by Babygirl1451
I really enjoy using this app. It never crashes like others and everything runs smoothly. There's lots of things to decorate your photos with and it's just an all around great app.
AMAZING
by
Spaghetti freak101!
I've NEVER in my entire lifetime written a review for an app but this ones so good I had to!!! It has many fonts and you can change the opacity of it so it looks stunning. If you want to make your photos look amazing download this app.
Not the average editor
by Fjfkfjj
I normally do not take the time to write a review. I'd rather skip it and go along with what I was doing, although this app is phenomenal. The filters are not too harsh, like with other apps I have encountered (one of which was four dollars.) I am not a cheapskate, but if I pay more than a dollar for an app, I want it to work to my liking. PicsArt fixed all my problems. Overlays are simple and can be dones so easily. This is by far one of the best editors apps there is. Along with over and juxtaposer, pretty much anything can be accomplished.
An absolute GOD send!!!
by xi_Hanzo_ix
Great!!!!!!! Great features way better than any other app for, photos. You will NOT be disappointed I promise.
It's the best
by KaliMarieM
It has tamed down filters to pop art themed ones. Artsy frames, shapes, everything I was lookng for. Get this app.