The year 2014 has finally rolled over and given way to 2015, and if you are like us, you rang in the new year with a bang. Today, we're recapping our last week of 2014 in case you missed any of the excitement.
All week, we've been posting the very best of last year, recounting 2014's top artists, shots, black and white shots, and animal shots. Click through our new year's galleries to reminisce on the very finest from last year.
Meanwhile, we kept up the usual contests and great reads, wrapping up some wicked Christmas challenges while bringing you to the exotic spiritual wonderland that is Nepal. You definitely don't want to miss pro Chris Corradino's 7 Ways to Improve your Photography in 2015.
We've gathered all of this and more below, so you can start this morning with the best from our grand send-off week to 2014.
In the App
The cast of the Hunger Games has come to PicsArt to join the fun! In cooperation with Lions Gate Entertainment and powered by Swyft Media, Katniss and the gang are here to add a little drama to your photos.
On Social Media
Facebook and Google+
They say black cats are supposed to bring bad luck, but this dark furred kitty photo by turkmen (@turkmen41) proved quite the opposite, becoming the most popular shot on Facebook with 373 likes and 20 shares, while simultaneously winning over the hearts of Google+ users, becoming their favorite photo of the week as well.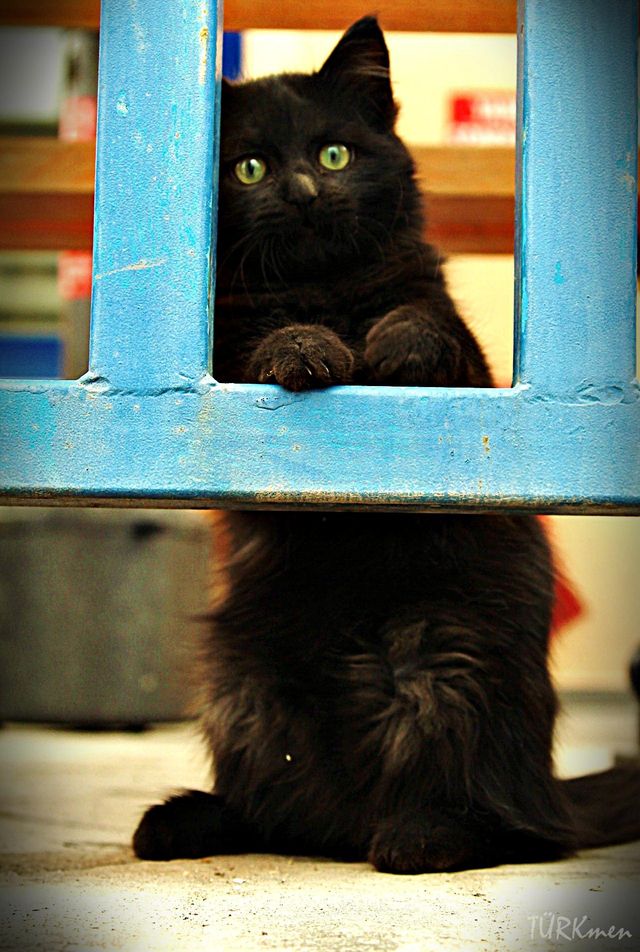 Twitter
On Twitter, this wintery shot of dangling vintage oil lamps, by Mcguinness (@wolf3367), proved irresistibly charming and became the week's most popular.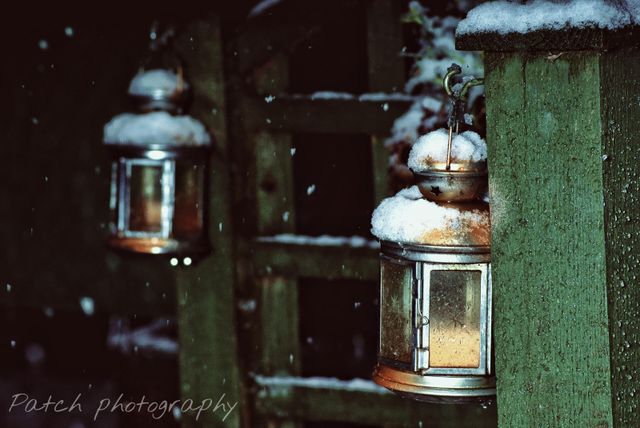 Contests
Last week's Drawing Challenge asked users to draw Santa Claus using the PicsArt app, and they responded by dropping 504 Santas down our chimney. Leah taylor (@leahtaylor) can let out a hearty "ho, ho, ho!" as she rode off with first place, taking in a total of 363 votes.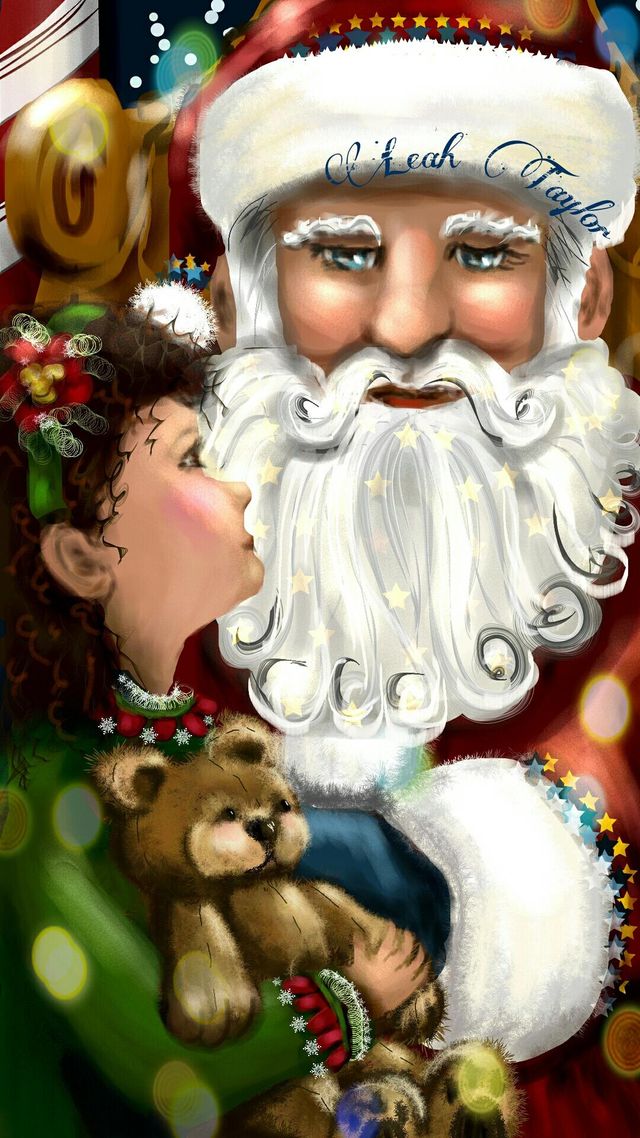 Last week's Weekend Art Projectchallenged users to capture the most amazing shots of Christmas lights, and they responded by lighting up the contest with 2,205 stunning entries. Bohne (@abohne) took first with 84 votes for a twinkling blue tree at the center of a Christmas market.
Daily Journal
With over 30 million active users, choosing the year's best artists is close to impossible, but we are not about to enter 2015 without giving some of the most talented PicsArtists of 2014 their moment in the spotlight.
The Best Photos in PicsArt in 2014
The year 2014 was a great one for sharing art on PicsArt, with users putting forth a countless number of spectacular images.
Some of 2014's most powerful photos came in the black and white (B&W) medium, and as we prepare to ring in 2015, we want to take a moment to celebrate some of the year's most stunning B&W shots.
Now it's time for us to take a look back at the past year in the PicsArt community.
It feels good when our images receive a large number of likes online. Yet, in order to improve our skills, actual comments are more beneficial.
Between the tundra of the Himalayan mountains and the sweltering southern jungles, Nepal is a spiritual adventure waiting to happen, with ancient cities, sacred temples, majestic monasteries, and yes, plenty of sherpas and yaks to guide you along the way.
Matthew Hashiguchi is a documentary filmmaker and photojournalist who has zeroed on a fascinating theme, the many subcultures that create the tapestry of American Culture.
User Feedback from Google Play
Here are some of the things users are saying about PicsArt on Google Play:
taimur niaz:
Amazing fast … Top class picture editor I ever used in my life ….. Really easy to use fast and a lots of things to do …. Simple fact is that this app is the best
A Google User:
Possibilities are Endless Such an excellent app I will always use pics art and it is always come through for me and it's getting better and better and better thank you so much for creating this app
chik g33k:
The best photo editor for Android so far… I have found this app to be the most worthwhile for editing "phone" photos (& I've tried a lot of them). I also like the Pics Art community of users to be very inspirational.
Advait Kale:
Best editing application ever created. I think this best app ever. Very nice. This app has impressed me lot. Beautiful app ever. Good work
Matt Stancato:
This app is awesome I like this love love the photos I can create and edit with this app I highly reccamend u install this app
iTunes App Store
Here are some of things users are saying about PicsArt in the App Store:
FAVORITE APP! Did my project w/ it by Kateieeeeeeeeedehartt
I love this app you can photoshop with it and it has anything you would ever need! You can crop, fix your face with the blemmish remover, there is also an edit where you can make yourself skinny and tan. You can overlap pictures and make awesome stuff
!!!!!!!!!!! by Auggie boo
It's like the best editing app ever. It has tons of things you can do for free.
Amazinggg by Firefightergurl
Amazing app. I use it with all of my edits!
Absolutely Outstanding by Oliverjdog
I honestly know this is the most powerful editing app out there. I own a fandom acc on Instagram that commonly needs edits and original content, and this app makes it so easy and awesome. It has everything – overlays, great free crop for pics. There are tons of options for text – including making it an overlay, which is so cool. I just got it hour ago, and I've been playing around with it and it's not too hard to use. I HIGHLY RECOMMEND THIS APP FOR EDITORS, OR EVEN THE COMMON PERSON OUT TO MAKE THEIR PICS AMAZING!
Just what you need by IsaBouro
I love this app, it is simple and good. I love using curves!
Great App! For many effects on pics! by Lawanda Boateng
I am happy to have finally found an app that does so many wonderful effects to enhance or fine tune my photos!! Such a great one — don't pass it up!