Last week, the buzz at PicsArt was palpable. We released our September Issue of PicsArt Monthly, which was one of our best yet. We also released a new Pop Art Clip Art Package, held a Back to School Card Graphic Design Contest, and featured an article on Waterfall photography among many other exciting reads. Below, you can sift through a round-up of the most-read articles, top users and best art from last week.
In the App
Download our September issue of PicsArt Monthly today and say farewell to summer with a wonderful mix of amazing art, great articles, and exciting news!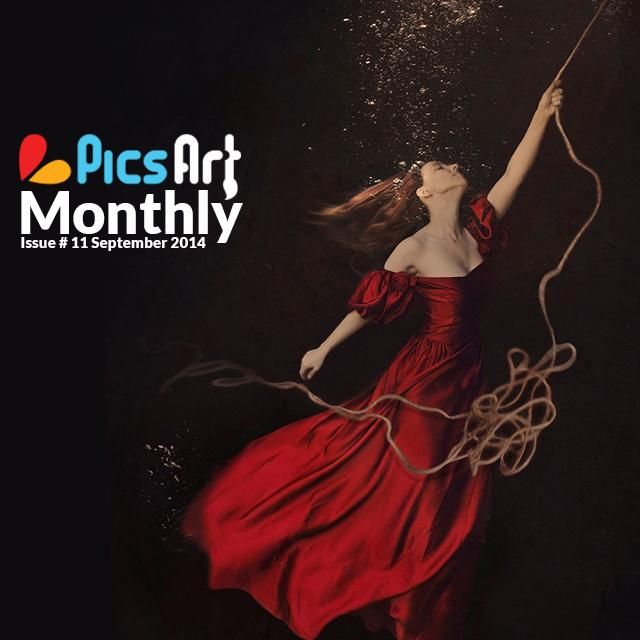 Download our new Pop Art Clip Art Package to get your hands on 45 exciting and eccentriic clip art images.
In Social Media
Facebook & Twitter Swoon Over Moonlit Canal
Rosy's (@rosyamour) Photo of the Day achieved 853 likes and 25 shares on Facebook and topped Twitter, featuring a B&W moonlit canal.
Macro Seedlings Become Top Shot on Google+
Samantha Brooks Derby (@samantha-brooksderby) won over users on Google+ with her Photo of the Day, which depicted a dandelion seed-head magnified under a macro lens.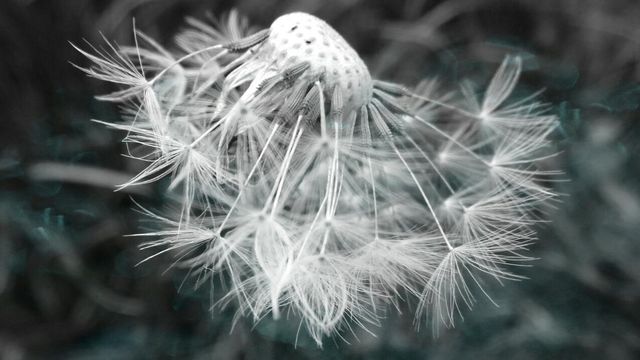 PicsArt Contests
Voters have decided on the 10 winning designs from our Back to School Card Graphic Design Contest! In first place, finishing with 394 votes, was ريوؤوم (@reem7), with an extraordinarily colorful card.
Best of the Blog
by Chris Corradino
Long exposures give photographers the ability to create an alternate reality. This is perhaps most prominent in waterfall photography.
Jeff Brown is an up and comer whose fiery and theatrical photography style has been turning heads in time when the wind seems to be blowing more the way of cool colors and HD naturalism.
Last week's tag #healthymeal called on users to share photos of delicious dishes that healthy eaters savor.
User paolomore (@paolomore) is one of the most gifted photo editors in the PicsArt community, with a propensity for sharing comprehensive tutorials that pull back the veil on some of his coolest editing tricks.
Among the many talents that populate PicsArt's growing community, we regularly feature 10 users that have distinguished themselves with their stunning artwork and unique styles.
User Feedback From Google Play
Here are some of the things users are saying about PicsArt on Google-Play:
Chelsea Schneider:
I absolutely love this app. It has yet to give me any problems. Thanks PicsArt
Sophie Hammond:
Amazing Works quick and smoothly and enables you to create great pieces of art 🙂
Wajid Ahmed:
The Best This is the best photo editor one can find on the market.. it just does everything
Taylor Martin:
OMG AMAZING!! I have been looking for a photo editor for so long and finally found one I love it!! % search is off
Katherine Yannice:
Perfection It's the only editing app I use.
User Feedback From the App Store
Here are some of things users are saying about PicsArt in the App Store:
Go to app by Anastaciabelle
This is my go to app when I need to fix a simple picture. I love the effects they have in this app.
So many editing choices! by suzu
I used to never think of being an actual photographer until I got PicsArt. I have made so many nice friends and met so many amazing photographers. People inspired me to be a photographer and to show my creativity. This is the best app you can get to edit any of your photos. It has way too many amazing editing features and you improve as you practice. Please get this app. I recommend it.
Great App by Bella
Love this app! It comes in handy when I want to make cute collages and I made a Mother's Day gift for my mom with PicsArt. She LOVED IT!!
Great App by Dylan Ashley
I just started picsart and it's amazing!! They have great filters and just overall great editing options!! And they even let you sign up and post your own pics!! I am very excited to continue using this app!!