As we leave May in the past and move towards the June heat, it's time to take a look at the excellent week of art, photography, and eye-opening articles that is still trailing behind us. Last week, we were firing on all fronts, with a heart-warming family photo contest, great new Father's Day Frames, amazing art from our users, and a true gauntlet of great reads that we published on our blog. We've collected the very best from last week and served it up buffet-style below, so that you can help yourself to whatever tickles your fancy. You'll find a great article from our resident photography guru, Lou Jones, on traveling light, a lesson in lens flare from our resident photography professor Chris Corradino, as well as some great tutorials on using lens flare and even creating your own iPhone lock screen. It's all right here, so check our our latest offerings below and dig in!
In the App
What better gift for a father than a framed photo of memories you shared together? The new Father's Day frames package is meant just for that.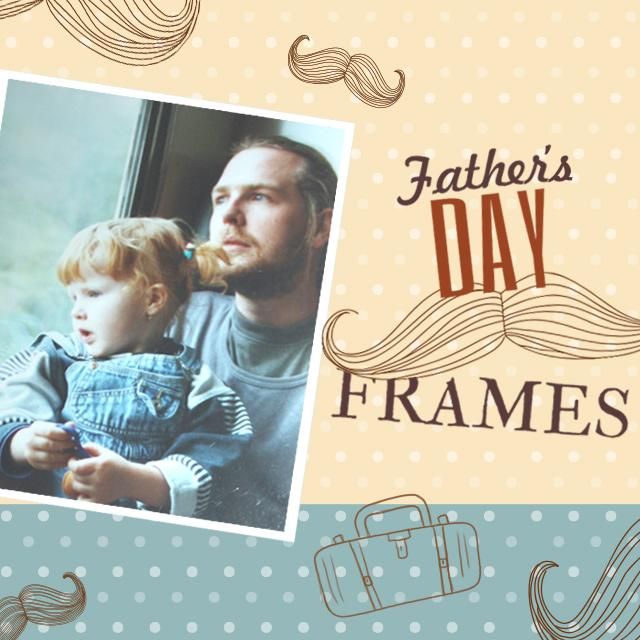 In Social Media
Most Popular Photo of the Day on Facebook, Google+, & Twitter
Alby Mars (@albyforseshera) turned users onto their heads last week with this fantastic Photo of the Day! In total it garnered 1,085 likes and 26 shares on Facebook, while also becoming the favorite on Twitter and Google+. Alby's photo is a great example of how a simple, creative idea can be absolutely stunning. By raising his bike above himself from his back then turning the camera upside down, he was able to produce this masterpiece.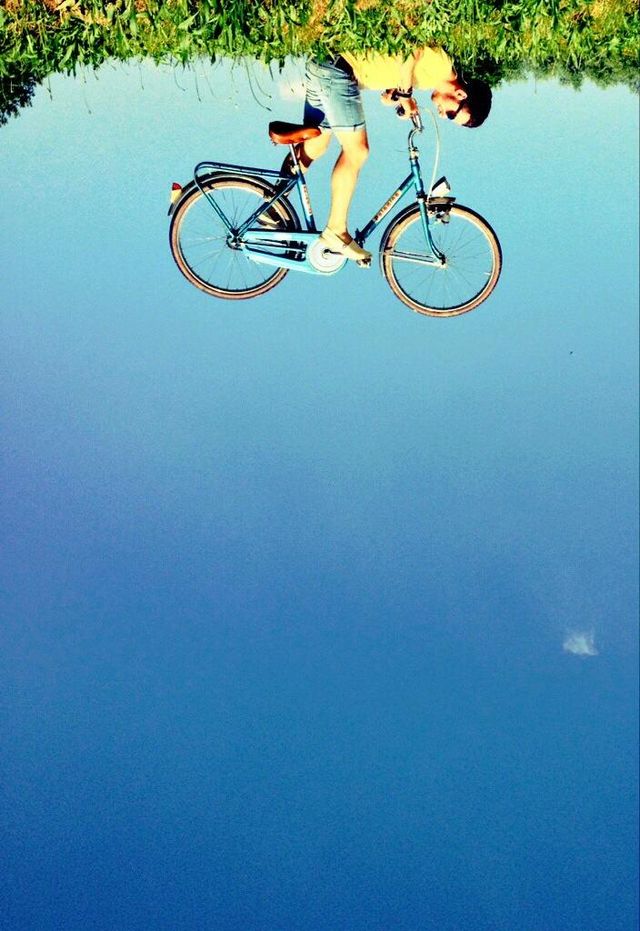 PicsArt Contests
For last weekend's Weekend Art Project, we asked users to submit their best photos of family moments. Shantay Montrell (@shantaymontrell) finished first with 1,072 votes. Her scene was constructed like a movie set from a classic film, the perfect 1950's American family gathering around for mom's cinnamon rolls, dad halfway out of his seat like the kids.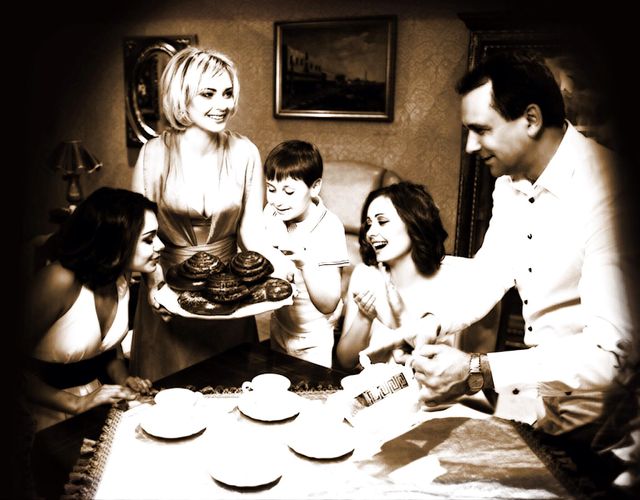 Best of the Blog
by Lou Jones
Straphanging on an overcrowded Green Line subway, squeezed between a young mother with baby stroller and a hipster with an oversized backpack, I spotted someone carrying a tote bag with the most cryptic logo stenciled on the side: TRAVEL LIGHT THINK SMART
by Chris Corradino
By shooting directly into the sun, you can create a beautiful effect known as lens flare. At first, the appearance of these colorful shapes may surprise you.
Everybody has their own personal style. That's why PicsArt is helping iPhone users break out of the mold and get creative with a Lock Sreen collage with this easy step-by-step tutorial.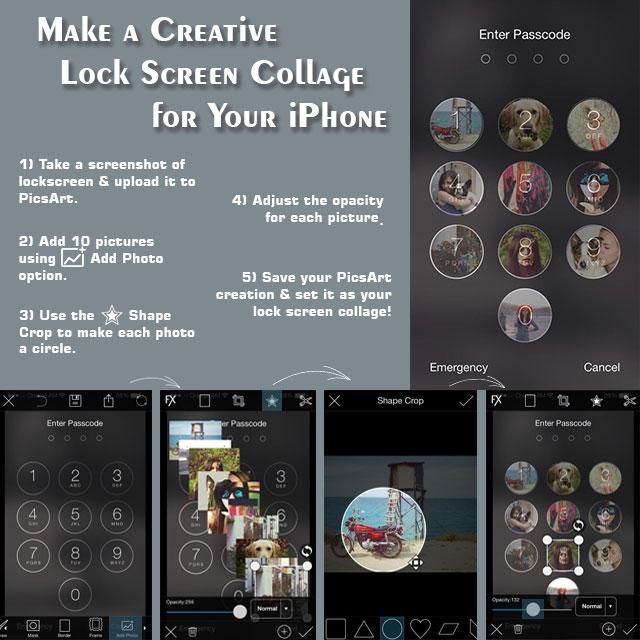 Last week, we asked users in our community to share wedding day photos with the weekly tag #weddingday.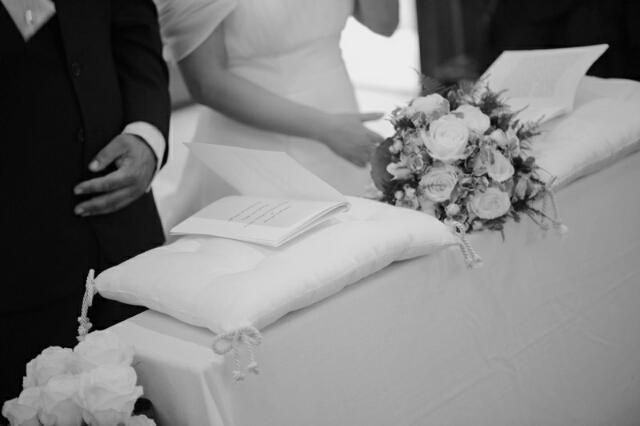 by Mikki Ross
Lenses come in all shapes and sizes, and everyone will see your scene – and therefore render your images – very differently.
Brian McNamara is a Dublin based portrait photographer who works in the fashion and music industries.
User Feedback From Google Play
Here are some of the things users are saying about PicsArt on Google-Play:
Eby Prasad:
The best of the best…..! This is the best app I've ever seen on GP….An android is not complete without this app.
Jack Soul:
Awesome Unmatched customisations and effects. Must have app if you wanna edit a photo or picture. Many thanks. 🙂
Eneliko Galo:
Perfect, simple as that. I use it everyday and it does the job, the pictures are stunning.
User Feedback From the App Store
Here are some of things users are saying about PicsArt in the App Store:
Lovin it
by
Editgirl03
Honestly I am HUGE in photography and this app helps me a lot. From cropping to color edits to collages i is just the best!
Great Photo Art App
by Sydcam2802
I highly recommend this app, you have many filters, corrections, distort, and draw too. If you don't know how to use the app to its fullest, I reccommend going to a PicsArt tutorial Instagram/twitter page. This is my favorite app, and very addicting! Worth the download! <3
PicsArt
by Abby_Apple
This is my favorite app, there are several tools and filters and effects. You can use shape masks, layer photos, and do all sorts of amazing things. GET THIS APP!
new update!!
by Anonymous but Heard
I absolutely love the new update! the shape mask and the new collages are exactly what I'm asking for! this is why picsart is my one and only editing app!!