Last week was full of major developments here at PicsArt. We released a new update for Android users with exciting new features like Shape Masks and the Selection Tool. We also released the April issue of our magazine, PicsArt Monthly, with inspiring artwork and some tantalizing articles, including how to create levitation in your photos, how to think about color, and more. Meanwhile, we held exciting photography, drawing, and graphic design contests, and featured some amazing content on our blog, like photography professor Chris Corradino's article on zoo photography and our exclusive interview with Phil Hart, a photographer who shoots the stars. Read all of this and more below, and catch up on the very best from last week!
In the App
We have released some new features, now available for Android devices on Google Play!
Along with the vibrant, sunny days of Spring, there are many new and exciting things going on in the PicsArt community and PicsArt Monthly.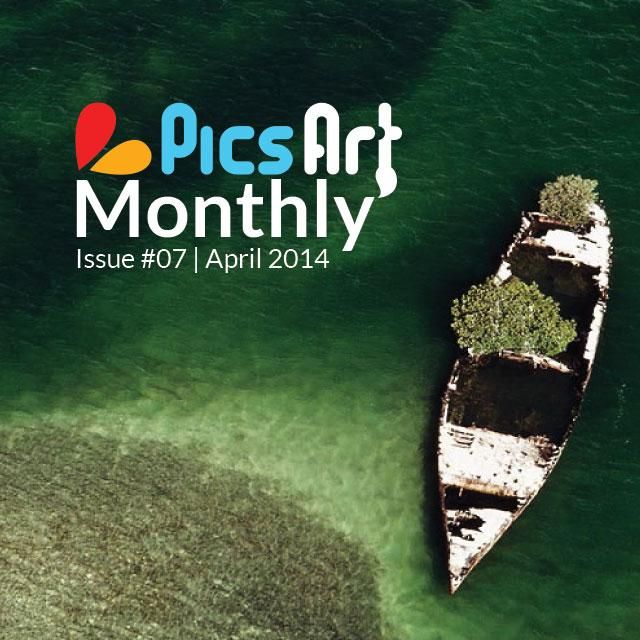 In Social Media
Blood Moon, the Most Popular Photo on All Social Media
Last week, the most popular Photo of the Day on all social media was this work of art by ele114 (@ele114), which became a favorite on Twitter and Google+, while earning 2338 likes and 63 shares on Facebook. These transparent umbrellas being carried in a gust of wind over a bay form an image that is original, surreal, and beautiful.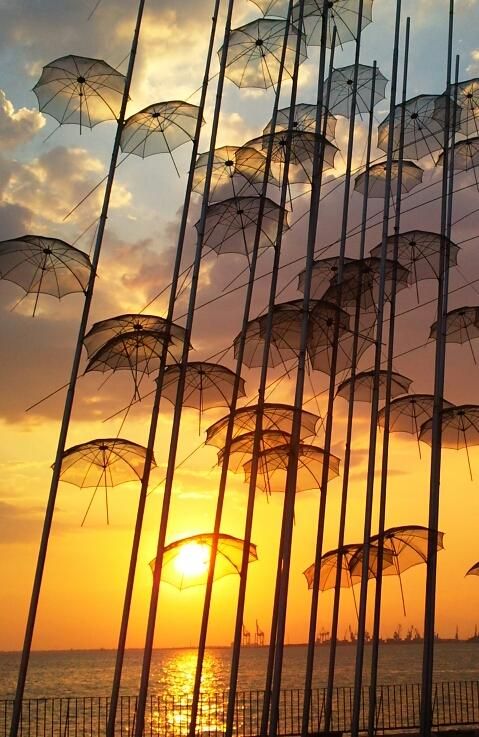 PicsArt Contests
For the Silhouettes Weekend Art Project, artists were challenged to photograph silhouettes. Alejandro Alvarado (@jarledaes) won the competition with 1,570 votes with an excellent shot of the Statue of Liberty at sunset.
This week had users don their best robes and use their wands for our Wizard Drawing Challenge. Nancy Niharika (@nannancy29) finished first, earning 535 votes in total with her sketch of the world's most popular wizard, Harry Potter.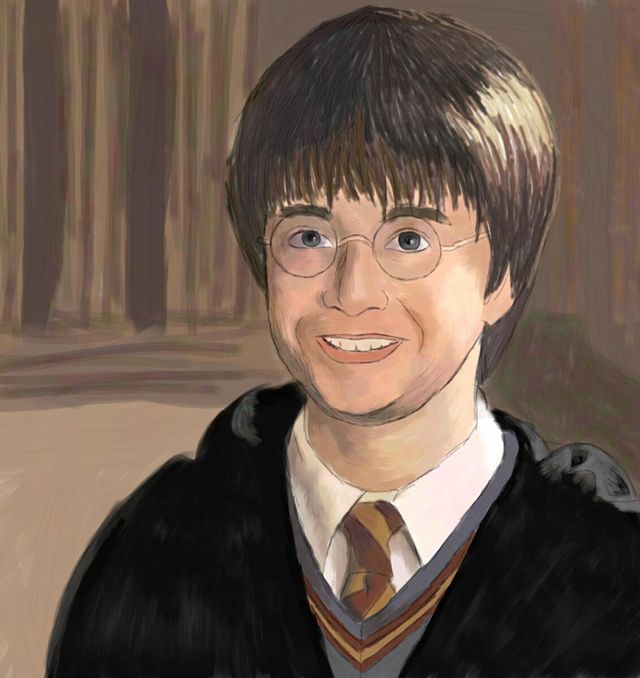 To celebrate Earth Day, we held a Graphic Design Contest challenging artists to raise awareness for the health of our planet with custom posters. Lopamudra behera (@lopamudra) topped the competition with a staggering 1,758 votes, creating her poster by combining images, blurring the background, and adding clipart.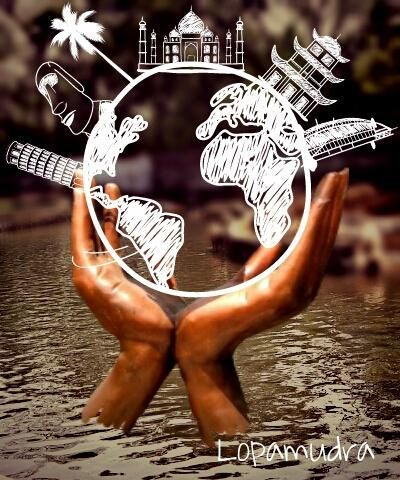 Best of the Blog
by Chris Corradino
If a trip to the Serengeti isn't feasible right now, don't pack your long lens away just yet.
PicsArt's new Selection Tool gives you the power to bring better precision to your editing, letting you alter your photos section by section.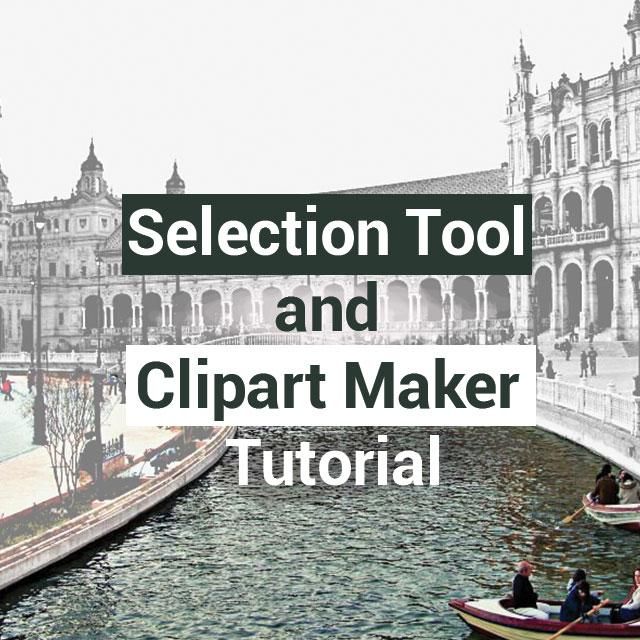 by Phil Hart
Phil Hart is an Australian Photographer who specializes in taking marvelous shots of the night sky.
Last week, we announced the weekly tag #holidaydeco, encouraging users to tag photos of their holiday decorations all week long.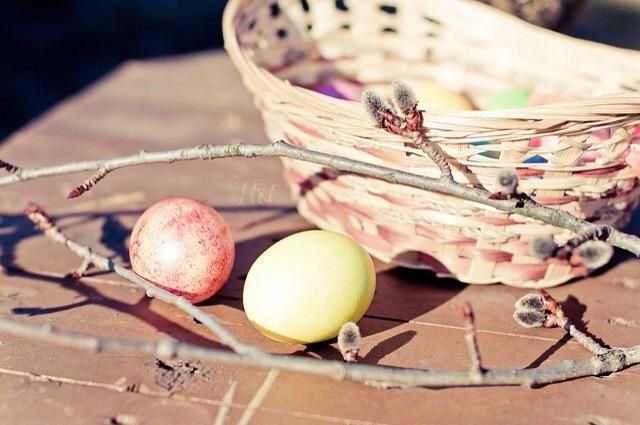 Spain is what happens when one of Europe's most glorious civilizations meets unrivaled natural beauty.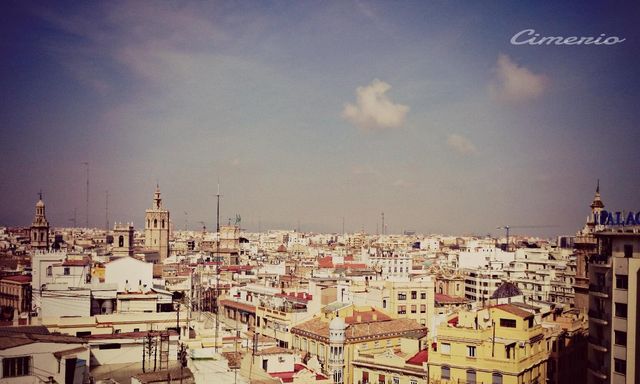 User Feedback From Google Play
Here are some of the things users are saying about PicsArt on Google-Play:
Maggi Serna:
This is an awesome app for adults and children!
Jennifer Lugo:
This is a awesome app when it comes to fixing photos with red eye, editing what you don't want vs. what you do want etc. And making collages! Love it!
Jennifer Ovalle:
Absolutely incredible! I honestly love this app.
Katrina Stull:
A Must-Have Artistic Playground App Say goodbye to multiple single purpose, predesigned, limited creativity and redundant tool or designer options, excessive app icon clutter, wasting disk space and HELLO all-in-one FUN!!! 😀 This app is LITERALLY an artistic playground filled with user friendly photo editing tools, a variety of special effect, layering and framing options, fonts, clipart and more!
Larry Carnley:
I have this version on my galaxy tablet, and my galaxy phone. Absolutely zero flaws on either. Very easy to use. And the only photo editor I've ever had that worked as described.
User Feedback From the App Store
Here are some of things users are saying about PicsArt in the App Store:
It's a Must Have!! by Shears_n_lipstick
This is one of the best picture collages I have used yet and trust me, I have tried a lot!!
BEST EDITING APP EVA by music>you
I DON'T EVEN KNOW WHAT I WOULD DO WITHOUT IT! IT'S THE BEST
Best photo app by Moses-alienhead
All that has to be said is that this app is amazing and so well handled, I love using it just for fun.