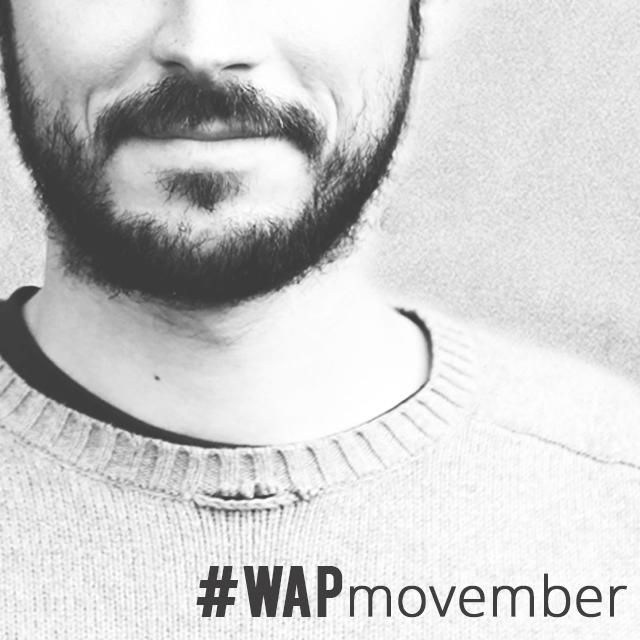 An Australian-English diminutive for moustache ('mo') and the month of November bring you: Movember. Bearing their thick beards and solemnly structured mustaches for all to admire, men all over the world are taking part in Movember, the month when men don't shave and it's not thanks to laziness; it's a statement. Use your Weekend Art Project talents to capture all the men who are sporting awesome beards and mustaches and tag your photos with #WAPmovember.
It's not a coincidence that the folks who chose the month for men to stop shaving decided on the month of November. November 19th is International Men's Day, and Movember is a heartwarming and exciting initiative that acknowledges the men we love. It also spreads awareness about men's health issues, such as prostate cancer and other male cancers, along with the associated charities, all throughout the month. You don't have to be a man to take part in Movember; girls, bring out those stick-on mustaches or use PicsArt's free Mustache clipart package and let's support our men!
How to Enter the Contest
Submit an entry by tagging it with #WAPmovember, or by submitting it in the Contest section. Submit a maximum of two photos between Friday (today) and 23:59 PST Monday, November 24th.
How to Vote
Voting begins on Tuesday, November 25th, immediately after submission ends, and closes at 23:59 PST on Sunday, November 30th.
Vote in the Contest section by selecting your favorite entries. Under new rules, all entries in the Contest section will be displayed in random order. No new entries are permitted once voting begins.
Contest Winners
The top 10 photos with the most votes win. Our jury will also choose one entry outside of the the top 10 to be featured.