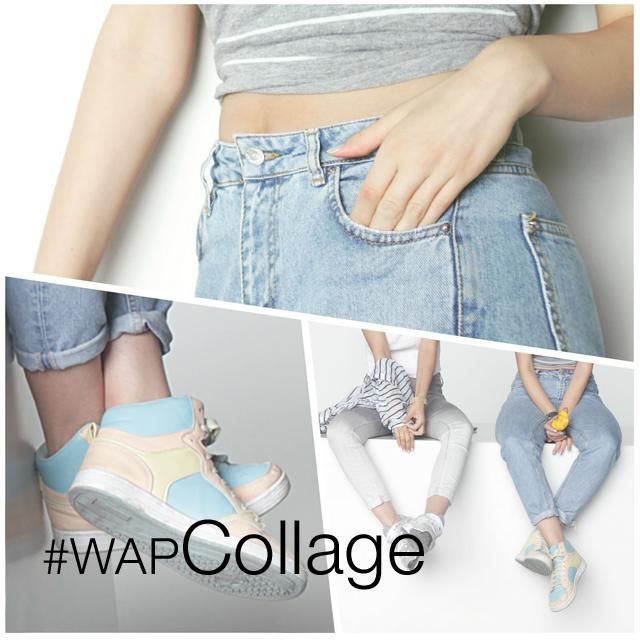 In the early 20th century, artists and writers banded together in a revolutionary "anti-art" movement, which is today called Dadaism. (Interestingly enough, they came up with the name for their cultural movement themselves… In fact, this was the first art period to name itself while it was happening! Talk about guts.) Dadaism was the art world's way of coping in the aftermath of the first World War and it was defined by a rejection of… basically everything. It had many artistic manifestations, including the collage. You can imagine how the collage, an image that chaotically combines many often unrelated images, was a really great way for Dada artists and graphic designers to piece together their newfound philosophies.
Back then, artists were intrigued by the notion that one could replace the traditional paint and brush with scissors and glue. Today we can replace scissors and glue with mobile technology and as a result, collage as a medium is no longer a clear-cut expression of protest—it's a style. We see our PicsArtists using photo collages every day, simply to express themselves and their daily lives. That's why, for this Weekly Art Project, we're asking you to create your own photo collages!
Maybe you want to create a selfie collage by dividing your face into multiple frames in your image. Maybe you want to feature your favorite outfit, like in the banner above. Use our collage maker to create something that brings different elements into a montage of pure magnificence. Check out our tutorial to learn how to use PicsArt's collage maker to pick up some tips!
Tag your collages with the hashtag #wapCollage to enter the Contest!
About the Weekly Art Project
Use PicsArt's editing suite to transform your images in a specific way. You can always find tutorials in the Daily Journal to help you participate. Submissions that contain the requested edit or technique will be accepted. Submissions that do not contain the required effect will be rejected.
How to Enter the Contest
Submit an entry by tagging it with #wapCollage or by submitting it in the Contests section of the app. Submit a maximum of three photos between today (Friday, December 11th) and 11:59PM EST on Thursday, December 17th.
How to Vote
Voting begins on Friday, December 18th at midnight, immediately after the submission period ends, and closes at 11:59PM EST on Monday, December 21st. Vote in the Contests section by selecting your favorite entries. All entries in the Contests section will be displayed in random order. No new entries are permitted once voting begins.
Contest Winners
The top 10 photos with the most votes are the contest winners and will be featured in app. The PicsArt team may also make selections in addition to these votes.
Have questions? Write to us at contest@picsart.com.