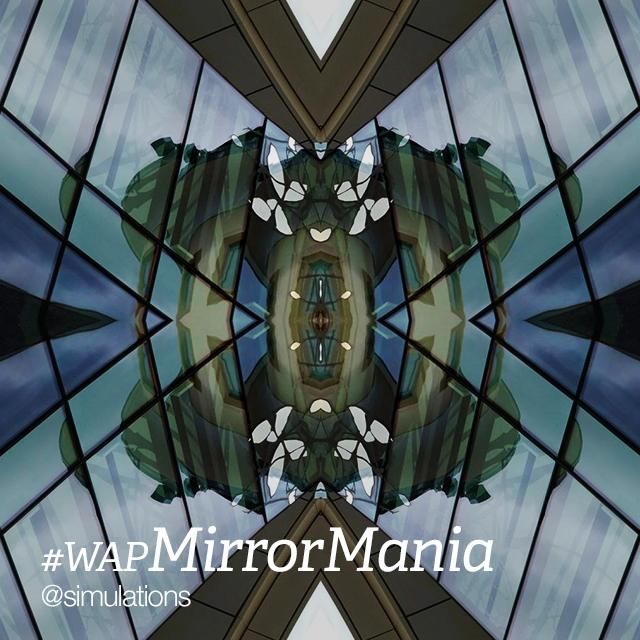 Art inspired by mirrors has piqued artists' creative appetites since the Renaissance, when the technique of anamorphic art was first used. It has resulted in some pretty amazing work over the years and we've had the pleasure of seeing you all incorporate this concept into some of the work that you release on our app. That's why, this week, we would like to invite you to submit images incorporating the Mirror Effect to our Weekly Art Project. If it's your first time, check out our Mirror Effect tutorial, which gives you step-by-step instructions on how to use it. Submit your edits with the hashtag #wapMirrorMania!
About the Weekly Art Project
Use PicsArt's photo editing suite to transform your images in a specific way. You can always find tutorials in the Daily Journal to help you participate. Submissions that contain the requested edit or technique will be accepted. Submissions that do not contain the required effect will be rejected.
How to Enter the Contest
Submit an entry by tagging it with #wapMirrorMania or by submitting it in the Contests section of the app. Submit a maximum of three photos between today (Friday, January 22nd) and 11:59PM EST on Thursday, January 28th.
How to Vote
Voting begins on Friday, January 29th at midnight, immediately after the submission period ends, and closes at 11:59PM EST on Monday, February 1st. Vote in the Contests section by selecting your favorite entries. All entries in the Contests section will be displayed in random order. No new entries are permitted once voting begins.
Contest Winners
The top 10 photos with the most votes are the Contest winners and will be featured in the app. The PicsArt team may also make selections in addition to these votes.
Have questions? Write to us at contest@picsart.com.