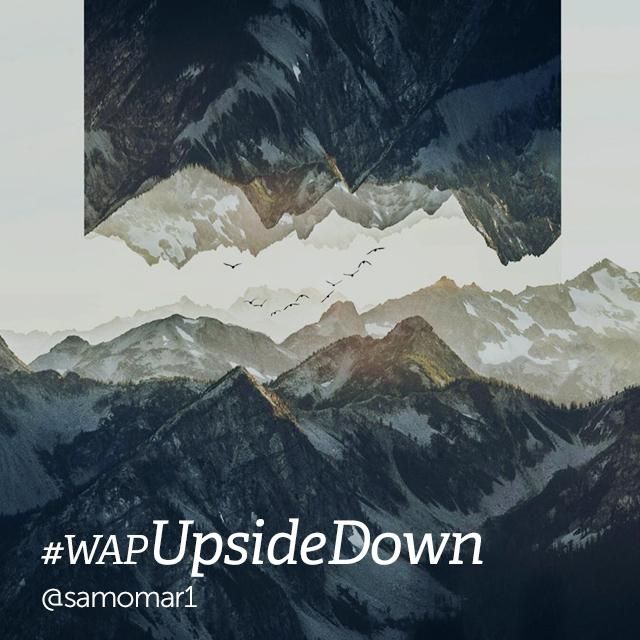 "You've turned my world upside down." It's a pretty unique saying in English. It refers to something life changing, a realization or a discovery caused by a person or place that results in a major shift in perspective. This week, we want you to turn our worlds upside down by using the photo editor to create a riveting, fantastical scene. We've got a tutorial prepared to show you how to create an upside-down image, so go ahead and get creative!
Share your edits with the hashtag #wapUpsideDown to enter the Contest.
About the Weekly Art Project
Use PicsArt's photo editing suite to transform your images in a specific way. You can always find tutorials in the Daily Journal to help you participate. Submissions that contain the requested edit or technique will be accepted. Submissions that do not contain the required effect will be rejected.
How to Enter the Contest
Submit an entry by tagging it with #wapUpsideDown or by submitting it in the Contests section of the app. Submit a maximum of three photos between today (Friday, January 29th) and 11:59PM EST on Thursday, February 4th.
How to Vote
Voting begins on Friday, February 5th at midnight, immediately after the submission period ends, and closes at 11:59PM EST on Monday, February 8th. Vote in the Contests section by selecting your favorite entries. All entries in the Contests section will be displayed in random order. No new entries are permitted once voting begins.
Contest Winners
The top 10 photos with the most votes are the Contest winners and will be featured in the app. The PicsArt team may also make selections in addition to these votes.
Have questions? Write to us at contest@picsart.com.