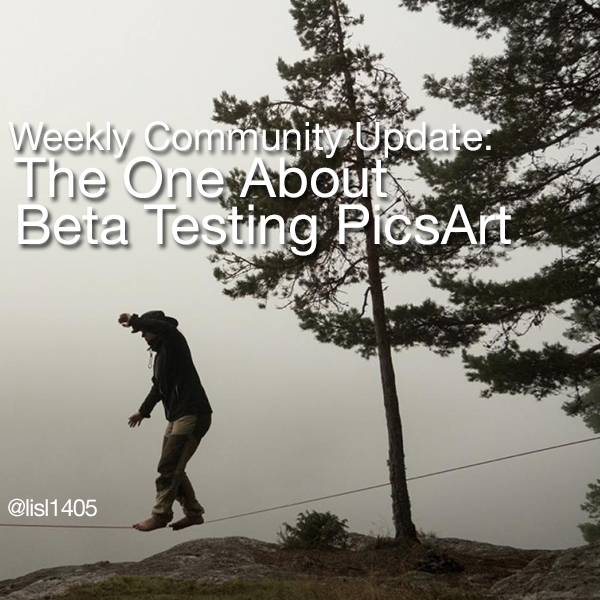 Here at PicsArt, we're always working on something new. Whether it's a new effect, new curated content, or cleaner UI, our team is hard at work improving the PicsArt experience for you. We're so excited about these improvements that we want to invite members from our own PicsArt community to test them out before anyone else! Today, we're thrilled to open up applications for our Trusted Testers beta program on iOS and Android.
Trusted Testers are an exclusive group of PicsArtists who will test out new features before they're available publicly. This will help the PicsArt team identify potential issues, make tweaks to the user experience, and decide where to go in the future. With each new beta release, Trusted Testers will be given specific instructions to try out and will then be asked for feedback about them. It's the most fun homework ever. The Community Team will then compile Trusted Tester's feedback and send it directly to the rest of the team.
One thing to note that's true of any beta program is that beta releases aren't perfect. We expect that Trusted Testers will come across bugs, weirdness, and frustrations. If you value a pure, stable PicsArt experience more than trying out new features, you might want to pass on the Trusted Tester program. We'll be relying on our Trusted Testers to find and report those bugs to us.
If all of this sounds good, go ahead and apply here! We're looking for a diverse group of drawers, editors, photographers, and people on all kinds of devices. You'll be notified if you're selected next week.
Your Questions, Answered
Q: What criteria do you have for Featured Artists?
A: This is part a longer discussion that I'd be happy to address in a full Community Update in the future, but, generally, what we're looking for is high quality, recent activity, originality (or attribution / transformed assets), and consistency (as in, it's easiest to feature artists who can be categorized).
Q: Why can't we share videos of our #StepByStep edits anymore?
A: Short answer? Spammers. We don't allow links to places outside of PicsArt.com because people take advantage of it. We're aware that you want to be able to share these images on PicsArt, but it may take a bit.
Q: When will we have new voting in contests?
A: Hopefully in a month or so! It's a big update that's taking more time than we anticipated. We'll let you know when we're getting close.