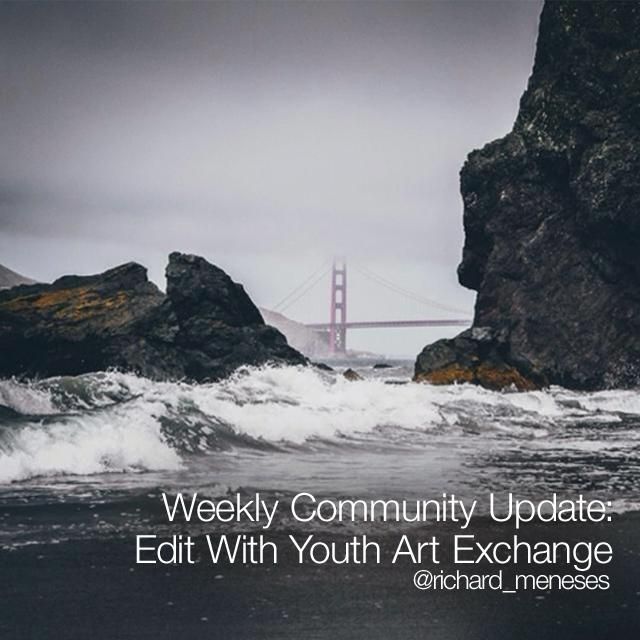 Artists support other artists. Why? Because we're a tribe of creatives. We know that inspiration springs not only from the world around us, but also from our communities. PicsArt knows how important it is to support the arts, which is why we've partnered with San Francisco's Youth Art Exchange in a special #FreeToEdit contest.
San Francisco's Youth Art Exchange is a nonprofit that helps high schoolers learn and experiment with creative mediums. You see, in California, funding for art programs has been reduced, which restricts youth's access to arts education. Youth Art Exchange (YAX) exists to give students access to classes they don't get in their schools. They participate in them because they love art. Youth Art Exchange sparks a shared creative practice between professional artists and public high school students.
And that's why we want to introduce you, our PicsArt community, to them. In the Explore Page, right now, you'll see a card called "Edit with Youth Art Exchange." Inside of it you'll find #FreeToEdit images from one of Youth Art Exchange's photography classes. Your job is to inspire with your edits. Edit their original work with the hashtag #FTEYouthArts so they can see your creative prowess.
The card will live on the Explore Page until Wednesday, November 25th. The students of the Youth Art Exchange will choose their favorites to be featured by PicsArt the first week in December and will be displayed at the Youth Arts Exchange Summit at the SOMARTS cultural center here in San Francisco.
Excited to see what you create!