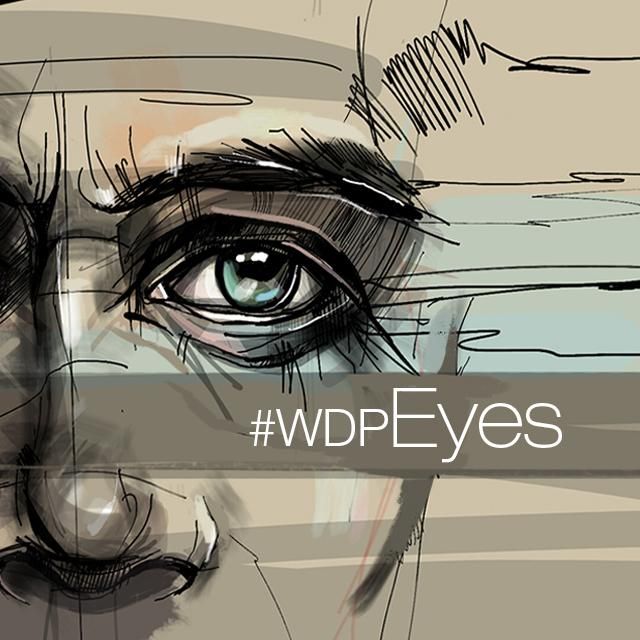 Ralph Waldo Emerson once wrote, "Eyes indicate the antiquity of the soul." Emerson wasn't the only one to value the particular intensity of this physical feature. The human eye has been an inspiration to artists for centuries, and even more so, now that we have entered the digital age, where eye close-ups are a common theme (even amongst you, our PicsArtists!).
So, for this Weekly Drawing Project, we decided to take a cue from our community in what appears to be one of the most common objects of artistic inquiry: eyes.
We want to see what imagery, emotions, and mental states you can evoke in your drawings of eyes. Whether or not they're human ones is entirely up to you. Additionally, whether you decide to draw eyes as you see them or as an abstract representation is also entirely up to you.
Check out our step-by-step tutorial to learn how to create your drawing with PicsArt, and enter your submission with the hashtag #wdpEyes.
About the Weekly Drawing Project
Use PicsArt's drawing tools to practice a new technique or create a certain subject. Submissions must be entirely drawn in PicsArt, but may be tracings. Submissions that do not contain the requested subject or technique will be rejected.
How to Enter the Contest
Submit an entry by tagging it with #wdpEyes or by submitting it in the Contests section of the app. Submit a maximum of three photos between today and 11:59PM EDT on Thursday, November 19th.
How to Vote
Voting begins on Friday, November 20th at midnight, immediately after the submission period ends, and closes at 11:59PM EDT on Monday, November 23rd. Vote in the Contests section by selecting your favorite entries. All entries in the Contests section will be displayed in random order. No new entries are permitted once voting begins.
Contest Winners
The top 10 photos with the most votes are the contest winners and will be featured in app. The PicsArt team may also make selections in addition to these votes.
Have questions? Write to us at contest@picsart.com.