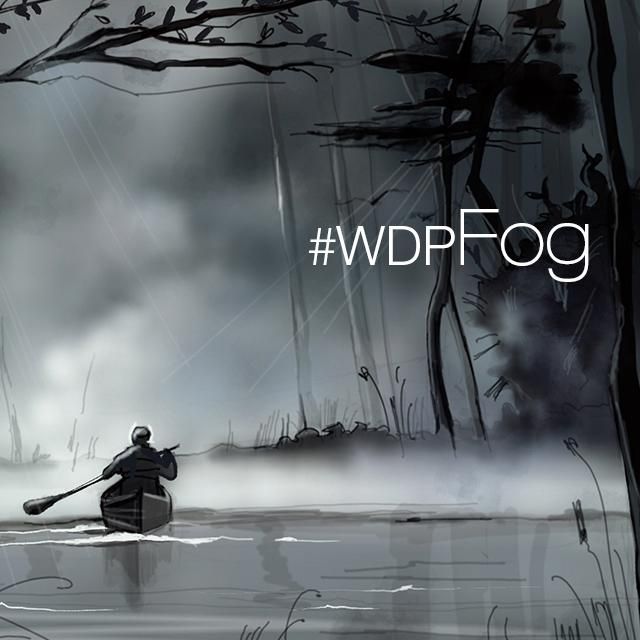 Fog. That three-lettered phenomenon gets a pretty bad rep, doesn't it? We've all felt inconvenienced by it at some point or another—whether in practical situations, like driving (Is that a car in front of us? Or a wooly mammoth?!), or in creative ones, like photography (Mother Nature, stay out of my landscape shots!).
But there's always a grey area… Especially when it comes to fog.
That ephemeral veil of moisture has some very unique and "mist-ifying" artistic effects. In fact, that's why we chose it as the subject for our first Weekly Drawing Project, where we ask you to incorporate fog into your own creative landscapes. So, does fog obscure a subject out of focus? Or does it create a new kind of subject, one which does not demand the crisp precision and clarity of a camera lens? We want you to decide. So this week, let's focus on fog, for the simple fact that it puts things out of focus and we think that's a cool challenge to conquer.
We can't wait to see what you've got up your sleeves. Even if we have to squint to see it.
About the Weekly Drawing Project
Use PicsArt's drawing tools to practice a new technique or create a certain subject. Submissions must be entirely drawn in PicsArt, but may be tracings. Submissions that do not contain the requested subject or technique will be rejected.
How to Enter the Contest
Submit an entry by tagging it with #wdpFog or by submitting it in the Contests section of the app. Submit a maximum of three photos between today and 11:59PM EDT on Thursday, November 12th.
How to Vote
Voting begins on Friday, November 13th at midnight, immediately after the submission period ends, and closes at 11:59 EDT on Monday, November 16th. Vote in the Contests section by selecting your favorite entries. All entries in the Contests section will be displayed in random order. No new entries are permitted once voting begins.
Contest Winners
The top 10 photos with the most votes are the contest winners and will be featured in app. The PicsArt team may also make selections in addition to these votes.
Have questions? Write to us at contest@picsart.com.