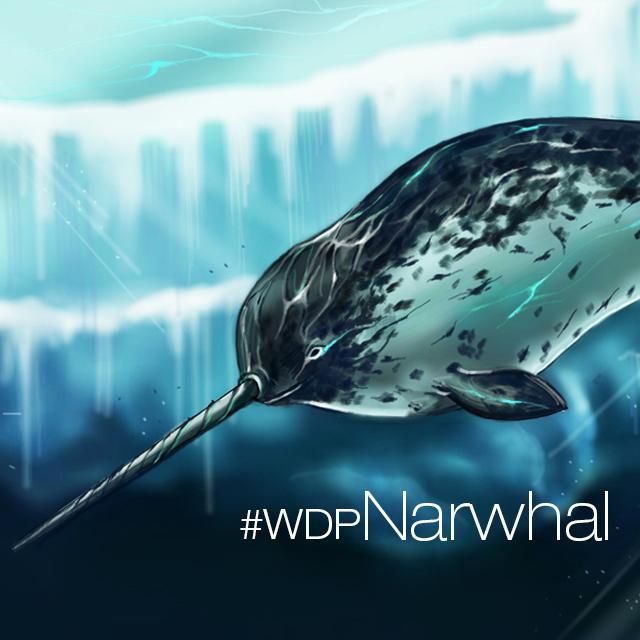 The narwhal is a type of whale living in the Arctic waters. It's pretty unique from other whales because it has a huge tusk on its forehead. So, it's basically… the unicorn of the ocean. We think that's pretty awesome, so we're celebrating it this week for our Weekly Drawing Project!
Have you ever tried to draw one before? Challenge yourself by drawing this supernatural-looking animal because it's the coolest creature in the deep, blue sea and deserves some recognition.
Need some pointers with your drawing? We've got you covered—check out our narwhal drawing tutorial for a bit of guidance and submit your creations with the hashtag #wdpNarwhal.
About the Weekly Drawing Project
Use PicsArt's drawing tools to practice a new technique or create a certain subject. Submissions must be entirely drawn in PicsArt, but may be tracings. Submissions that do not contain the requested subject or technique will be rejected.
How to Enter the Contest
Submit an entry by tagging it with #wdpNarwhal or by submitting it in the Contests section of the app. Submit a maximum of three photos between today and 11:59PM EST on Thursday, December 10th.
How to Vote
Voting begins on Friday, December 11th at midnight, immediately after the submission period ends, and closes at 11:59PM EST on Monday, December 14th. Vote in the Contests section by selecting your favorite entries. All entries in the Contests section will be displayed in random order. No new entries are permitted once voting begins.
Contest Winners
The top 10 photos with the most votes are the contest winners and will be featured in the app. The PicsArt team may also make selections in addition to these votes.
Have questions? Write to us at contest@picsart.com.