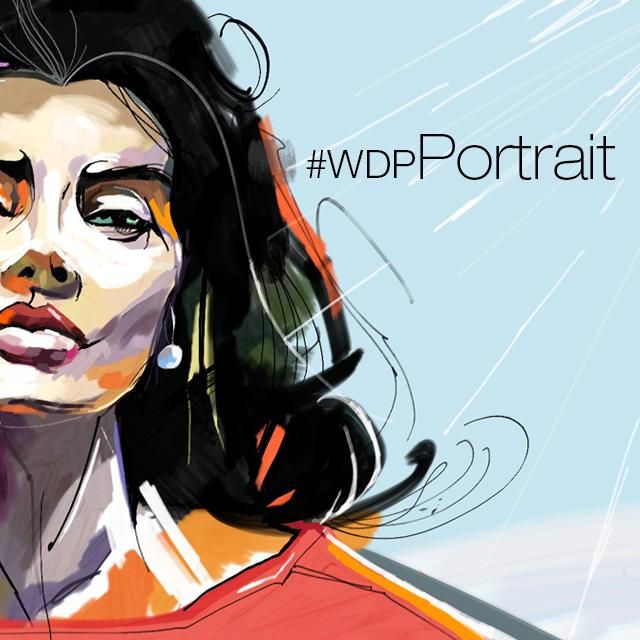 Before selfies… there were portraits. Portraits are paintings, photographs, sculptures, or other artistic representations where a person's face and expression are predominant. This genre of art has been around for a long time and functioned not only as testimony to an individual's physical features, but, more importantly, their power, status, and significance within a given historical context.
Over the centuries, the portrait has held a very unique social position in art, each defined by its historical moment. For example, in ancient Egypt and ancient Greece, painted and sculpted portraits were common for gods, pharaohs, and emperors. In the Renaissance, portraits demonstrated status and personality of the sitter through their relationship to objects. In the 20th century, photography revolutionized portraiture due to its immediacy, and has developed into many different trends. Yet, in the 21st century, critics have yet to assign portraiture its socio-historical role (other than, of course, the most famous genre of portraits, the selfie).
That's why, in this Weekly Drawing Project, we would like you to get reacquainted with the art of drawing portraits. It's amazing how much can be communicated through the expressive lines of a face, so think about what kind of message you would like to send in your portrait. It might be worthwhile to take into consideration the subject of your drawing and the aspects of their personality you'd like to capture and portray. Maybe you want to include some objects that you strongly associate with this person into the image. For an enigmatic touch, you can draw them looking away, off into the unknown.
For some pointers, we've created a portrait drawing tutorial to help you out. Upload your images with the hashtag #wdpPortrait for your chance to win!
About the Weekly Drawing Project
Use PicsArt's drawing tools to practice a new technique or create a certain subject. Submissions must be entirely drawn in PicsArt, but may be tracings. Submissions that do not contain the requested subject or technique will be rejected.
How to Enter the Contest
Submit an entry by tagging it with #wdpPortrait or by submitting it in the Contests section of the app. Submit a maximum of three photos between today and 11:59PM EST on Thursday, December 24th.
How to Vote
Voting begins on Friday, December 25th at midnight, immediately after the submission period ends, and closes at 11:59PM EST on Monday, December 28th. Vote in the Contests section by selecting your favorite entries. All entries in the Contests section will be displayed in random order. No new entries are permitted once voting begins.
Contest Winners
The top 10 photos with the most votes are the contest winners and will be featured in the app. The PicsArt team may also make selections in addition to these votes.
Have questions? Write to us at contest@picsart.com.