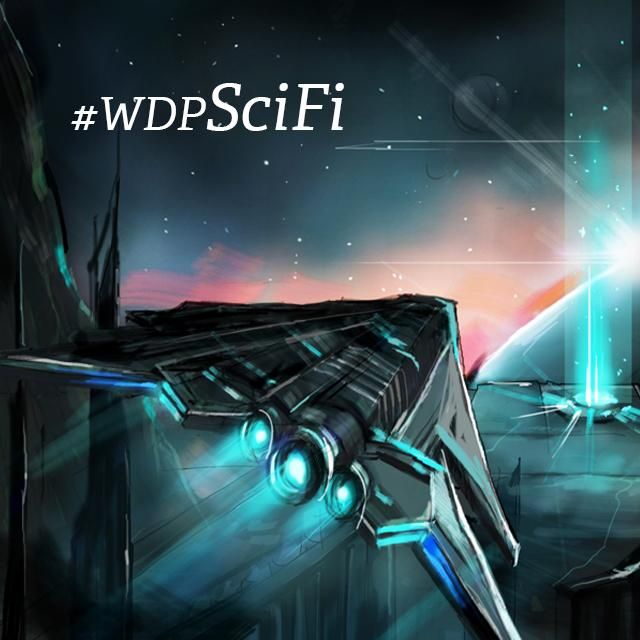 Science fiction occupies a special niche in the literary world. It's less a result of the books themselves and more a result of the fans that consume sci-fi with a voracious appetite. The fan base that makes up the sci-fi community has demonstrated over the years that their devotion to their favorite novels, movies, and TV shows goes far beyond mere adoration. What's truly unique about them is their eagerness to express their fandom through literary and artistic creations, usually through what is called fanfiction and fan art (Star Wars fans, we're looking at you!).
That's why we're dedicating this week's Drawing Project to all you out there who have a favorite science fiction character, show, or novel, and you want to express your love visually. Come on, you know you were going to draw them anyway, so just submit your drawings with the hashtag #wdpSciFi! You can also learn something new with our sci-fi drawing tutorial, which will guide you through the process of creating some awesome fan art with our drawing tools.
About the Weekly Drawing Project
Use PicsArt's drawing tools to practice a new technique or create a certain subject. Submissions must be entirely drawn in PicsArt, but may be tracings. Submissions that do not contain the requested subject or technique will be rejected.
How to Enter the Contest
Submit an entry by tagging it with #wdpSciFi or by submitting it in the Contests section of the app. Submit a maximum of three drawings between today (Friday, January 22nd) and 11:59PM EST on Thursday, January 28th.
How to Vote
Voting begins on Friday, January 29th at midnight, immediately after the submission period ends, and closes at 11:59PM EST on Monday, February 1st. Vote in the Contests section by selecting your favorite entries. All entries in the Contests section will be displayed in random order. No new entries are permitted once voting begins.
Contest Winners
The top 10 drawings with the most votes are the contest winners and will be featured in the app. The PicsArt team may also make selections in addition to these votes.
Have questions? Write to us at contest@picsart.com.