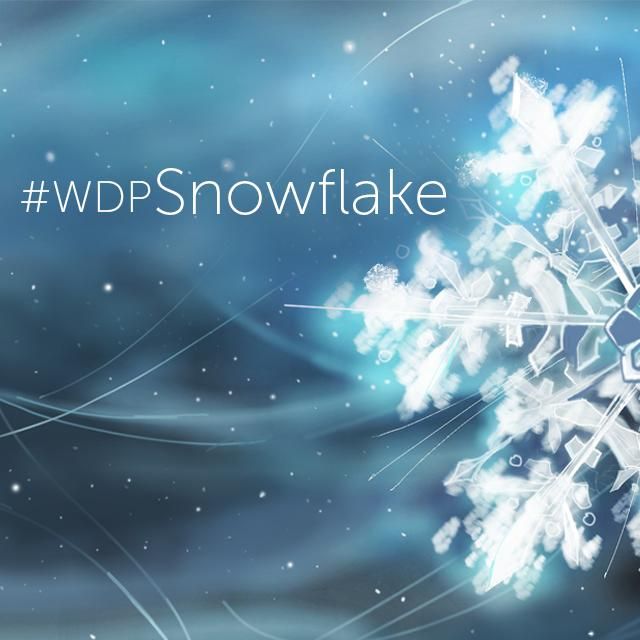 Snowflakes are one of those natural phenomena that just keep getting awesomer and awesomer the more you learn about them. Ok, so "awesomer" is not a word, but we can't help it, we're excited about the winter season and the majestic, microscopic crystals that fall from the sky, grouping together to form the equally lovely look of a freshly coated snowy landscape.
Today's Weekly Drawing Project asks you to take on the challenge of drawing one of these magnificent ice crystals, in all their individualistic glory. After all, no two are the same, just like people. How detailed you decide to get is up to you. To help get you started, we've created a step-by-step tutorial to help you draw a snowflake with PicsArt's drawing tools. Whether you want to incorporate the delicate sixfold symmetry or to experiment with your own creation, we look forward to seeing what you come up with using the hashtag #wdpSnowflake!
About the Weekly Drawing Project
Use PicsArt's drawing tools to practice a new technique or create a certain subject. Submissions must be entirely drawn in PicsArt, but may be tracings. Submissions that do not contain the requested subject or technique will be rejected.
How to Enter the Contest
Submit an entry by tagging it with #wdpSnowflake or by submitting it in the Contests section of the app. Submit a maximum of three photos between today (Friday, December 25th) and 11:59PM EST on Thursday, December 31st.
How to Vote
Voting begins on Friday, January 1st at midnight, immediately after the submission period ends, and closes at 11:59PM EST on Monday, January 4th. Vote in the Contests section by selecting your favorite entries. All entries in the Contests section will be displayed in random order. No new entries are permitted once voting begins.
Contest Winners
The top 10 photos with the most votes are the contest winners and will be featured in app. The PicsArt team may also make selections in addition to these votes.
Have questions? Write to us at contest@picsart.com.