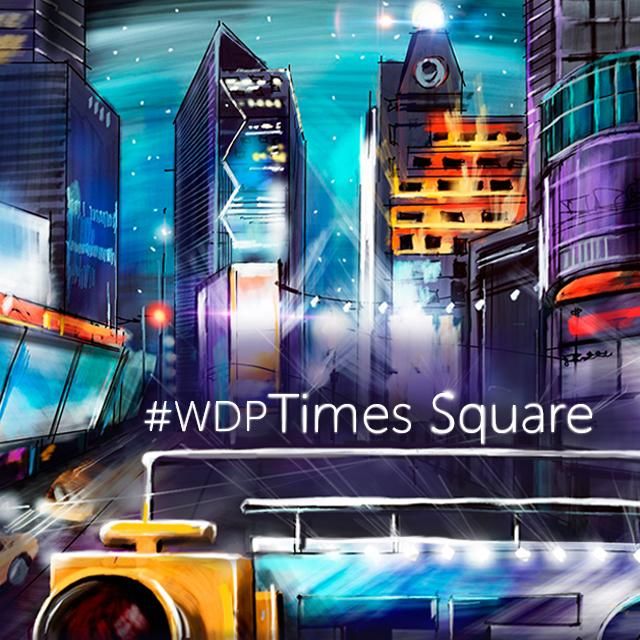 There are many incredible places in the world to spend New Year's Eve (and, in fact, we truly believe that it's not where you spend New Year's, but who you spend it with that counts). Yet perhaps the most iconic of places is in the city that never sleeps: New York. More specifically, Times Square, where the famous ball drop takes place each year.
It's such an anticipated event that each year, the NYPD assigns thousands of extra patrol officers to monitor the crowd to make sure no one gets hurt! And in fact, Times Square as a location at this time of year is so beloved that photographing it has become its own sport. So this week, for those of us who aren't lucky enough to live near Times Square, we want you to try your hand at drawing it!
What a challenge, eh? As architecture is a huge part of this challenge, you will want to keep in mind the concept of vanishing points. From what perspective you decide to draw your scene is entirely up to you, but if you need some pointers, we've created a tutorial to help you learn how to draw Times Square. Good luck, and make sure you share your images with the hashtag #wdpTimesSquare!
About the Weekly Drawing Project
Use PicsArt's drawing tools to practice a new technique or create a certain subject. Submissions must be entirely drawn with PicsArt, but may be tracings. Submissions that do not contain the requested subject or technique will be rejected.
How to Enter the Contest
Submit an entry by tagging it with #wdpTimesSquare or by submitting it in the Contests section of the app. Submit a maximum of three photos between today (Friday, January 1st) and 11:59PM EST on Thursday, January 7th.
How to Vote
Voting begins on Friday, January 8th at midnight, immediately after the submission period ends, and closes at 11:59PM EST on Monday, January 11th. Vote in the Contests section by selecting your favorite entries. All entries in the Contests section will be displayed in random order. No new entries are permitted once voting begins.
Contest Winners
The top 10 drawings with the most votes are the contest winners and will be featured in the app. The PicsArt team may also make selections in addition to these votes.
Have questions? Write to us at contest@picsart.com.