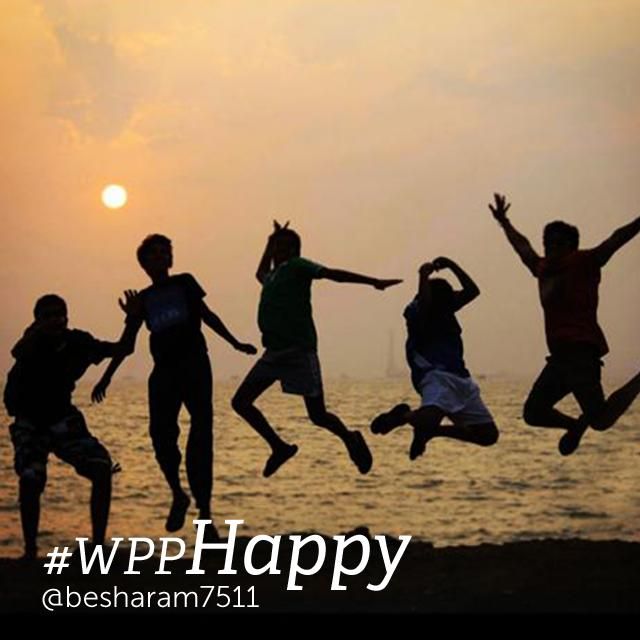 Take notice of the happy moments you come across this week, and make the extra effort to snap a shot when you see them. Share your photos with the tag #wppHappy to enter the Contest.
So much of enjoying life is the ability to appreciate those moments when we are bearing witness to happiness, no matter how simple and unassuming it may be when we come across it. It's easy to miss happiness and let it blend into the noise of the daily bustle, but if you pause to take notice and get a good look, it can be positively contagious. We ask you, what better device exists for spreading that contagion than the camera in your hands?
Of course, you'll want to do these moments justice by having the presence of mind to let them shine with solid composition. Take care of how you frame your shots to give the emotions center stage. Go in close for the smiles, and go wide to let the surrounding environment play a bigger role.
About the Weekly Photo Project
This contest focuses on pure photography instead of edits. The subject of the photograph needs to take center stage. Submissions with minor edits (such as tuning contrast, brightness, etc, filters, and HDR) will be accepted. Submissions with clipart, intensive edits (such as mirroring, warping, drawing, shape masks, text, and stickers), or that do not include the requested subject, will be rejected.
How to Enter the Contest
Submit an entry by tagging it with #wppHappy or by submitting it in the Contests section of the app. Submit a maximum of three photos between today and 11:59PM EST on Thursday, January 28th.
How to Vote
Voting begins on Friday, January 29th at midnight, immediately after the submission period ends, and closes at 11:59PM EST on Monday, February 1st. Vote in the Contests section by selecting your favorite entries. All entries in the Contests section will be displayed in random order. No new entries are permitted once voting begins.
Contest Winners
The top 10 photos with the most votes are the contest winners and will be featured in app. The PicsArt team may also make selections in addition to these votes.
Have questions? Write to us at contest@picsart.com