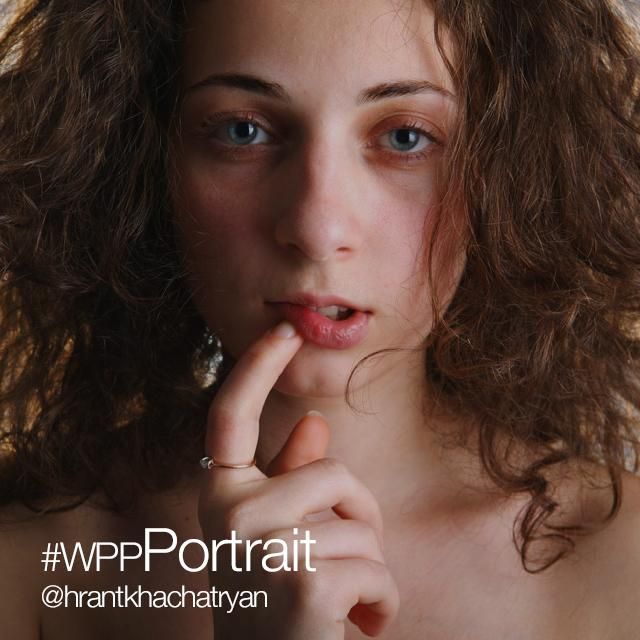 Portraiture is one of the oldest and most celebrated traditions in the history of art, and portrait photography has been around since the days of early photography. That's why, for this Weekly Photo Project, we're challenging you to capture and share your best portraits.
You can spend hours reading up on portrait photography, learning about every photographer's different tips and tricks, but the most effective trick for capturing great portraits? Just get out there and practice.
You don't need any lighting equipment or a professional model to capture a great portrait. In fact, the best portraits are often the ones that haven't been staged—capturing the a burst of laughter between mother and daughter, a shot of your friends letting loose on the dance floor—these real, unstaged moments from everyday life can make for the most beautiful of images.
To find these moments, play the role of the observer. Is everyone's attention focused on someone telling a joke at the dinner table? Shift your focus away from the center of attention and you may capture some beautiful smiles in the audience, or a child peeking their head over the table, eager to join in on the fun. Seeking out and capturing these subtle moments can be the key to a moving, emotive portrait.
Give it a try, and submit your images with the hashtag #wppPortrait.
About the Weekly Photo Project
This contest focuses on pure photography instead of edits. The subject of the photograph needs to take center stage. Submissions with minor edits (such as tuning contrast, brightness, etc, filters, and HDR) will be accepted. Submissions with clipart, intensive edits (such as mirroring, warping, drawing, shape masks, text, and stickers), or that do not include the requested subject, will be rejected.
How to Enter the Contest
Submit an entry by tagging it with #wppPortrait or by submitting it in the Contests section of the app. Submit a maximum of three photos between today and 11:59PM EST on Thursday, December 10th.
How to Vote
Voting begins on Friday, December 11th at midnight, immediately after the submission period ends, and closes at 11:59PM EST on Monday, December 14th. Vote in the Contests section by selecting your favorite entries. All entries in the Contests section will be displayed in random order. No new entries are permitted once voting begins.
Contest Winners
The top 10 photos with the most votes are the contest winners and will be featured in the app. The PicsArt team may also make selections in addition to these votes.
Have questions? Write to us at contest@picsart.com.