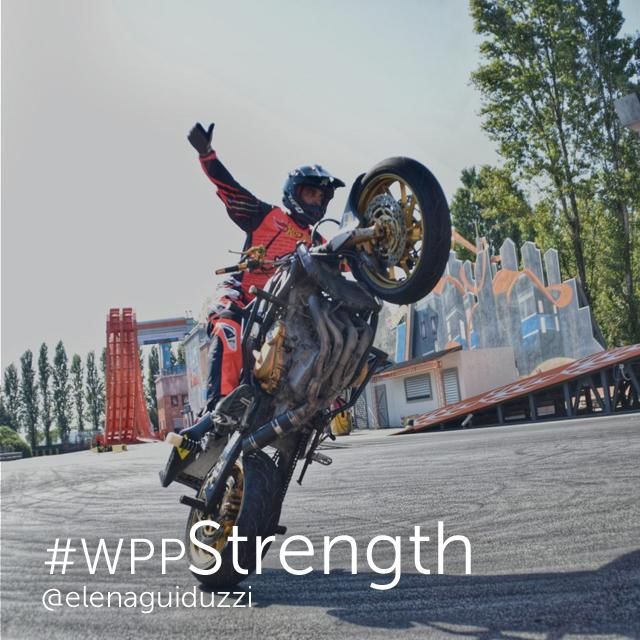 How do you show strength in a single image? This week, use your camera to capture images that convey strength and fortitude.
Of course, strength comes in many forms. Maybe it's the muscles of a bodybuilder, or maybe it's the look in your grandmother's eyes. Perhaps it's a crane swinging solid steel through the air like it's a matchbox, or maybe it's your little sister who just won't quit until she beats you once on the basketball court.
Experiment with different angles and lighting situations until you capture a shot that sends a message. Sharp contrast and bold colors will create a more powerful image than soft colors, and looking up at something can create a very different feeling than looking down on it.
Use your photography skills, and once you've got your shot, tag it with #wppStrength to enter the Contest.
About the Weekly Photo Project
This Contest focuses on pure photography instead of edits. The subject of the photograph needs to take center stage. Submissions with minor edits (such as tuning contrast, brightness, etc, filters, and HDR) will be accepted. Submissions with clipart, intensive edits (such as mirroring, warping, drawing, shape masks, text, and stickers), or that do not include the requested subject, will be rejected.
How to Enter the Contest
Submit an entry by tagging it with #wppStrength or by submitting it in the Contests section of the app. Submit a maximum of three photos between today and 11:59PM EST on Thursday, January 21st.
How to Vote
Voting begins on Friday, January 22nd at midnight, immediately after the submission period ends, and closes at 11:59PM EST on Monday, January 25th. Vote in the Contests section by selecting your favorite entries. All entries in the Contests section will be displayed in random order. No new entries are permitted once voting begins.
Contest Winners
The top 10 photos with the most votes are the contest winners and will be featured in the app. The PicsArt team may also make selections in addition to these votes.
Have questions? Write to us at contest@picsart.com.