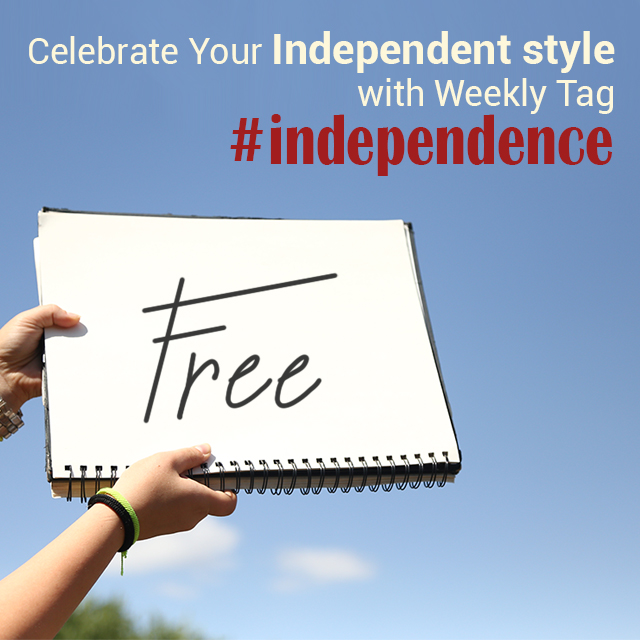 PicsArt is as much a creative space for artists to come together as it is a forum for them to express themselves and celebrate their differences. Although every PicsArtist shares a passion for photography, drawing or perhaps both, each has his/her own eye and artistic approach.
Here at PicsArt, we value the commonalities that bring us together as much as we appreciate the differences that allow us to learn from one another and grow. As such, we would like to celebrate the independence that each PicsArtist possesses when snapping a shot, putting pencil to paper, and editing a work of art to perfection…
This week's celebration of rugged individualism and fierce independence coincides with July 4th, one of the most important holidays in the United States. July 4th is a day when Americans celebrate the independence and birth of their country with barbecues, fireworks, parties and fun. More importantly, however, it is a time for a people to reflect upon their freedom, self-reliance and autonomy – something all artists can appreciate.
This week, we ask you to share photos of how you celebrate independence with the Weekly Tag #independence. Show us how you celebrate and show off your work to the rest of the PicsArt community!
For those who don't know, PicsArt promotes one themed tag per week (i.e. "Weekly Tag"). This provides a great opportunity for PicsArtists to get new followers because the tag stays at the top of the trending list for the whole week. When you share a picture tagged with the Weekly Tag, your artwork will be just a click away from a community of millions. At the end of the week, PicsArt features some of the best photos in our Daily Journal.