We're proud of our graduates every year, but the Class of 2020 holds a special place in our hearts. You're the CEOs of getting 💩 done and deserve every bit of praise and then some! You're definitely getting a virtual standing ovation from us. 👏👏👏
While you've been busy mastering the art of online learning with Zoom backgrounds, we've been creating graduation stickers, templates, and Replays to help you document this milestone with friends and family, and most importantly for yourself! Graduation pictures are officially back in business (with PicsArt). 🎉  
Not graduating but want to make your favorite grad's day or take a trip down memory lane? There's plenty of options for you too! Even your family pet can get in on the action. 🐕🐈
Here's a preview of what's waiting for you when you tap to the app:
Graduation Cap and Gown Stickers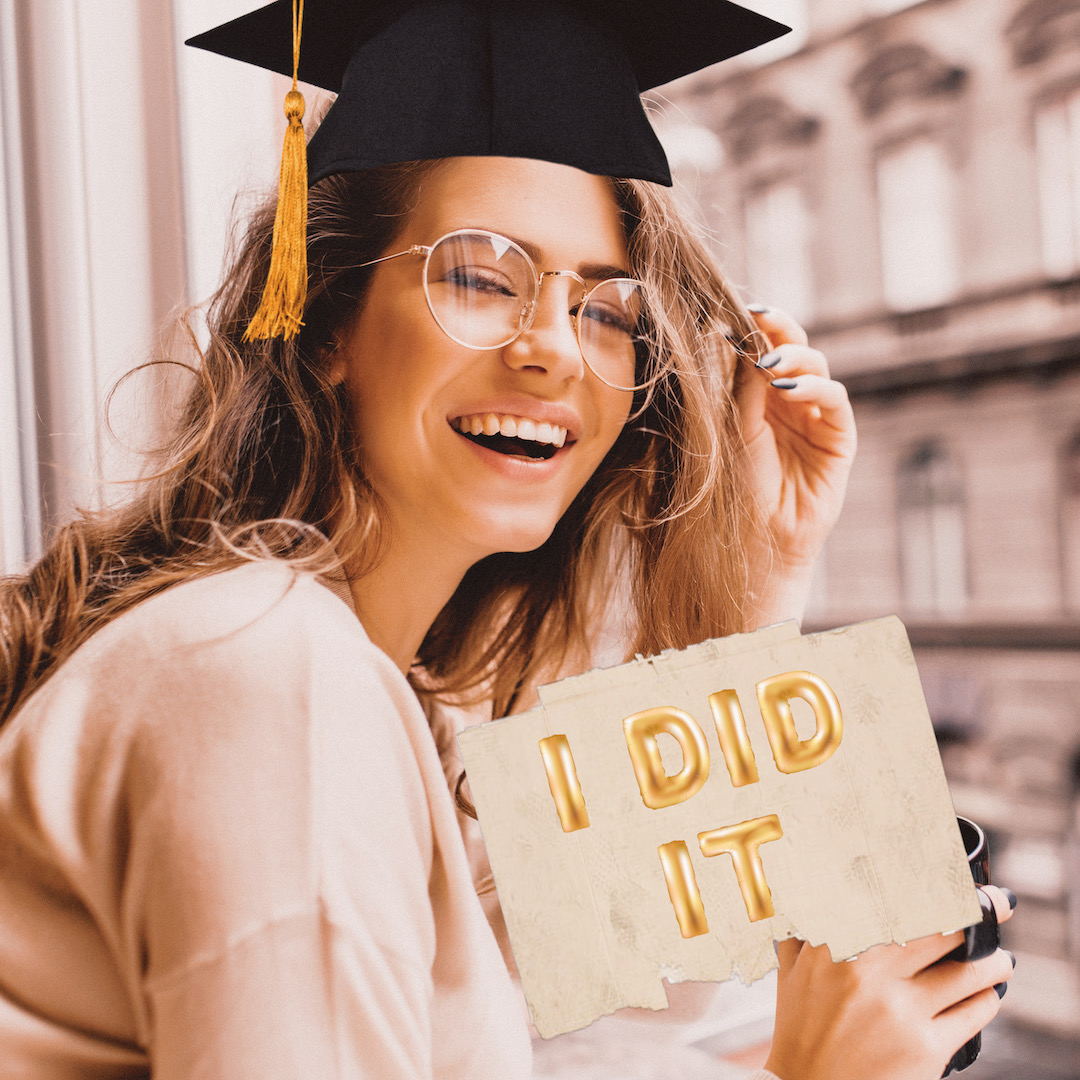 Did you even graduate if you don't have that classic cap and gown picture to show for it? Generations upon generations have been posing with their cap and gown — and we're not about to let you miss out on such an iconic shot! Even better, these graduation cap stickers won't mess up your hair and you don't need a thousand bobby pins to keep them in place, so there's no excuse for not partaking. 😜 We even have different colored tassels so you can rep your school pride while getting your photo! Step on up and try on our cap and gown stickers here.
DIY Yearbook Superlatives
Secure the spot for best quarantine yearbook Instagram Story in just a few taps with our DIY yearbook superlative templates and Replay. The power is in your hands! Award — or tag —  your friends accordingly, then post and wait for the 😂😂😂 reactions to flood in. Don't be afraid to get the non-humans involved too. 🐾 We included the most-popular superlatives, but you can always customize the categories for your squad. Love this? Be sure to check out all our graduation-themed Instagram Story templates.
Customizable Grad Announcements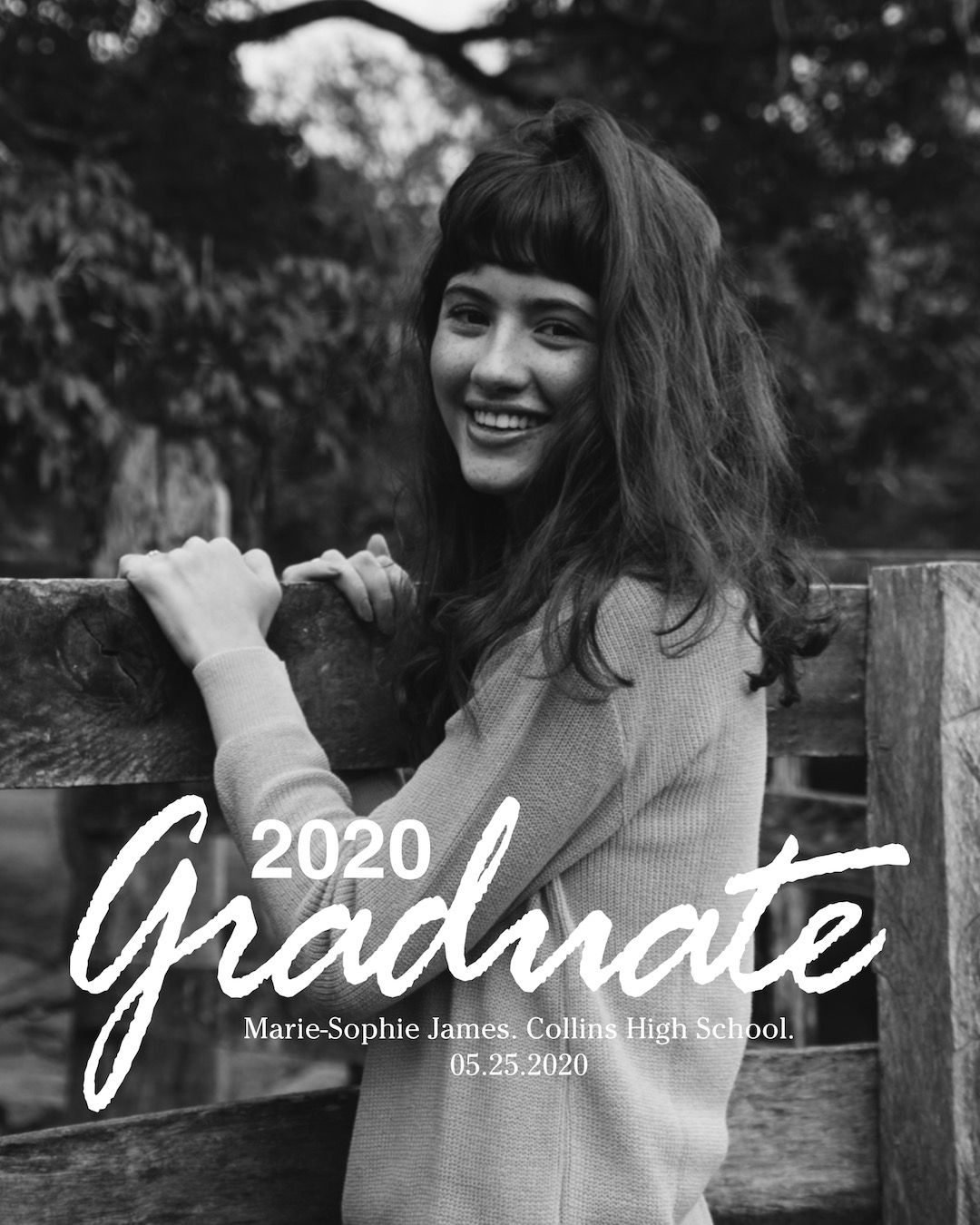 Wish more than anything that you could be obnoxiously screaming from the stands for your grad? Do the next best thing and put a smile on their face with a quick virtual grad announcement! Our ready-to-edit graduation announcement templates make it so easy. 🙌 Relatives eat this kind of thing up and you know mom will want to share it to social media (and the family group chat… and the refrigerator) immediately. Didn't get the chance to schedule professional graduation photos? Don't worry, our filters and effects will get you ready for your 15 minutes of Facebook-wall fame in no time!
Rather go freestyle? Check out the #graduation hashtag in PicsArt to see what other people have created. 🎓✨
Virtual Grad Party Invites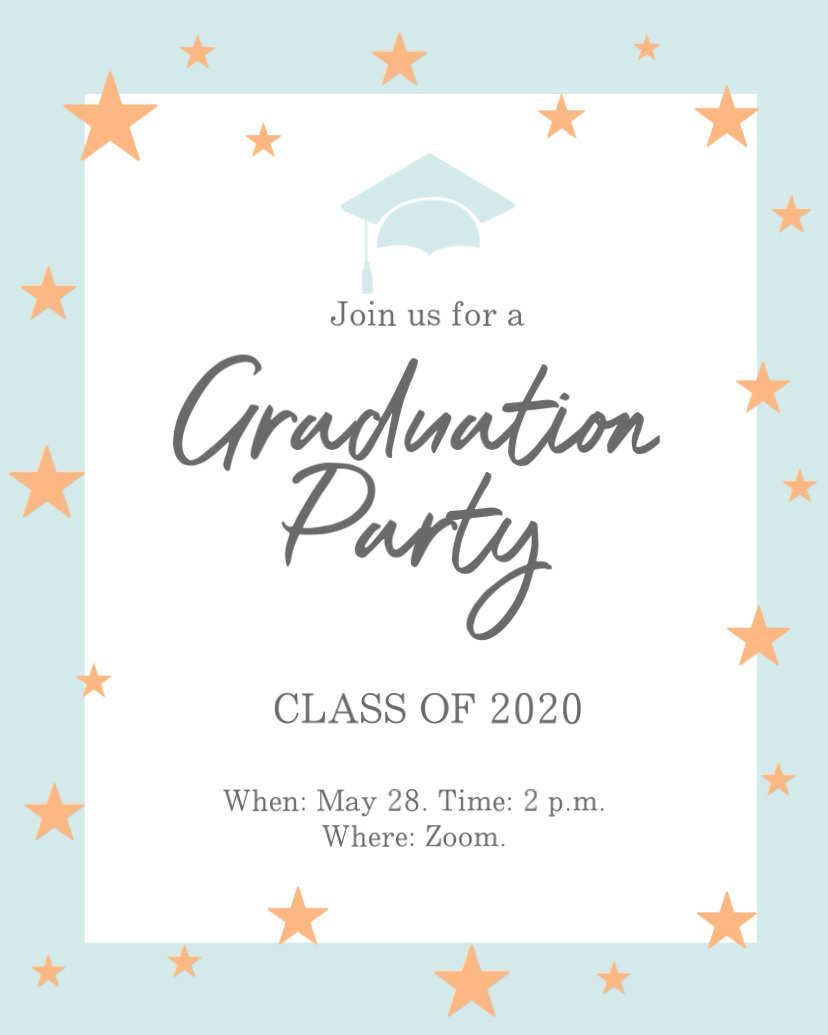 Who can keep track of time these days anyway? Are we right, or are we right? Make sure no one in your inner circle misses your (or your grad's) special Zoom celebration with our virtual graduation party invite templates. 🎓🎉 Use these to easily relay the party message and give people something to refer back to so they don't forget (sorry grandma!). Challenge people to create their own Zoom backgrounds with PicsArt ahead of the time to get people in the spirit. 🕺
PicsArt Photo and Video Editor, collage, and Sticker Maker is the world's largest creative platform with more than 150 million monthly active users and influencers. PicsArt has collaborated with several brands and artists, including Disney, MTV, Taylor Swift, The Jonas Brothers, Gwen Stefani, Maroon 5, 30 Seconds to Mars, and more. Step-up your photo editing with thousands of tools, edits, backgrounds, stickers, and filters. Awesome starts here! Download the app today, and upgrade to PicsArt Gold to unleash your creativity!