Typography has the power to tell a story, create an atmosphere, and elicit a response. Pick the right font and you can add an accent to your picture, enlivening it with a hit of energy or a flair of elegance. Whether you favor modern trends or more classical, whimsical creative for your business or personal social feeds, your picture will benefit from the right choice of font. Fonts can tie together a photo and brand logo, convey a message, and help your design stand out from the crowd.
PicsArt offers a rich variety of font styles ranging from elegant to bold; from spooky edges and sharp geometric shapes to fine lines; from monochrome to multicolor; and from modern to vintage. While there are so many fonts to choose from, the main two categories cover Serif and Sans Serif fonts.
But what exactly is a sans serif font? In typography, a sans serif font is one that does not have the small projecting features or small lines trailing from the edges of letters and symbols (from the French word "sans", meaning "without"). The sans serif fonts tend to have less line width variation than serif fonts.
The last few decades have seen a renaissance in the use of sans serif fonts for brands. With the rise of the digital age, many high-profile companies redesigned their logos and replaced classical serifs with sans serif typefaces. Armin Vit, graphic designer and author of the popular branding blog Brand New, believes that the recent shift in branding started with Airbnb's rebrand in 2014—by the London-based DesignStudio—which switched the logo from a bubbly script to a restrained sans serif. Google followed soon after by substituting its old logo in serif for Product Sans, a custom-designed, geometric sans serif.
Time for a little history lesson! The history of sans serif fonts goes back to 1816 when William Caslon IV created a sans serif typeface called Two Lines English Egyptian. Later in the 1830s, the Figgins foundry in London released a new sans serif font for advertising purposes. Back then, sans serif fonts were called "grotesque" due to their "malformations." Design tastes have definitely changed since then! 
Sans serif fonts became popular in Germany in the 1920s and 1930s in accordance with the Bauhaus School's principle of "less is more." The Bauhaus School was a German school of the arts in the early 20th Century that is now world-renowned for its enduring influence on modern and contemporary art. It embraced simplicity of form and function, even down to font styles. So it's no surprise that the Bauhaus School was a strong supporter of a simple sans serif font, with a balanced layout and geometric shapes. It believed that sans serif bare geometric typefaces, without unnecessary ornaments, were appealing, strong, and efficient for reading. 
One of the most popular sans serif fonts based on Bauhaus style is Futura, designed by Paul Renner in 1927. Renner was not a representative of the Bauhaus School, but he shared their taste in fonts with simple and strong geometric lines. Futura stands out among other sans serif fonts with its long ascenders and classical Roman style capitals. Back in 1991, Louise Fili chose Futura as the one and only typeface to live with for the rest of one's life, citing "It's the typographical equivalent to the basic black dress."
Try out Futura when editing in PicsArt to give your pictures the look of sheer stylish elegance, characteristic of brands like Louis Vuitton and Dolce & Gabbana.
Sans serif fonts with clean minimalist layouts later took over the design world with the emergence of Helvetica. This font was released by Eduard Hoffmann and Max Miedinger in 1957 under the name of Neue Haas Grotesk. Later renamed Helvetica, it was the most popular of the three neo-grotesque typefaces (along with Univers by Adrian Frutiger and Folio by Konrad F. Bauer and Walter Baum).
Humanist sans serif fonts later emerged, evoking a feeling of warmth as opposed to the cold, minimalist neo-grotesque typefaces. They were inspired by calligraphy and were more humane, based on the human touch and simple handwriting.

What Is the Difference Between Serif and Sans Serif Fonts?
Your choice of typeface has a significant impact on the look of your design and the message it conveys. That's why you need to make sure it conveys an accurate perception of your brand in order to capture the attention of your target audience. Be sure to look into serif vs sans serif fonts before you decide which one is right for you. Both of these font styles are unique and communicate strikingly different messages, so your choice will depend on the mood you want to evoke.
Serif fonts are characterized by their decorative strokes, whereas sans serif fonts are known to be clean and minimalist. Serif fonts tend to be conservative and have a cultural weight as they hark back to the carved inscriptions of ancient civilizations and the invention of print by Gutenberg. They are conventionally associated with the font of print newspapers (i.e. The New York Times) and create a sense of seriousness, tradition, and elegance. Reputable and established law firms, banks, universities, and insurance companies also tend to use serif fonts to communicate a message of authority, credibility, heritage, confidence, power, and formality. The most popular serif fonts are Georgia, Baskerville, and Times New Roman.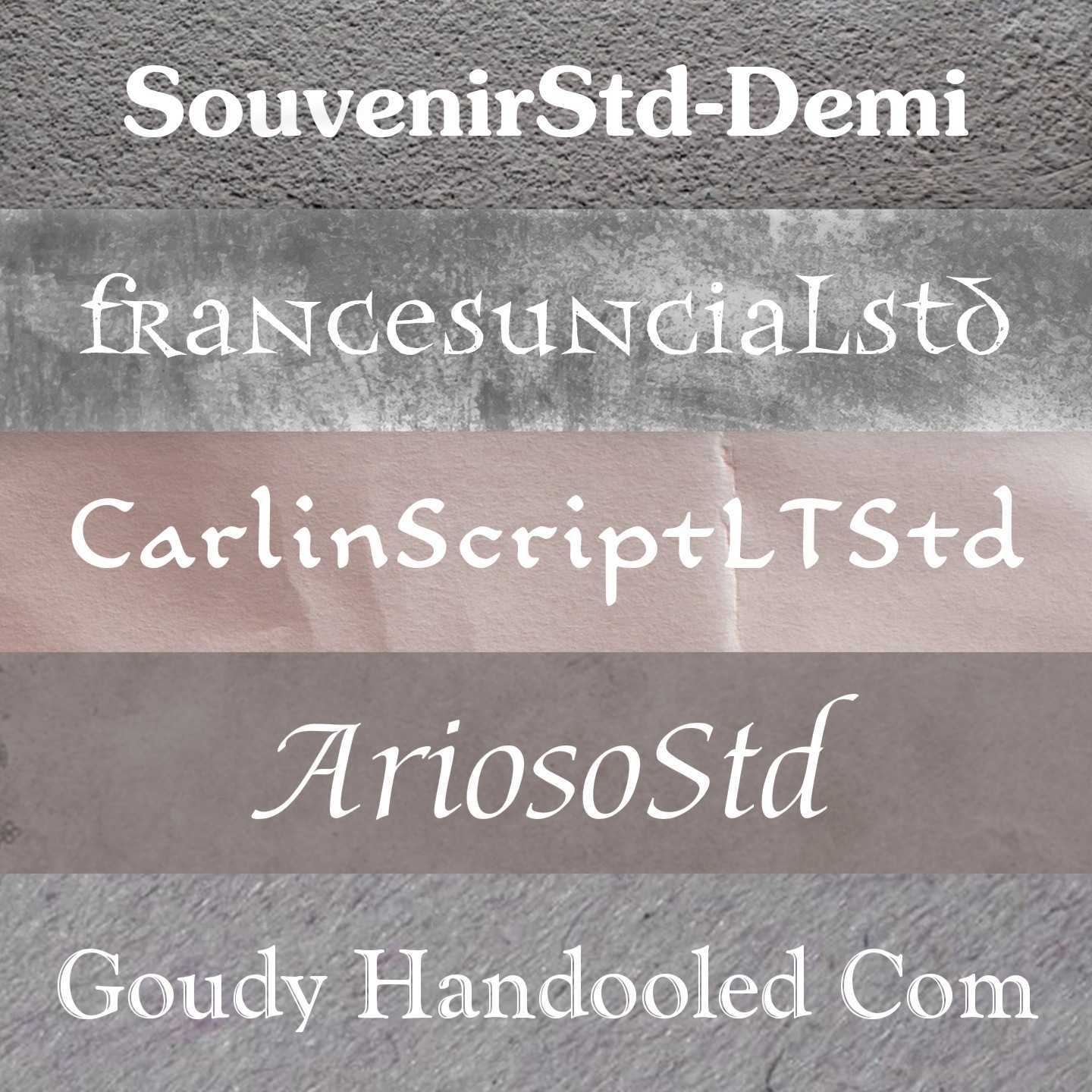 On the other hand, sans serif fonts convey a casual, approachable, and friendly vibe. Choose a sans serif font if you want to be seen as friendly, cool, and casual. We're now seeing brands use sans serif fonts to seem more approachable, so use these if you fancy the stylish simplicity of the clean, unornamented, minimalistic design.
Mixing sans serif and serif fonts can also work beautifully and create a chic contrast or a cohesive feel and stand for a visual statement of your personality. You can learn more about sans serif vs serif fonts and font pairing in this comprehensive guide to font pairing.
Is Arial Sans Serif?
Arial is a very popular contemporary sans serif font that can be used in both print and web design. Have you noticed that Google and Twitter use Arial most of the time? While it's become so popularly used that it won't help your design stand out from the crowd, Arial is an approachable, simple font that pairs well with other fonts. You might choose Arial if you have a unique picture you want to draw your audience's attention to, leveraging supporting text overlay to merely complement your photo. You might also switch to Arial instead of Helvetica to avoid licensing fees, as Arial is free to use.

Are Sans Serif Fonts More Readable? 
Design is both about function and form. So when asking if sans serif fonts are more readable than the serif fonts, you'll see that opinions vary. Some designers find serif fonts easier to read thanks to the distinctive character of letters. They also think serif fonts visually guide the flow of words, making it easy for our eyes to follow serifs that link letters together.
Other designers promote sans serif fonts, proclaiming that they are undoubtedly more readable on large digital displays. They believe sans serifs are noticeably more legible at smaller point sizes as well, both in print and on-screen.
With so many varieties of equally legible serif and sans serif fonts, it is worth taking designer Alex Poole's words as a guide: "It makes much more sense to argue in favor of serif or sans serif typefaces on aesthetic grounds than on the question of legibility." At the end of the day, you should select whatever typeface works best for you and your brand!

When Should You Use Sans Serif Fonts?
Do you want to imbue your design with a sense of modern minimalism, authenticity, and sheer elegance? Do you practice the Bauhaus-infused mantra of "Less is more?" Select your signature sans serif font from PicsArt's rich collection of fonts. You can even add your favorite fonts to PicsArt with this step-by-step tutorial!
Or maybe you want your picture to embody an eco-friendly, casual, unfussy vibe? A minimalist de rigueur sans serif font will take the edge off and give your design a fresh, relaxed, and approachable look.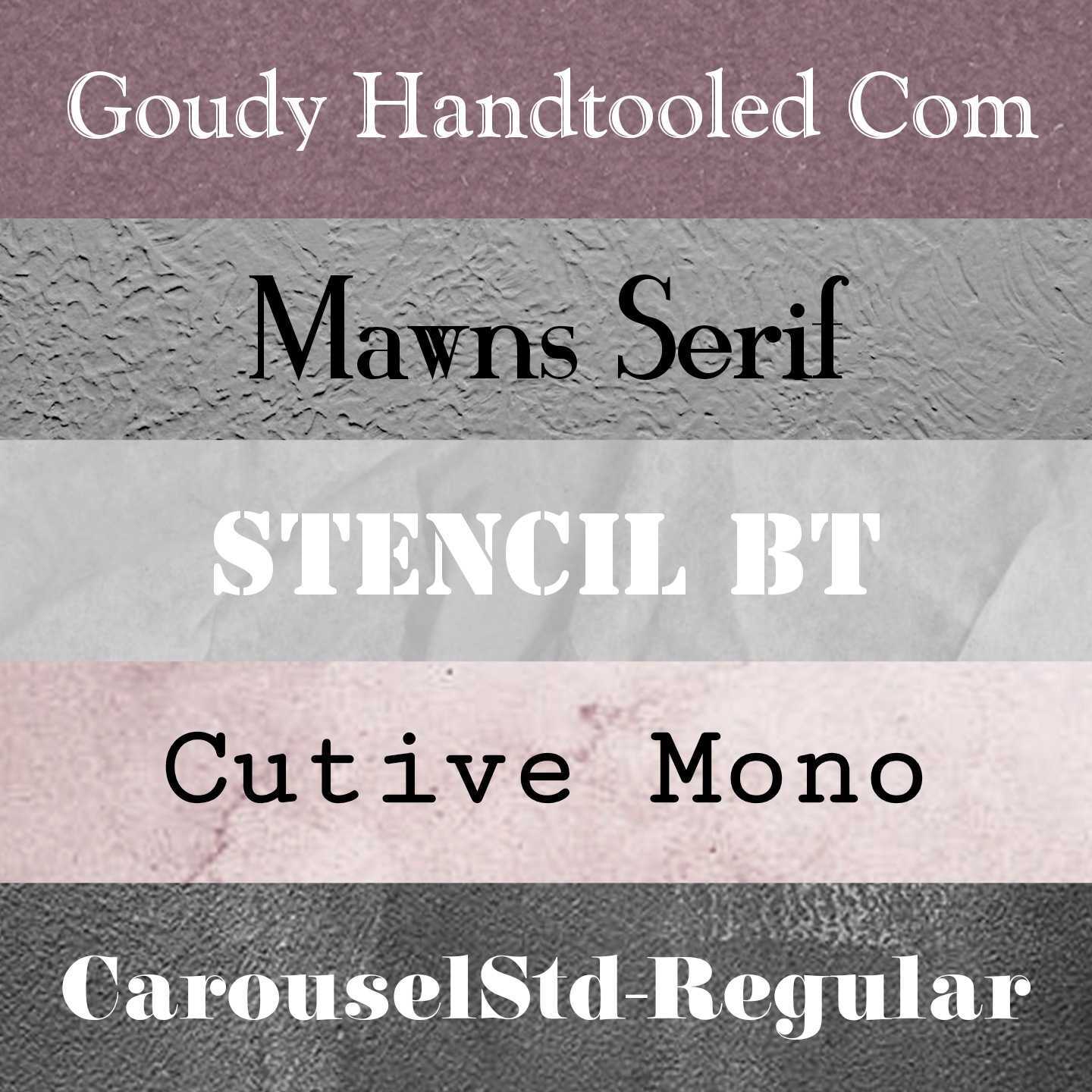 Sans serif font could also be just the finishing touch you're looking for to add to a cutting-edge innovative design for anything from your startup to a contemporary science fiction project. Select a bold and sleek sans serif then take it to the next level by experimenting with gradient and texture overlays for unique effects. These seemingly small steps can have a big impact on your final design!
What Are the Best Sans Serif Fonts?
Just as designers have varying opinions on sans serif vs serif fonts, they also have varying opinions when it comes to selecting the best sans serif fonts. It all depends on your goals and business. When trying to decide what is the best sans serif font, ask yourself what message do you want to convey and who is your target audience? You can make your design powerful and bold; vibrant and exciting; minimalist and elegant – all by leveraging the truly stunning collection of sans serifs available in PicsArt. 
You don't even need a deep knowledge of calligraphy or graphic design skills to select the font your picture truly needs. Simply open the PicsArt editor and upload a photo of your choice, then begin editing in the Text editor. Dive deep into the mystery of science fiction by pushing the boundaries with Urban Fonts; use the Haunting Halloween Fonts to brew up some witchy vibes, or get a little nostalgic with Back to School and Handwritten Fonts. The possibilities are limitless.
PicsArt all-in-one Photo and Video Editor, Collage, and Sticker Maker is the world's largest creative platform with over 150 million monthly active creators and influencers. PicsArt has collaborated with major artists and brands like Taylor Swift, The Jonas Brothers, Gwen Stefani, Maroon 5, Lizzo, Meghan Trainor, One Direction, MONSTA X, Warner Bros. Entertainment, iHeartMedia, Condé Nast, and more. Download the app today to level-up your photos and videos with thousands of quick & easy editing tools, trendy filters, fun stickers, and brilliant backgrounds. Unleash your creativity with PicsArt and upgrade to Gold for awesome premium perks!