An aperture is an opening. It's the start of a stunning photo. It is also literally the mechanism that allows light into your camera. Since photographs are products of light, the aperture setting is one of the most important of all. In fact, it's essential. 
Let's get technical. Whether you're using a digital or analog camera, aperture functions in a similar way. Your camera has a "diaphragm" that widens or contracts depending on the settings you choose. The more expanded the opening, the more light gets into your photo and vice versa.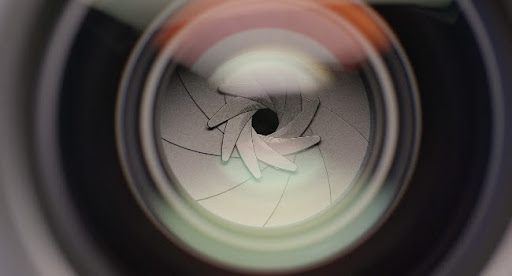 Before we get into how to control light for the perfect shot, let's first look at how to operate the aperture function on your camera. While it may seem intuitive to look for a setting with the letter "A," you actually want to look for the "F-number." Why "F" and not "A"? "F" stands in for "focal length," and later in this article, we'll explore how this light, focus, and depth of field all fit together as essential aspects of aperture. So, locate the "F-number" setting on your camera, which is usually a dial. You'll want to change this setting before every photo – or group of photos – that you set up because even when you shift your frame just a little, the light changes, and you'll need to react like a pro.
Seeing the Light: Understanding How Aperture is Measured
While you can sometimes get the perfect shot on the fly using your camera's automatic settings, you're more likely to get a crisp, rich image if you spend some time thinking about the way light enters your camera. Most cameras have a light meter, but you can also obtain an external one. A light meter helps you set your aperture and shutter speed, two functions that work together to determine the lighting of an image. For now, let's take things one step at a time and focus solely on aperture. 
To set the correct aperture, you'll first need to understand how F-numbers work. Be patient with yourself because while this is an easy point to learn, its practical application involves a bit of trial and error. F-numbers look like f/1.4, f/5.6, f/16, f/32, with the median aperture range from around f/8 to f/11.Practice moving this setting on your camera and familiarize yourself with the digits that appear. The higher the number, the smaller the aperture. Yes, you read that right. Larger numbers imply a smaller opening. Think of the F-numbers as fractions, if that helps. After all, F-numbers are measured as a ratio. In the field, this means that when your F-number setting is high, less light enters the camera. When the number is low, you're letting in a lot of light.
So, how can you decide which F-number to use? That depends on your environment. If you're in a well-lit space, you can choose a large aperture number, as this will narrow the opening, letting in less light. Your photo will still be well lit because there is so much natural light. The reverse is also true: if you are in a dimly-lit space, you'll want to use a low F-number as this will give you a wide aperture, letting in whatever ambient light there is.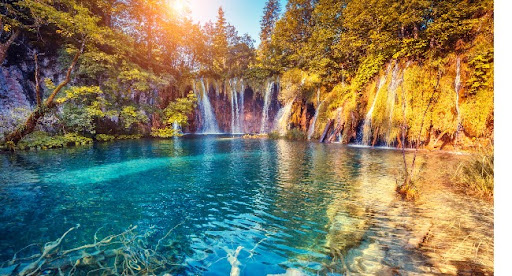 As we mentioned above, aperture isn't the only factor that determines the lighting of the photo. Shutter speed is also important. Your light meter comes in handy when making this calculation. It tells you when you hit on the ideal combination of aperture and shutter speed for any given photo.
Depth Perception 
While the F-number setting plays a crucial role in letting light into your camera, it is also necessary for gauging the depth of field. Sometimes, you want a photo that looks sharp all over, and other times, your goal is to draw focus to a specific object. Compare a landscape photo and a close-up of a particular person in a crowd of faces. The ability to blur out parts of an image or keep everything crisp is a function of the depth of field and, in turn, aperture settings. 
Let's break this down: A low F-number, like f/1.4, means that your aperture is wide open. It's tempting to think that "wide-open" also means "perfectly focused," but in fact, it's quite the opposite. "Bokeh," an effect resulting from a shallow depth-of-field, takes over and causes a finite space in the photo to look hyper-focused. Aside from being a great Scrabble world, Bokeh is a tool you can use to your artistic advantage. When you want to sharpen the face of one person in a crowd or a single flower in a garden, this effect is your friend.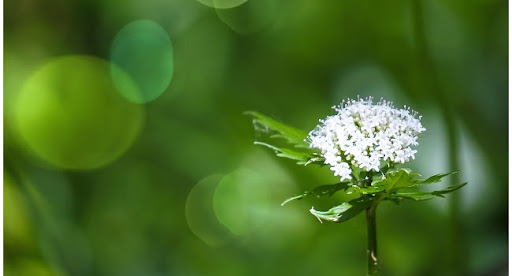 As Newton once wrote, "for every action, there's an equal and opposite reaction." So, as you may have predicted, using a high F-number, like f/32, closes your aperture down and throws everything into focus. It's the perfect setting for a well-lit landscape because, with a narrow aperture, you get the best of two effects: excellent focus across your entire composition and strong control over the excess natural light in the space.
Photo by Antony BEC on Unsplash
Now comes an important question: What should you do if you find yourself in more complex circumstances? For example, imagine a scenario in which there is very little natural light, but you also want to keep everything in focus and not lose important details of your photo to the Bokeh effect. The solution is two-fold: creativity and patience. If possible, wait until there is better lighting for your shot. If you don't want to miss out on the moment, try artificial light – like a flash – and close down your aperture. 
As with most skills, practice makes perfect, so get out there and start taking pictures. Get to know your camera and discover your personal preferences as a photographer. Remember that you can arrive at many effects in different ways, too, so the more you experiment with the settings of your camera, the better equipped you'll be to pull off the perfect shot in any circumstance. Tools are only a starting point; it's what you do with them that matters. 
Picsart is a full ecosystem of free-to-use content, powerful tools, and creator inspiration. With a billion downloads and more than 150 million monthly active creators, Picsart isn't just the world's largest creative platform; we're also the fastest growing. Picsart has collaborated with major artists and brands like BLACKPINK, the Jonas Brothers, Lizzo, Sanrio: Hello Kitty, I am a Voter, Bebe Rexha, Maroon 5, One Direction, Warner Bros. Entertainment, iHeartMedia, Condé Nast, and more. Download the app or start editing on web today to enhance your photos and videos with thousands of quick and easy editing tools, trendy filters, fun stickers, and brilliant backgrounds. Unleash your creativity and upgrade to Gold for premium perks!