Users have voted in the top 10 contest winners from the Jungle Drawing Challenge, and there is a lot of talent here. These pictures are vivid, they convey not just images of the jungle but the feel of being there. You can hear the crickets in the bushes, the waterfall pouring out into the river below, and the shallow creek being slowly stirred by the tiger's paws. Our users got everything down, from the lighting of the sky to the textures of animal fur and dense forest. Keep reading for an artistic safari of sorts, all of it brought to life using PicsArt on mobile devices. 
Marion (@mardraw) is this week's contest winner with 581 votes. Her entry was the tiger stirring the water, mentioned in the opening paragraph. While she did not place in the mermaid Drawing Challenge, we featured the drawing-tutorial she posted for her entry because we admired her work nonetheless. This week, however, she's got the top spot.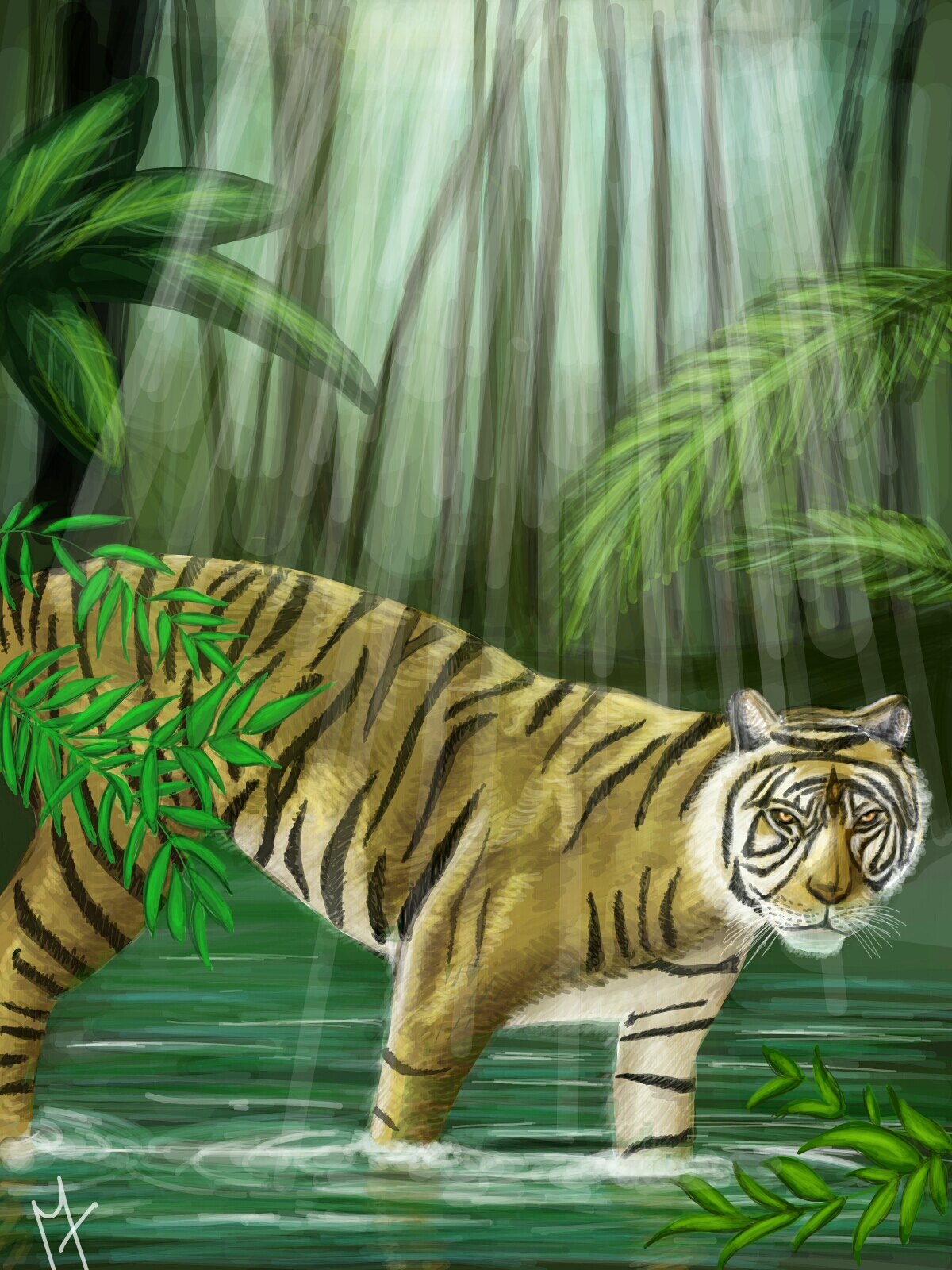 Naomi (@madhattre) placed second with 536 votes, two monkeys on a branch enjoying a romantic sunset. This was Naomi's first time placing, but she has participated in several Drawing Challenges in the past. Here she nailed it, from the lens flare to the sense of depth that she created by softening objects in the distance.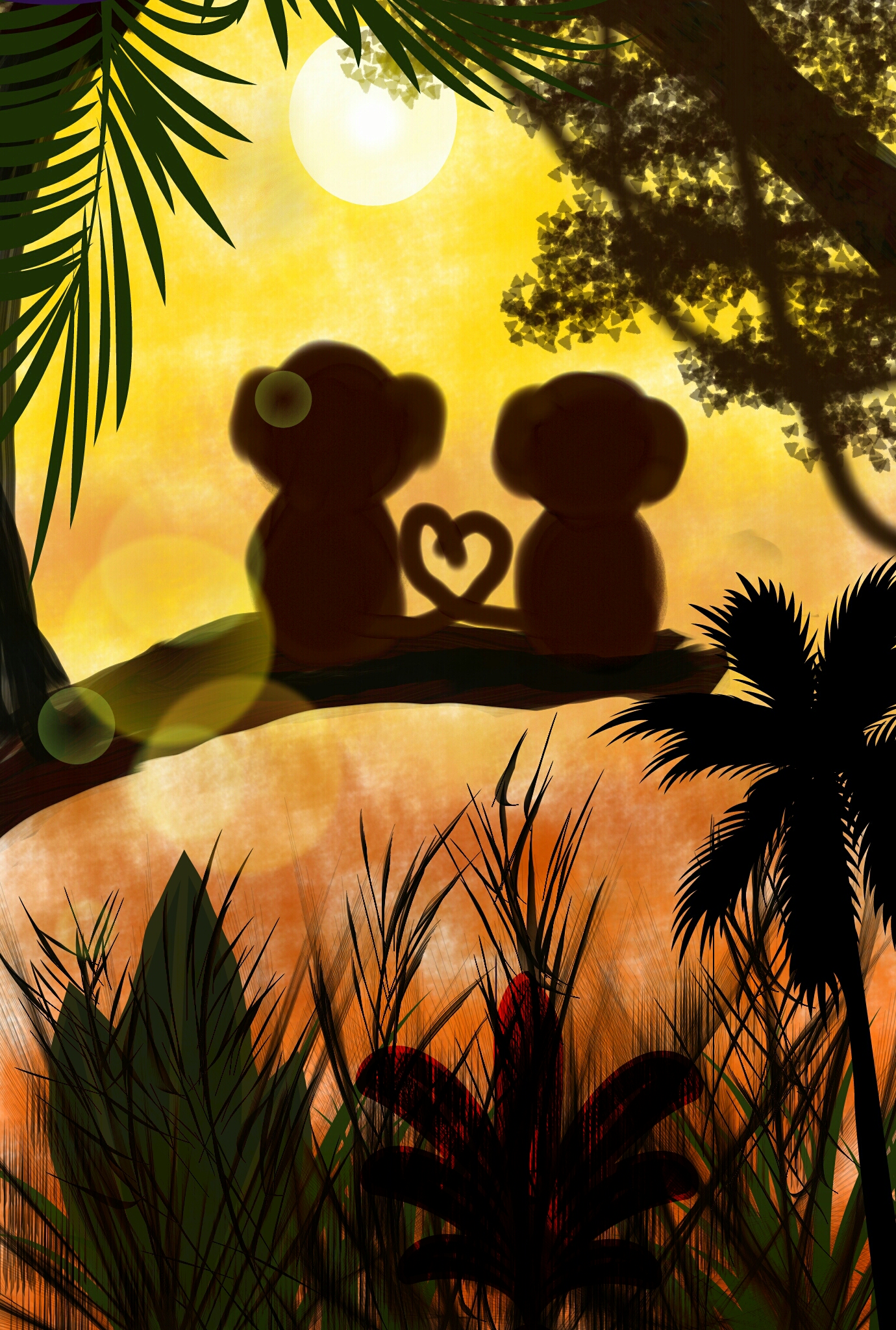 Goesrain (@fly48) took third with 530 votes. Goesrain has been a long time player in PicsArt contests, winning recently in Poster Effect Weekend Art Project and Pirate Drawing Challenge, and in the past going as far back as DC Superhero. The real story here, however, is that Goesrain is a fan of macro photography and has built up and extensive library of great photos featuring bugs up close. Here he has taken inspiration from his macro hobby and focused on one of the smallest jungle-dwellers, a spider hanging from a thread of web.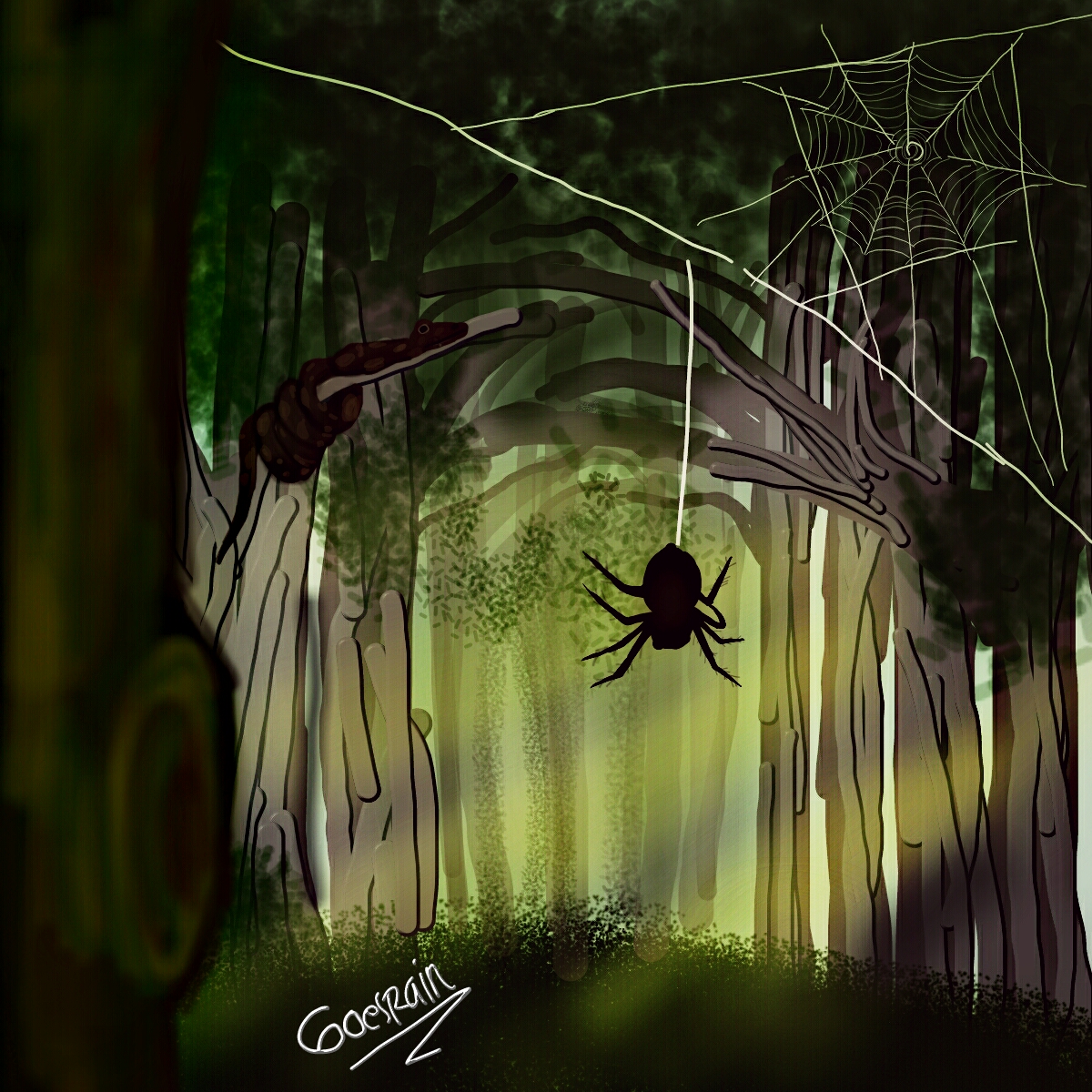 Picking this week's notable was hard, but we finally settled on rehana eshal's (@jemonic) snake hanging in front of a waterfall. The veins of water in the waterfall, the moss on the tree, the flowers below, the snake curled on the branch; this drawing really captured the soul of the jungle.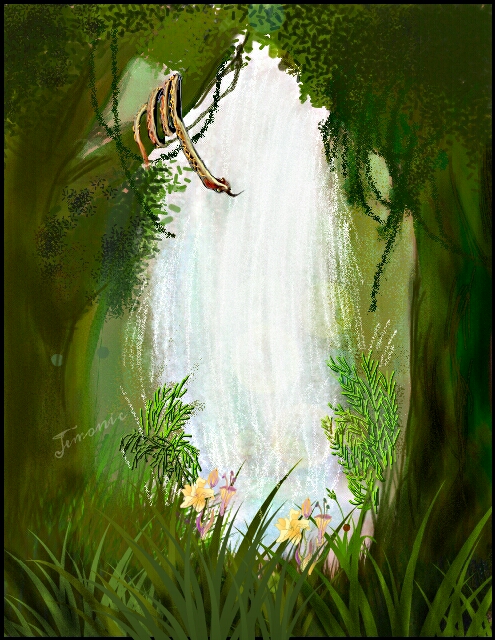 There was not a single weak entry in this Drawing Challenge, we got prehistoric jungles, mystical jungle nights, magical jungle days; you are better off just seeing the rest of the top 10 for yourself below. Thanks everyone for another great contest, we especially appreciate the time and detail artists put into these. We'll see you at the next challenge.