A massive new PicsArt update is available for Windows Phone users, absolutely free. The update includes 20 new effects in the FX, Blur, Artistic, and Color categories. Users will also get the Shape Crop tool, which lets you cut your photos into special shapes, an essential for any collage lover.
You will spend hours digging through this treasure trove of amazing features. Transform your photos in tons of incredibly new and exciting ways, and get your hands on some critical new editing tools. Download the new update for Windows Phone today!
FX
Levels – Adjust the Contrast, Brightness, and Amount in your photos.
Noise – Noise lets you adjust the amount of static fuzz in your photo.
Sharpen – Sharpen crisps the edges between colors, making them less gradual.
Moonlight – Make your images seem like they were captured at night, lit only by the glow of the moon.
Milky – Intensify the whitest and brightest parts of your photo.
Local Boost – Play with the shadows and tones of your photo.
Despeckle – Smooth over any sharp points in your photo with this effect.
Antique – Give your photos a dated look, as though they were captured on an antique camera.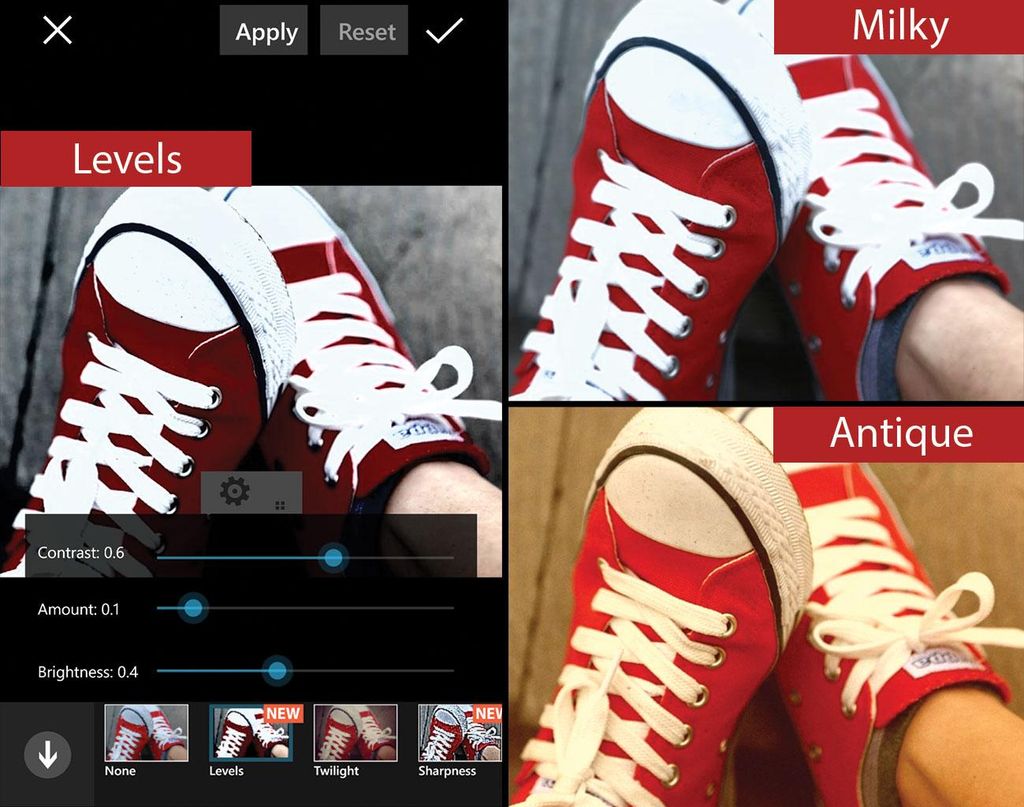 Blur
Motion Blur – Create the impression that the object in your photo was moving when it was captured by adding a special blur.
Artistic
WhiteboardEnhancement – Make your photo seem as though it is an image drawn on a white board with dry-erase markers.
Magic Pen – Make your photo seem like it was drawn with a magical neon pen.
Paint – Make your photo appear as though it is a painting done by hand with a brush.
Chromakey – Darken the whites in your photo and make the colors more brilliant with this cool effect.
Stamp – Simplify your photo to just black and white, as if it was made with a stamp dipped in black ink.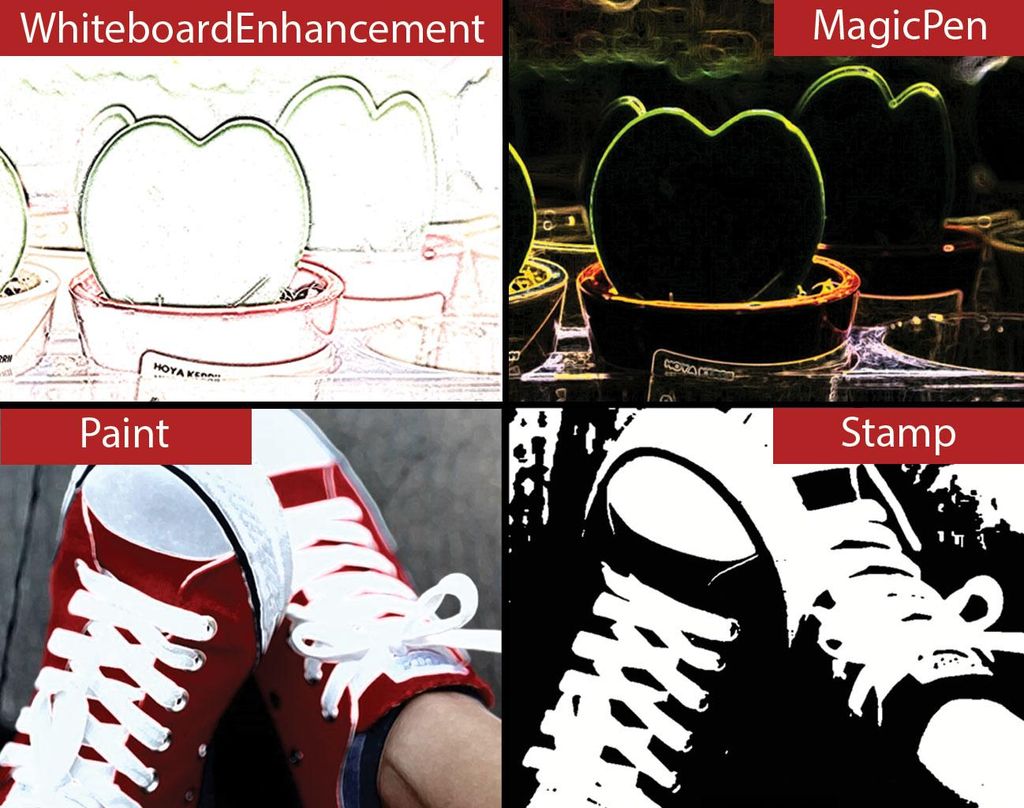 Color
WhiteBalance – Use three different modes to control the white in your photo: Flash, Shade, and Fluorescent.
Split Tone – Have your photo rendered in the tones of just two colors of your choice. Control the intensity of the shadows as well.
Solarize – Give your photo a radiated look, as if its colors were warped by the sun's intensity.
Color Swap – Change all areas in your photo that are one color into another color.
Grey Scale Nega – Turn your photo into tones of black and white and reverse your colors like the negative of a photo, making the whites black and the blacks white.
Negative – Reverse the colors in your photo, turning reds into greens, blues into oranges, white into black, etc.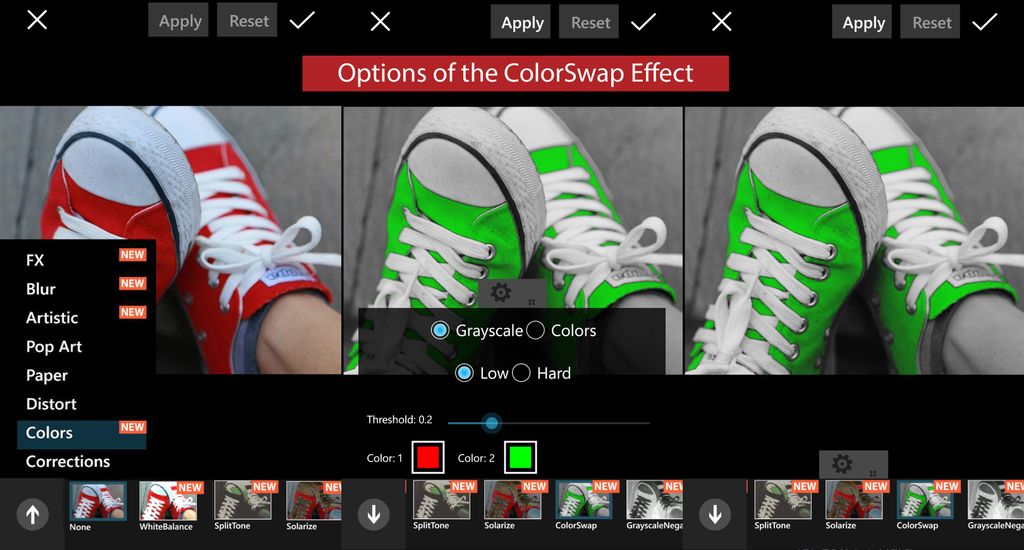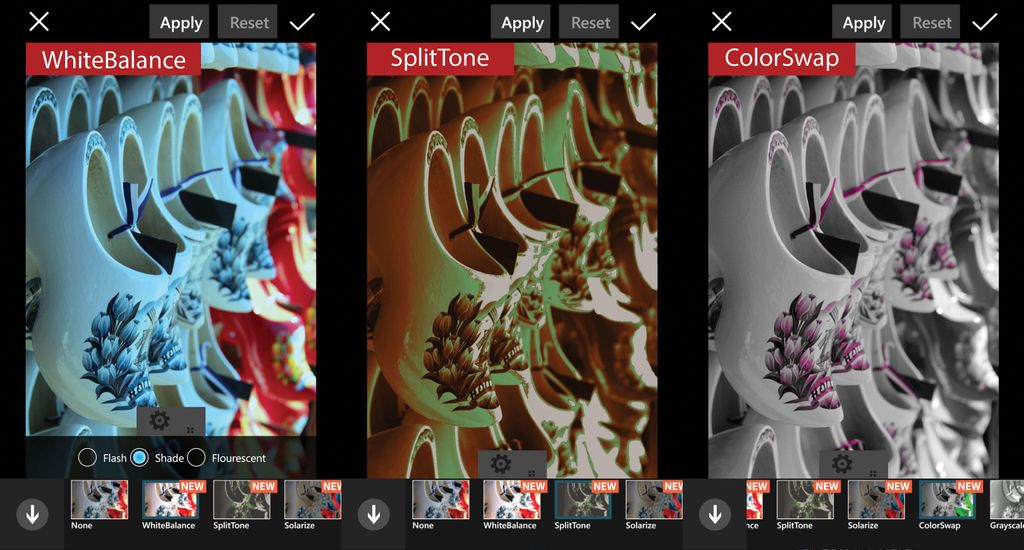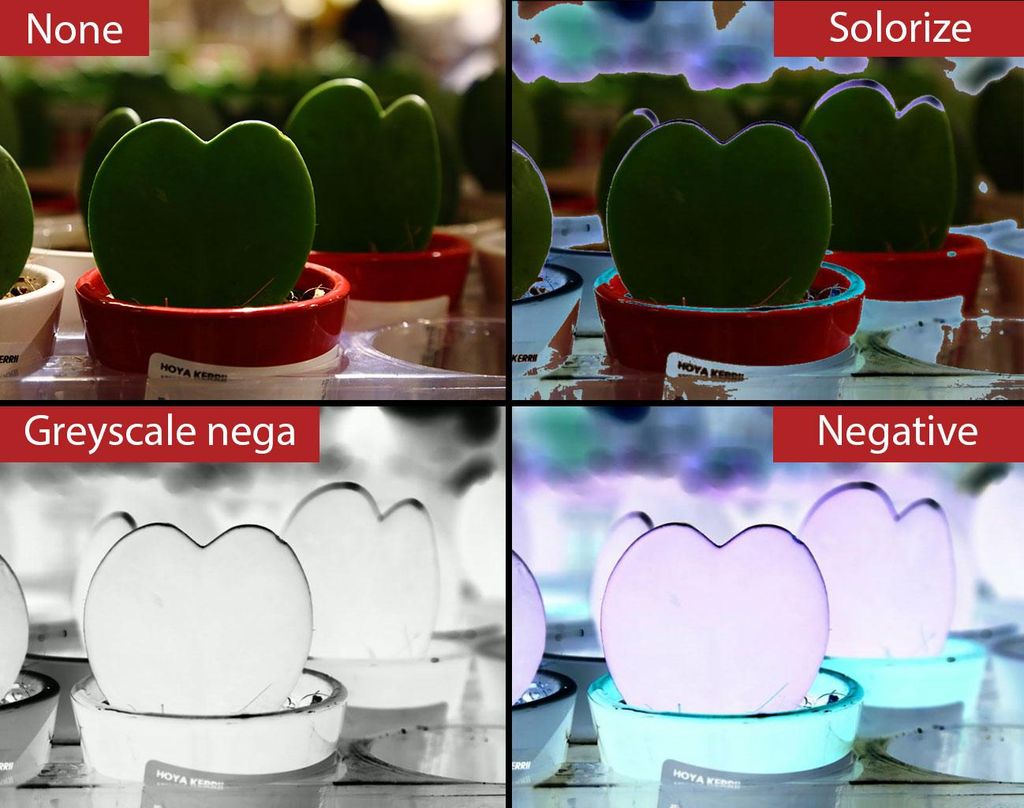 Shape Crop
Shape Crop allows you to cut your photos into all sorts of shapes, including circles, stars, and hearts, to name just a few. Add awesomely shaped photos to a background for an exciting collage, make stickers and print pictures for lockets! Once you get the hang of it, you'll see there's no end to Shape Crop's creative possibilities.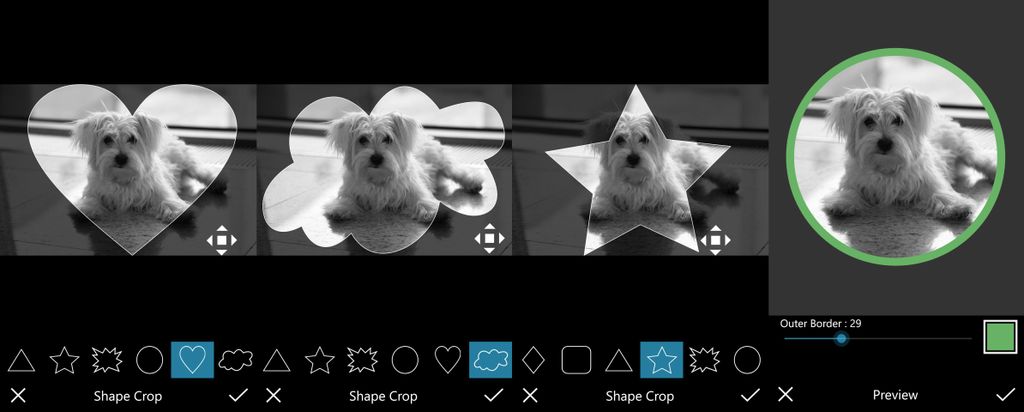 Multilayer Draw
Multilayer Draw allows for drawing in layers. Drawing in layers gives you control over each aspect of your drawing, as you can work on elements like shading and coloring separately from each other, move a layer higher or lower than another, and even customize how you combine layers with each other.