Our last Weekend Art Project asked users to take on orange — the color not the fruit. Users voted all week and today we're ready to announce the winners.
The first thing you have to know about these winners is that they earned it, rising to the top of an enormous wave of competition. In total, last week we saw a jaw-dropping 3,529 entries. Even more impressive is the fact that this week's top three were neck and neck, within 14 votes of each other.
Orange can be a tricky color to work with. It's overpowering and can ruin a photo if you don't know what you're doing, not to mention the fact that absolutely nothing rhymes with it. In the right hands, however, it can steal the show with its fiery passion, and that's what this week's winners did.
Finishing in first place with 137 votes was shama (@shama1), an artist with a knack for abstract self-portraits who has placed at the top of other contests like the Halloween Invite Graphic Design Challenge. Shama used orange to bring attitude to her already edgy shot of swashbuckling young gentleman cooly staring through a pair of shades.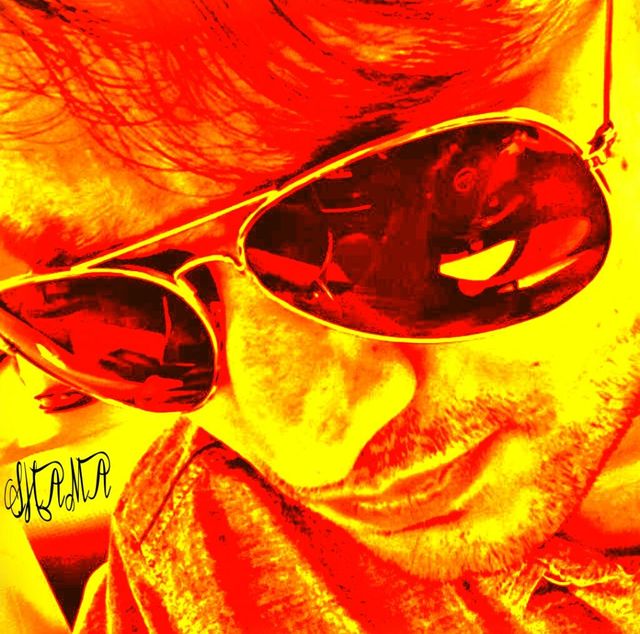 In second place by a hair, was Jose Camargo (@josecamargo) at 125 votes. Jose used orange as sunlight, adding a thin veneer of orange over a shot of a bee pollinating a flower, with a lens flare thrown in to emphasize the heat.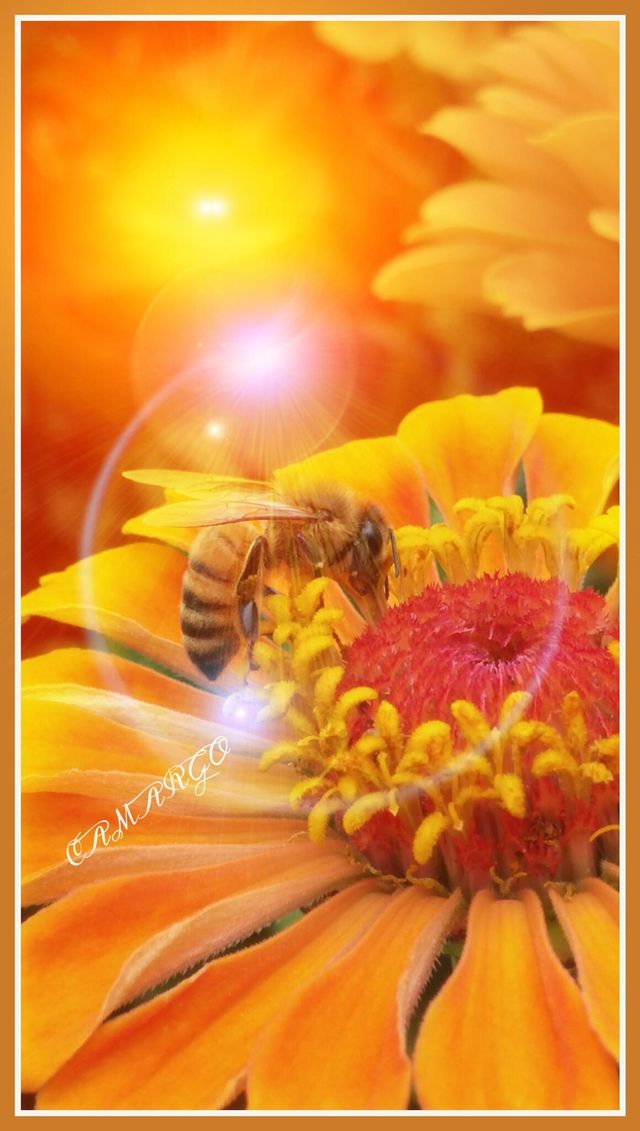 Just two votes behind was Du7a Al Rashidi (@dodoalrashidi), with a final tally of 123. Du7a used orange to create a psychedelic landscape, sandwiching a country house on a green hillside between two layers of orange, creating a trippy and unnatural contrast of colors.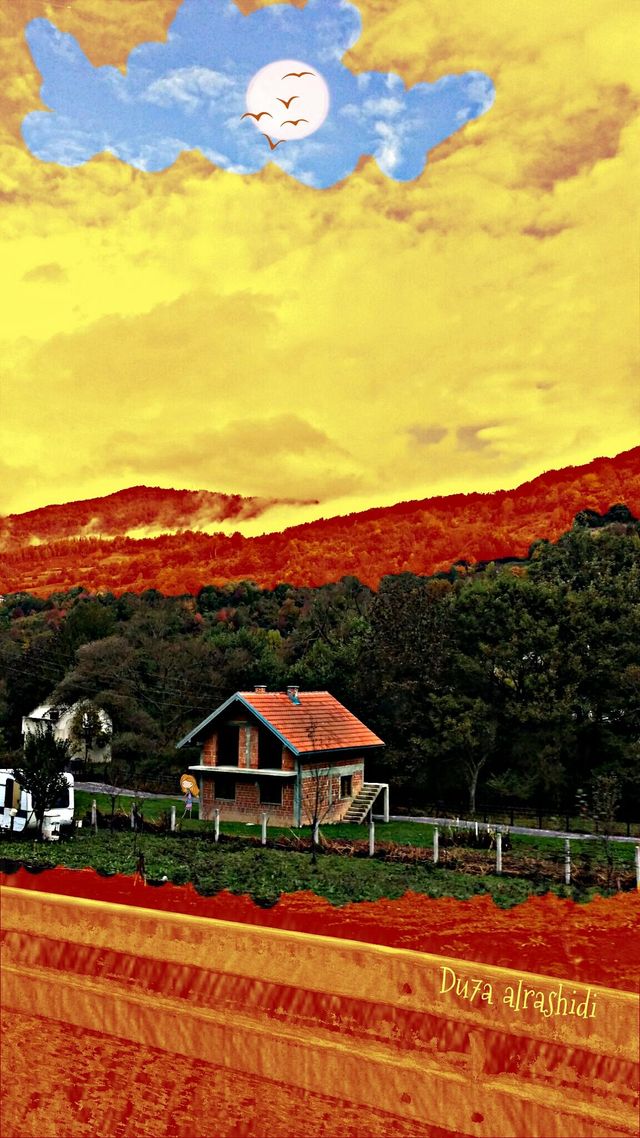 Our Jury's Pick of the best entry outside of the top 10 is this gorgeous shot of migrating birds by Antonino Fallica (@antoninofallica). This shot was a portrait of simplicity and elegance, using a translucent orange frame to compliment the orange wheatfields below the flock.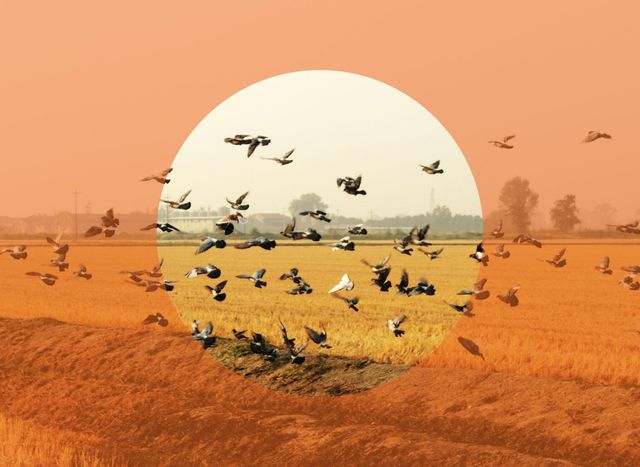 Don't miss the rest of this week's top 10, these artists triumphed over thousands to make it here.
Hungry for more competition? We have four contests still underway, with two of them open for voting, and the other two still taking submissions. Go to the contest section to find out more!